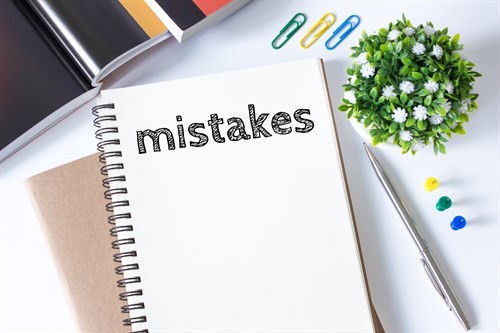 Ashok is 35 years old and works as an engineer in the water works department. When he was 25, he enrolled for his first term insurance policy for a period of 10 years, for which he was charged a nominal premium annually. He chose a shorter policy term with the idea of saving more money, since shorter policy tenure would mean lower premiums. Now, at 35, he realizes the folly that he committed by opting for the just lapsed shorter-term policy. In order to ensure that his wife and young kids have some financial cover in the event of his sudden demise, he had to opt for another term policy. He was much more careful this time and chose a term policy for a longer duration of 20 years, but at a higher premium.
A term policy comes in handy for an individual to financially shield his family on his sudden demise. However, people buying a term insurance for the first time tend to commit a few common mistakes while selecting the policy. Here are the top 5 blunders that amateurs make when selecting a term policy:
---
Lack of clear knowledge: Most people buy term insurance just for the sake of buying without fully being aware of the benefits that the term policy has to offer. Before choosing a term insurance policy, one must research the term plans available in the market and compare them to choose the right term policy that can suit their financial needs. The customer needs to pay complete attention to details of the policy in fine print, read all its terms and conditions (T&C), and get a full picture of its coverage, benefits, inclusions and exclusions, riders, surrender and withdrawal clauses. Researching and knowing the various policy details from end to end shall help the customer to resolve any issues that might crop up during the time of claim settlement.
Buying from a familiar territory:Many a time, customers prefer to buy a term policy from a bank or financial institution that they are associated with, through their savings bank account or a loan. Customers might feel safe to buy a term policy from the same institution, since a mutually established working relationship already exists between them. However, this blind trust in the institution and their agents might prove to be detrimental, and at times, lead to the customer losing out on other worthy term insurance products available in the market. Selecting the first policy one can come across in a familiar territory without even reading its complete details is not a smart move, when there are many more better policies available.
Short tenure of the policy: In a bid to save more liquid money, customers tend to prefer term policies with a shorter tenure. However, choosing a term policy with a shorter tenure such as 5 or 10 years for the sake of cheaper premiums shall prove to be futile in the long run. Once the policy term ends, the individual shall be compelled to buy another term policy by paying a higher premium.
Buying Insufficient policy cover: The main purpose of a term policy is to financially protect a policy holder's family, in the event of his demise. However, if the death benefit is insufficient, the policy's funds shall not be able to meet the future financial needs of the beneficiary. By a general rule of thumb, the sum assured chosen must be at least 10 times the annual income of the policyholder.
Mode of Purchase: An individual usually prefers to purchase a term policy through the traditional route of registered agents of the insurance provider. However, this route creates over reliance on a single insurance provider, making an individual oblivious to deals and coverage plans being offered by other insurance providers at handsome premium prices. Purchasing a term plan online from IRDA authorized websites is simple and quick and there are no commission charges payable to insurance agents.
Given these top 5 mistakes, amateurs need to be extremely cautious in selecting the right term plan to suit their family's future financial requirements, in their absence. Good term plans such as the Future Generali Flexi Online Term Plan provides flexible coverage options in the form of a basic life cover that offers a lump sum payout on the policyholder's death, and an income protection cover that offers a monthly income to the beneficiary on policyholder's death till the time he would have turned 60 or for 10 years, whichever is higher. The plan provides a minimum policy term of 10 years and a longer life cover of upto 75 years along with lower premium rates for women, and a discount in premium rate if the sum assured opted is higher. The premiums paid by the policyholder are eligible for tax exemption under section 80C, 80D and section 10 of the India Income Tax Act, 1961.
Thus, while selecting a term policy, amateurs need to look out for such policy benefits that can very much align with the future financial needs of any family in the event of policyholder's death. Once enrolled in the plan, the policyholder cannot afford to forget informing the nominee of the plan and its benefits, since it is as vital as selecting the right policy. You can avoid all the mistakes while buying term insurance by reading this blog.