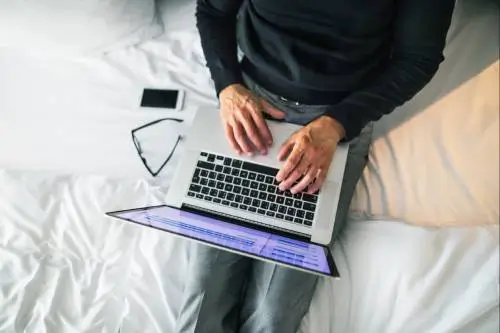 Whether it's placing an order for grocery items or buying electronics online, people today are getting hooked on the onlinemode in a big way. However, when it comes to purchasing term insurance online, they find it a daunting task and keep on procrastinating the buying decision. Why? Just because they are not a financial wizard?
Think of it in this way. Are you even an electronic wizard? Maybe or maybe not. If you are not someone who is pro in electronics items, then what makes buying mobile phones online easy?
Moreover, it's the simplicity of the online process and the availability of ample information. And not to forget the accessibility to 'product reviews' that have made you 'click-ready' for the 'Buy Button'.
So, if you get turned off to purchase insurance online, thinking that it can be pretty confusing, considering the various jargon used, don't be. These Six encouraging points given below will gear you up for this digital insurance age.
---
It's A Complete DIY Medium

When you buy term insurance online, you get to experience a high degree of flexibility. You have full control of the overall transaction- from research, comparison, creating a quote, form filling and finally, making the payment.

Simply put, leave the pen and let your mouse do the work.

Insurance Websites are User-friendly

Most insurance sites are to a great degree easy to use and quite interactive. In the event that you have all the information, filling out the proposal form takes under 15 minutes.

Basically, just visit the insurance website to buy term insurance online and begin by investigating term plan options and create a quote. All the necessary information you need to settle on a choice is easily accessible.

You Can Compare Term Plans Online

The beauty of purchasing term insurance online is that you can set aside time to learn, research, and compare plans as per your convenience. You don't have to race into a purchase; you can take as much time as necessary and settle on an informed decision.

You can simply browse through different term plans, compare benefits and evaluate significant features of the plan as well as the insurer.

Availability of Higher Sum Assured

As the overall cost involved is mainly lower for the online insurance plans, the total sum assured tends to be higher. This means that while you buy term insurance online, you can choose up to 25 times of your annual income as sum assured for maximum coverage.

Total Access to Complete Policy Details

If you are thinking, "What If I am stuck with any insurance jargon or what if I don't understand anything policy-related"? Don't fret.

You can download the policy document with a single click and view all the policy features and clauses or learn about any insurance term. If it's still not clear, you can simply pick up the phone and talk to the customer service executive or chat online and get your query resolved.

Thus, the online mode ensures to provide easy access to all the necessary information and allows you to make a financially sound decision.

Ease of Submitting Documents Online

As discussed earlier, insurance websites are highly engaging and informational. Once you settle on a term plan, all you need to do is fill a detailed online form, and upload supporting documents through a secure user interface.

This means, no need to create photocopies, or courier your documents. What more does one want than a hassle-free insurance buying process?
Conclusion:
Buying term insurance online is easier than ever, yet it's still imperative to do your due diligence. Simply put,
Research
Read up
Get your quote
Likewise, ensure you know about the various kinds of term plans and the one that best fits your needs.
So, open your laptop, order a pizza online, open another tab and apply for term insurance. By the time your pizza arrives, it will not be a surprise if you are done buying your online term insurance plan.
*Premium for 30 year old, Non Smoker Male. Policy Term: 30 years for Basic Life Cover option inclusive of Goods & Services Tax. UIN 133N058V03