Are term insurances portable?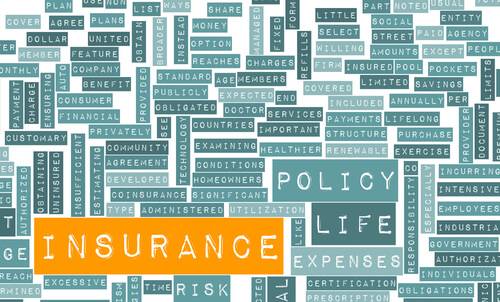 Term insurance portability is a concept which by definition enables a person insured under an insurance policy to switch to another insurance provider without surrendering the existing policy. As a policyholder, you will be entitled to all the benefits of their previous plan despite the shift to a new service provider. However, term insurance transfer is not allowed under the current provisions for all policies as per the Insurance Regulatory Authority of India (IRDAI). It has only been extended to health insurance plans in India as of now.
All family floater policies and individual plans issued by health insurance and general insurance companies are currently portable. Benefits such as those extending to waiting periods, time bound exclusions and waiting periods for already existing ailments are transferred to the new policy from the existing one. However, if the same benefits are extended to term insurance, portable term insurance can have many advantages for you as a policyholder.
This may lead to an improvement in services by insurers with the customer now having the choice of switching to another insurer which offers comparatively more benefits than the existing policy. Competitiveness in the new market will force insurers will need to up their game and improve the quality of their services such as better products with lower premiums in a bid to retain old customers and attract new ones. Rates of claim settlement might also see a rise with term insurance portability, with companies working to make the procedure more customer friendly to appease their existing clientele.
However, there are several challenges to implementing term insurance transfer in India, to be addressed first. Term insurance policies are of longer duration, from say 10-30 years, and cover certain insurance risks. Hence, it should be understood that the new insurance provider would want to be paid to cover for any eventuality that can arise in the future, by the former insurer. There may be a difference in the estimated amount by both due to different assumptions about the future. This could also be a reason for the new insurer to ask for a different premium to be paid, thus making term insurance portability a difficult proposition.
A standardisation of product features before implementing a portable term insurance will ensure that there is no mismatch between expenses incurred and premiums earned by the insurer. It will also eliminate uneven risk and expense incurred by one insurer at the cost of another which could distort market dynamics. Insurers will churn out policies without adding any value to you as a customer.
Implementation of a Term insurance transfer may require discussion with several stakeholders to come to a common conclusion that in the end, will be favourable to you as a customer. Greater transparency and competition will allow people to test a variety of products as per their needs and prioritise the focus of insurers on better services for customer retention.
In the absence of portable term insurance, as is the case right now, it pays to be wise and choose your policy carefully. If you are not satisfied with the term insurance offered by your present service provider, due to some reason or the other, and you opt to discontinue your policy, the loss will only be yours. You end up paying high surrender charges that might deter you from taking this decision, and if you do it, regret it altogether. The surrender value of a term insurance policy is nil.
Future Generali Flexi Online Term Plan comes with a free look-in period of 15 days during which you can carefully go through your policy. Decide if is the right cover for your family to protect them in your absence in the future. You can always return the policy back in case you object to anything after having read it carefully.
A window of 15 days to a month is provided for these purposes depending on the mode of purchase. Your policy premium is returned back to you after cutting the corresponding premium charges for the respective time period. Charges towards stamp duty and medical examination, if conducted are also factored in.