Different types of life insurance plans in India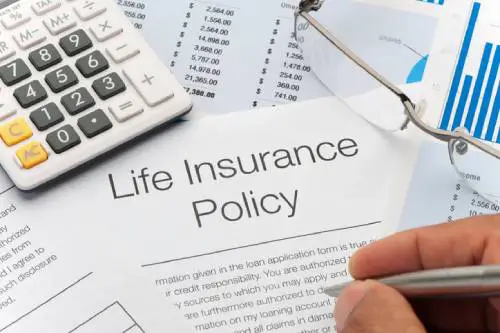 Life without life insurance is risky business for your family. Yet, that does not seem to bother 75% of the Indian population or 988 million Indians who don't own a life insurance policy, according to IRDAI data 2016-17. [1]
New data according to the IRDAI's Handbook on Indian Insurance Statistics, 2017-18, shows that life insurance penetration suddenly fell from 3.1% in FY 2013-14 to 2.6% in FY 2014-15. Since then it gradually recovered to 2.76% in 2017-18, however much effort is required to reach the unreached. We all know that life insurance is important because it protects our family against various financial setbacks in life that can occur due to death, disability and disease. Over the years, life insurance policies have evolved enormously and now there are various types of life insurance designed to meet all the coverage needs of the insured. Below we will discuss the various types of life insurance policies available today in the country.
---
Seven types of life insurance in India and all you need to know
Term life insurance:

A term life insurance policy is one of the simplest and most affordable life insurance plans that you can buy. It provides coverage for death risk for a specified period. In the event of death of the policyholder, the sum assured amount is paid to the nominee in lump sum or as monthly pay-outs. This type of life insurance gives you maximum coverage with minimum premium. You can also widen up the coverage by buying additional riders.

Some insurance companies have come up with innovative term insurance plans where they offer return of premiums to the insured at the end of the policy term. Future Generali Term Plan with Return of Premium is one such term life insurance policy that returns you back up to 115% of the premiums you have paid if you survive the end of the policy term (10-15 years).

Unit linked insurance plans (ULIPs):

ULIPs give you the triple advantage of insurance, wealth creation and tax-saving investment. In ULIPs the money that you pay as premium is partly invested on funds and partly on risk cover. You can choose the funds to invest depending upon your risk appetite and investment horizon. You can use a ULIP calculator to calculate the amount of corpus you need based on the frequency of investment, amount and tenure.

Endowment plans:

Similar to a ULIP, endowment plans are types of life insurance that offers a mix of insurance coverage and investment opportunity. Sum assured is paid to the nominee or family in case of death or sum assured amount plus accumulated bonus in case the insured outlives the policy term.

Money back policy:

As the term suggests, in this type of life insurance policy the insured receives a specified sum in intervals during the policy term as well as sum assured amount on death or on maturity. Investors also get accrued bonuses on maturity.

Whole life insurance:

A whole life insurance covers the insured during the entire lifetime of the individual or in some cases up to 100 years. Sum assured is paid to nominee on death of the policy holder. In the rare event that the policyholder lives more than 100 years, the maturity amount is paid to the insured.

Child plan:

A child insurance plan helps to build capital for important events in a child's life such as higher education, overseas studies, marriage, etc. Most child plans provide one time pay-out or annual payments after the child reaches 18 years of age. In case the parent passes away during the policy term, payment is made to the child or family. Some insurance companies waive off the premiums in case of death of the policyholder and make the payment after maturity period.

Retirement plan:

This type of insurance plan helps you build a substantial amount of capital to live a worry-free retirement life. You can opt for annual payments or a single pay-out after the age of 60 years. In case of the death of the insured, payment is made to the nominee either based on coverage, fund value or 105% of premiums paid. [3]
These are the seven types of life insurance in India and each type of insurance policy is geared towards meeting various life cover and investment goals. When you buy a life insurance policy, don't go buy hype, advertisements or what your friends or colleagues are buying because your profile and requirements may be different. Don't be lazy to carry out some due diligence and research before your buy. Here is one article from Future Generali Life Insurance that explains how to find the right life insurance policy in 3 easy steps.