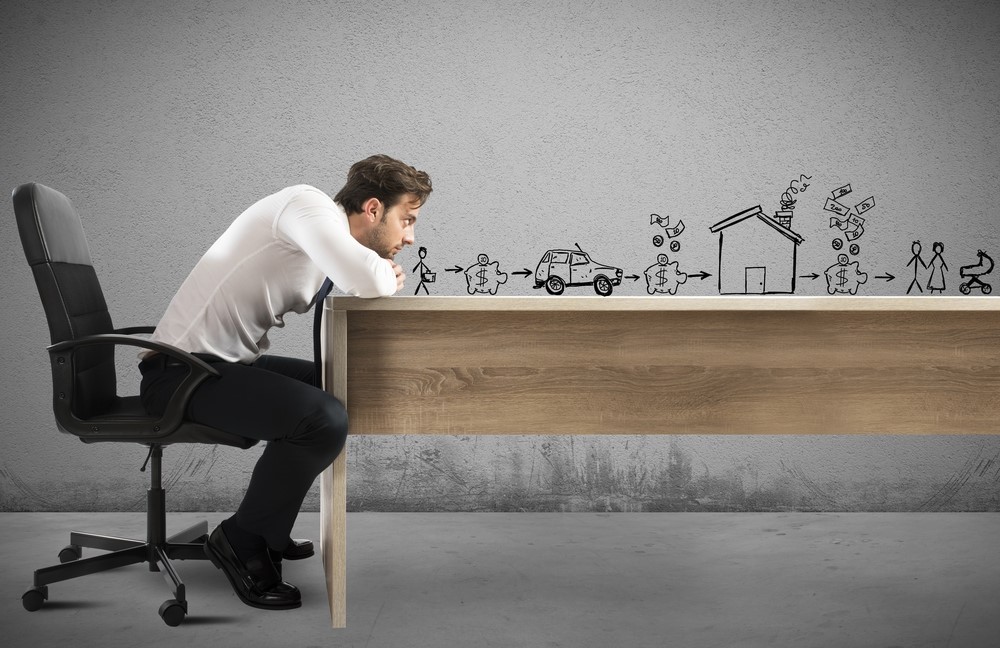 Having insurance is like carrying an umbrella wherever you go! Despite the fact that it might feel difficult on occasions, yet you are happy to have it when the rain pours.
Adding the right life insurance plans to your portfolio is the key to healthy financial life. Below, we have explained briefly which those are, plus how your insurance portfolio should look like as you age.
---
In Your 20s?
Unlike wine, the older, the better, term plans are best when bought at a young age. 20s is the time when your health history is pretty flawless. You may not have experienced major health concerns that could later make you uninsurable. In this manner, you pose fewer risks to the insurance company, which is the reason you are offered the most moderate rates.
Critical Illness Health Plan:
Most youths in India purchase health insurance for availing tax benefits. Not surprisingly, Indians pay the majority of the medical expenses out of their own pockets.
Although tax benefits are crucial, it ought not be the essential factor for purchasing health coverage. With rising incidences of lifestyle diseases, it is smart to cover yourself with critical illness insurance in your 20s.
If you are diagnosed with any of the listed diseases in the critical illness policy document, the cover amount is paid as a compensation, which could be a helping hand and life saviour during the medical and financial crisis.
---
In your 20s, your likely meagre paycheck may always be competing with a variety of expenses. Nevertheless, you are in the best position in your life, to begin investing for your future. If you start investing in pension plans and give it about 40 years to grow, you might even retire early.
Unlike individuals who begin their retirement planning in their 40s or 50s (making massive contributions each month), you can make small contributions to pension plans for a longer period and wind up in a better financial position closer to your career finish line.
Investment Plan for Your Goals (ULIPs):
Isn't it a great idea to buy an insurance plan that also multiplies your wealth? That's ULIP (Unit Linked Insurance Plan) for you.
But, why invest in a ULIP in your 20s? Because the earlier you sign up, the more you stand to gain from it (you can invest in equity-based funds on the basis of your risk profile). The investment made in a ULIP plan for a long-term horizon makes it is an ideal instrument to create and grow your wealth.
---
In Your 30s?
Your 30's can be full of exciting possibilities as you have officially hit the next milestone in your life. Yet, this also ushers in a time where you need to shoulder greater responsibility as the best parts of your life are still ahead of you.
This is the time when the likelihood of you having a child increases and thus proves to be the ideal time to invest in child plans. Such plans are specially designed to meet the educational and other needs of your growing child. Moreover, they enable you to invest systematically for your child's future (even in case of your unfortunate demise).
Increase Your Term Insurance Cover:
30's is the likely time when you are married and have children. Thus, your responsibility increases manifold. You not only start worrying about securing your children's future but also other financial obligations like car loans, home loans, and other long-term commitments. Even your parents may be dependent on you, which further adds to your financial expenses.
If that's the case, now is the time to analyse if you have enough term insurance coverage and likewise increase it to secure your family financially.
---
In your 40s?
Never Too Late to Buy A Term Plan
Usually by the time you reach your 40s, your long-term liabilities like home loan, car loan are more or less covered. Still, responsibilities of your child's higher education, your retirement planning, and parents' ailing health need a good financial corpus. So, before you begin thinking that it's too late, buy a term plan if you haven't already.
---
In Your 50s?
Although the entry age for an immediate annuity plan is 40 years, you can go for the same in your 50s. Such plans can secure your lifestyle even after you retire as they offer you a fixed income for the rest of your life. In case of certain annuity plans like 'Life Annuity with Return of Purchase Price', after your untimely demise, the purchase price is paid to your nominee.
Balancing your ULIP's Portfolio:
This is the right time to make necessary adjustments to your investments positions to help enjoy a successful retirement.
During this period, you are nearing retirement, and your children are grown up. Thus, you may not want to take risks with your investments (ULIPs) as you may need some sense of security. Hence, your ULIP portfolio should focus on investing in balanced funds (lower equity proportion).
---
Closing Thoughts:
Living a healthy and financially secured life is not an easy task. But, having the correct term insurance will make things easy for you.
Instead of a buy-it-and-forget-it approach, assess your present and future needs and opt for the right life insurance plans at different stages of your life.
Secure your family's financial future @ Rs.20* per day with Future Generali Flexi Online Term Plan! Get a Quote
*Premium for 30 year old, Non Smoker Male. Policy Term: 30 years for Basic Life Cover option inclusive of Goods & Services Tax. UIN 133N058V03