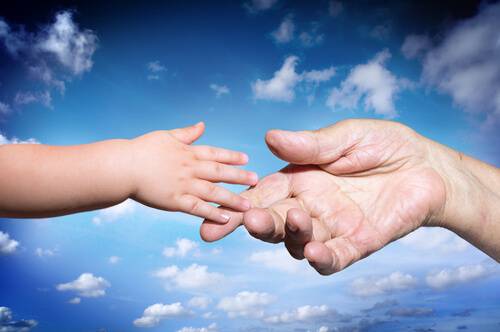 We all have enjoyed watching family sagas unfold on the silver screen and on our television screens at home for many years now. In many ways, they reflect the change in our society and its patterns. So what comprises the great Indian family of today? Is there a difference in the family structure from the past or is it the same as it was many years ago?
A survey conducted across six metro cities in India revealed surprising results. Guess whom do more than 90 percent of people consider their family? Well, friends. Time spent with family members such as uncles, aunts, grandparents, cousins, nephews and nieces is on a decline. 76 percent of those surveyed did not even spend the last festival with their extended families.(1) So, all is not hunky dory in the Indian family saga when it comes to real life. Let us take a look at ways in which families today are different from the previous generation:
1. Financial independence of women: Supriya is a manager in an FMCG company and earns more than Vimal, her husband. She recently booked a flat in a luxurious society in Mumbai and plans to shift soon. Her mother had to settle into being a homemaker since there weren't many opportunities for women 30 years ago. So, yes, there is a difference in the family structure from the past with women today accounting for 27 percent of the workforce in India. 75 million more women are expected to join their peers in the next 10 years adding 700 million to the GDP.(2) The dynamic will only shift further.
2. Technology uniting families: We live in an age where everyone is pressed for time. 9 to 5 jobs, work pressure, deadlines, endless socialising, hobbies, presentations, meetings, leave no time for a quiet get-together with family. When Mr Biswas's son and daughter-in-law shifted to the U.S. he felt negated. Today he skypes with them every weekend on the laptop his son gifted him. He also stays in touch with them on a whatsapp group on which he saw the first pic of his newborn grandson. More people are using technology to stay connected. This is just one of the ways in which families today are different from previous generations.
3. Retirement goals: Whether it is buying a home or going on a tour around the world, Indians, especially millennials, are prioritising a comfortable retirement. In general, 2 out of every 5 Indians, have this as a goal and one of out of every 2 people in a metro city thinks this way.(3) This is in contrast to 30 years ago, when getting children married was the biggest goal, after which one could ease into retirement peacefully. Not now. More and more people are aiming for financial freedom once they finish working. They want to enjoy their sunset years.
4. Double income no kids: More and more Indians are choosing not to have kids. This is a departure from the "Hum do, hamare do" philosophy of yesteryears. Whether it is because they want to focus on their careers, follow their passion, are concerned about the environment or overpopulation, this shift signals a difference in the family structure. After all, raising a child calls upon your mental, emotional, psychological capabilities. It is more costly today to educate a child than it was 10 years ago. Not to mention the compromise that it calls upon your career, where mostly women let their career take a backseat to care for their child.
5. Supporting child's ambitions: By 2018, 9 million households had an annual income above Rs 20 lakhs, thrice that of 2008.(4)This increase in purchasing power is showing itself in the increasing number of parents going to great lengths to support their child's passion. No longer coaxing your kids to be a doctor or an engineer and burying them in a huge pile of books . Whether it is footing the high costs associated with football coaching or sending him or her to a shooting academy, parents are spending their money (and efforts!) to give their children the best and happiest possible future. To safeguard their near and dear ones' futures against medical and financial emergencies, parents are also warming up to purchasing plans like term insurance, which ensures financial security in their absence.
So, in conclusion, as Bob Dylan said, the times they are a'changin, and so is the Indian family which is keeping in tune with the times. These changes in the Indian family structure has also influenced several financial decisions. Today, we prefer to be prepared for the challenges that life has to offer, rather than be passive about them. And that's a pretty great way of looking at life.