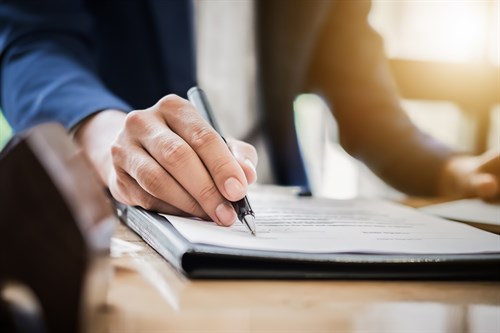 Though the Insurance Regulatory and Development Authority of India (IRDAI) conducts consumer education and awareness initiatives throughout the year, insurance awareness and knowledge is still lacking in the country. It shouldn't be a surprise considering 75% of the Indian population is still uninsured.
Life insurance is an integral part of our lives, yet very few people evaluate an insurance company before buying various types of life insurance. Just knowing about the sum assured, premium, tenure and the process of making a claim is not enough, there are various fundamentals that you need to be aware of.
You may have asked this question, "Which is the best life insurance company in India?" before buying a life insurance plan and have not found a satisfying answer. Mostly, people will tell you to look at the claim settlement ratio but that's just one factor; there are other aspects that are just as equally important. In this article, you will learn how to evaluate the best life insurance company in India using six important metrics and find the answer for yourself.
---
Claim settlement ratio
Claim settlement ratio (CSR) is still one of the most important parameters to assess the performance of an insurance company from a consumer perspective. But what is claim settlement ratio?
CSR is simply the percentage of claims settled out by an insurance company against total claims received in a given year. A higher CSR shows that the insurance company is customer-friendly and it's easier to get claims settled.
Persistency ratio
Persistency ratio shows the percentage of policyholders that have renewed their policy with the insurance company. This ratio is measured at intervals of 13, 25, 37 and 61 months by the IRDAI. A high persistency ratio shows that customers are satisfied with various types of life insurance products and services on offer. It is a measure of trust that the insurance company has gained from customers.
Solvency ratio
Solvency ratio in simple terms is the financial situation of the insurance company. The IRDAI mandates that insurance companies maintain a solvency ratio of 150% to shield itself from the risk of bankruptcy. A high solvency ratio is a good sign because it shows that the company has the assets and cash flow to meet its liabilities or in other words it has enough money to settle claims.
Incurred claims ratio
Incurred claims ratio (ICR) indicates the insurer's ability to pay claims. ICR is calculated as a percentage of the value of claims paid against the total amount of premium collected in a given year. An ICR range between 75-90% is considered healthy. [1]
Some people confuse claim settlement ratio with incurred claims ratio. While CSR is the number of claims settled against those that are received, ICR is the value of claims paid against total premium collected.
Commission expense ratio
Insurers have to deal with expenses related to acquiring and underwriting insurance policies including commissions for insurance agents, advertising, employee wages, etc. The commission expense ratio is the percentage of expenses made by the insurance company against the net premium earned in a given period. A higher expense ratio directly increases the premium paid by the customer. A lower expense ratio is a good sign.
Customer service
To evaluate the quality of customer service can be tricky before you buy your life insurance policy, however a few interactions with the company's customer support and some due diligence (online and offline) will give you a fair view of the quality of customer service.
Sometimes judging a company's customer support service can be purely subjective. One may have a bad experience with a company representative and that may influence your decisions. But don't assess a company in just one single aspect or a single interaction and try to get a holistic view. While searching online for reviews for any life insurance company, you'll mostly find negative reviews by disgruntled customers but if you see a pattern in their complaints, it should raise a red flag. For instance, if most of the customers are complaining about long delays or high rejection of claims, it may be true.
The next time you are searching for the best life insurance company in India, you can use these six metrics to evaluate a life insurance company. However, before you buy, it's also important to identify the right life insurance product for your needs. Don't get swayed by a sales pitch; research carefully before you buy all types of life insurance products.