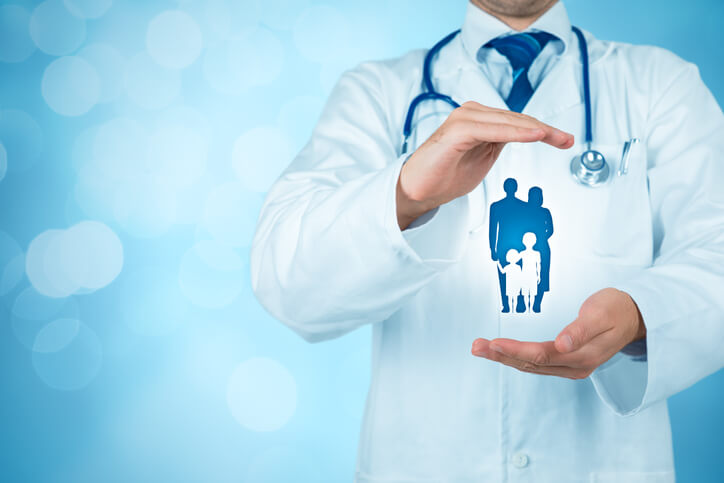 Health insurance plans are contracts between insurers and policyholders whereby, the insurer pays for all the medical expenses of the policyholder (as per conditions highlighted in the policy document). Typically, the insurer will either reimburse you for your medical expenses or settle the bill directly with the hospital. In order to keep a health insurance policy active, you have to pay a premium which varies from individual to individual based on various factors such as age, lifestyle, job, gender, history of medical illnesses, family history of various diseases, amongst other factors. Health insurance plans offer the policyholder coverage against hospitalization charges, pre-hospitalization charges, post-hospitalization charges, ambulance expenses.
For instance, the Future Generali Heart and Health Insurance Plan is an individual non-linked and non-participating health insurance plan that provides a fixed financial benefit that will help cover the costs of medical treatment when a terminal or critical illness has been diagnosed, which requires long term treatment. The plan provides comprehensive cover against 59 critical illnesses and surgical procedures including heart and cancer-related diseases. Under the plan you also get a fixed lump sum payout on the diagnosis of critical illness or undergoing surgical procedure covered under the plan. While choosing a health insurance plan that is right for you, there are a range of factors that you should keep in mind:
---
Choose a plan that offers maximum coverage appropriate for you

When it comes to medical insurance, simply opting for a plan that offers the lowest rate of premium is not the right way to go. In all likelihood, such a plan will not offer adequate coverage and you will end up paying more out of pocket for any medical expenses, rendering the point of obtaining an insurance policy in the first place absolutely useless. Given the rising cost of medical care in the country, it is as important to get a plan with adequate coverage than having health insurance itself in the first place. Overall we see that while 30% of the total health expenditure is incurred by the public sector, out of the 70% being borne by customers, 95% comes out of pocket and 5% is covered by insurance. The highest percentage of out of pocket health expenditure (52%) is made towards medicines. These figures re-emphasize the importance of buying a health insurance plan that offers you adequate coverage.

Select the sum insured appropriately for your marital status and age

When you are young, the risk factors involved concerning your health are much less. The coverage you require increases considerably as you cross the age of 40. The younger you are, the lesser coverage you require. Young people have fewer health conditions as compared to older people and are much less likely to require medical assistance and coverage. Hence, it is advised to buy health insurance policies when you are younger with good cover. Similarly, once you are married, you should consider the health status of your spouse while buying a health insurance policy.

Opt for a plan with a minimum waiting period for pre-existing illnesses

Every health insurance plan varies in the terms and conditions it has regarding pre-existing illnesses. This means that if you have any pre-existing diseases prior to taking out the health insurance plan, you will have to serve a waiting period before being able to make any claims for treatments for such diseases. This waiting period can vary between 2-4 years, depending on the policy you go for. One should opt for a health insurance policy that has the least waiting period.

Go for a plan that offers maximum age-renewal

As mentioned above, the need for health insurance increases as you grow older and so does the cost of obtaining health insurance. When picking a health insurance plan you should opt to go for a plan which you can renew until the age of 75-80.