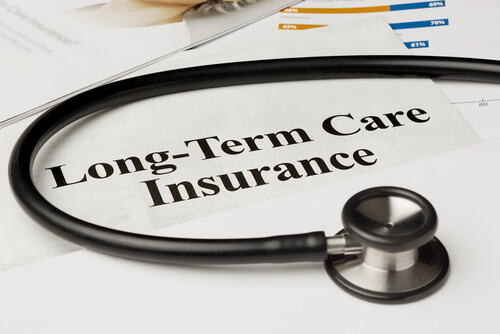 They say that there are two sides to every story. The same situation can look different to two people with very different perspectives. Some might view going to the movies as a waste of time, others might see it as a fun, meaningful way to spend an evening and be entertained.
The same logic often applies to the manner in which we spend our hard-earned money. A purchase that seems essential to one might seem frivolous to another. The difference is between what counts as an 'investment' and an 'expense'. An investment is an expenditure that helps provide for our future, while an expense is generally an essential expenditure that does not necessarily provide any future value. This is an especially important distinction to make when one is thinking about buying something as crucial as term insurance. But how do you know if it is the right purchase for you?
What is Term Insurance and what are its benefits?
Term insurance is a type of life insurance in which insurance coverage is provided to the nominees, usually a person's family, for a certain term of years. In the event that the insured dies while the policy is active, a death benefit is paid out in the form of a lump sum amount.
Compared to other types of life insurance policies, there are many benefits of term insurance plans. They tend to be simpler, more flexible and most importantly, more economical. They are also the most cost-effective ways to avail insurance-related tax benefits. Their main purpose is to provide comprehensive financial security to one's family in the event of one's demise. This financial security comes in the form of providing for any financial contingencies that might arise in one's absence such as loans and debts.
It should be noted that term insurance plans are not a means of wealth creation, and do not provide for the income needs of a family while the policyholder is alive. For wealth creation, ULIP is something that you can go for, which we can discuss later.
How do you know if term insurance is right for you?
Manav was discussing his plans to buy insurance coverage with his elder sister, Gauri. He told Gauri that at first, he had considered buying a term insurance policy. However, someone at work had told him that since term insurance doesn't provide any maturity benefits, it was probably not the right investment to make. However, Gauri had a different take to share with Manav on the issue. There were many benefits of term insurance that he was overlooking. Also, some term insurance plans provide maturity benefits.
She told Manav that since he was still in the early stages of his career, paying high premiums might not be feasible for him right now. Compared to other types of insurance plans, the premiums for a term insurance policy are always much more affordable and straight forward. They are also more flexible than cash value policies so that if he ever chose to transfer or opt out of one, he could do so without any hassle. So, while there may be no investment component in the term insurance policy, he would be able to provide a valuable yet cost-effective way of providing coverage for his family.
Therefore, while term insurance plans might not seem like an 'investment' in terms of cash value, in the long run, they can be the right kind of investment for your specific situation. Apart from Manav's situation described above, here are a few situations that term insurance plans would be perfect for:
● If you have a moderate income and want to ensure the best possible coverage for your family within that budget.

● If you want insurance coverage and tax benefits, but also want to be able to save the money you would have to spend on higher premiums for cash value insurance. You might want to invest this money that you save into other means of wealth creation, such as savings plans.

● If you have taken out a large loan, mortgaged your house, or invested in new ventures. Term insurance policies help efficiently provide your nominees with the coverage they would need in the event of your death, to pay off any financial liabilities.

● If you're starting out a new business, investing in a term insurance policy is a much more economical option for you than cash value policies. You will be able to keep the difference and use to provide cash flow to your business.
Term insurance might not come with the savings component of a typical cash value insurance policy. However, depending on how you wish to plan your future and finances, it can still serve as a means of investment in another aspect of the word. Considering how affordable, simple and effective term insurance coverage can be, it is unfortunate that only one out of five people in India avail term insurance at all[1].
This can largely be due to a lack of knowledge or understanding about term insurance plans and the variety of benefits they provide. Just like Gauri, you may not have explored the extensive benefits that term insurance provide. Future Generali Flexi Online Term Plan is one such plan that covers you till the age of 75 starting only @16₹ per day.
At the end of the day, whether term insurance is an investment or expense depends entirely on the person who avails it.