Do online term plans require a medical exam?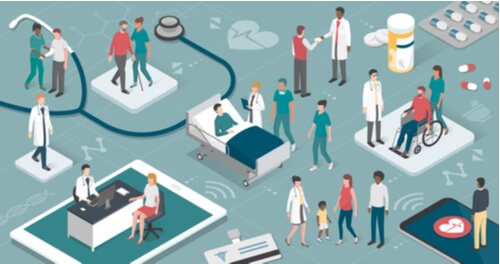 Ramesh took a term plan which did not need a medical check-up. However, when his terminal illness took the better of him, the insurance company refused the claim and he was left with no other choice but to shell out money from his pocket for his treatment. It was then that Rames wished he had taken a plan with a medical test.
It is often that we see ads around term insurance plans, stating clauses such as 'no medical tests required'. Even though the phrase is quite catchy and many people tend to fall for such a thing, it is important that you watch yourself falling for it. What does it mean when a term life insurance quotes no medical exam? In this post, we will explore the role of medical exams in term insurance policies.
Why do you need a medical test?
A medical test is required before buying a term policy because it helps in determining the health condition of the applicant. Following the test results, the insurance company comes up with a customised insurance profile for the individual. So when a term life insurance quotes no medical exam, then it may also mean that the term plan which you will get might not really check all the points which a good plan should do.
There are several unintended consequences that may come in the way if you go for a term plan without a medical check-up. Here, we will look into term plans at great details, and try to bust the myths that surround term insurance with no proper medical exam.
Understanding risk perception
The premiums for a policy are based on risk perception. Taking a medical exam before opting for a plan can thus lower your insurance premiums significantly. Insurance policies that do not require a medical exam tend to assume maximum risk, and hence they might just not be the best option for healthy individuals.
Besides, most of the insurance policies that do not require a medical examination tend to offer coverage which is considerably lower; not many insurers would provide a coverage exceeding 50 lakh for someone who has not taken a medical test. This kind of medical coverage tends to be insufficient for any working professional in today's world who has a couple of people dependent on them, which then defeats the entire purchase of purchasing term insurance.
It is best to go for a term insurance with a medical check-up, and you should do it in during early stage of your life , while you are in your early twenties, since there are not many ailments at this age — the body is still full of vitality. Thus, buying a term plan as early as possible — just around the time that you have started to work — will keep your premiums down. Besides, another often unnoticed benefit is that you get a free medical checkup which will tell you much about your health and what you should be doing to stay fit and healthy.
The notion that health is wealth is quite true, and since we tend to put so much effort into taking care of ourselves, it will be great if we are rewarded for the same. The premium that you pay for your term insurance should be in accordance with your medical condition. Not taking a medical test does not mean that you will be exempted from the several ailments that you may encounter in the future. It is highly likely that you will still have to declare your illness while filling up the application form. If you decide to hide your health condition, then your claim might even get rejected. Every year, around 2-3 percent of the insurance claims get rejected for this very reason, and this is precisely why you must be wary when a term life insurance quotes no medical exam.
Conclusion
Future Generali Flexi Online Term plan come with a mandatory health checkup. A term plan here helps you cover several expenses, such as hospitalisation costs, daycare treatment expenses, pre and post hospitalisation expenses, organ donor expenses, and domiciliary hospital expenses among others.
Besides, it is quite easy to get this plan. It is a four-step hassle-free process. All you have to do is estimate the amount of coverage that you might need, and then select the type of plan you want and the benefits that you want to attach with the policy. Then, you can use the free online calculator to calculate the premium amount and the sum assured. Finally, you have to pay your first premium in order to activate your plan.