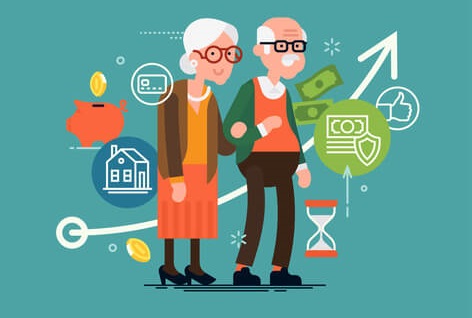 Mr Verma was a diabetic in his 60s and had also been on medicines for high blood pressure. Both his sons were settled abroad. Off late, he had been constantly worried about the well-being of his wife, should something untoward happen to him. When he heard how his neighbor Mr Khurana was reaping the benefits of term insurance as a senior citizen, he also wanted to buy a term plan.
Like Mr Verma, many Indians either realise the importance of term insurance very late in life or do not realise it all. This is reflected in the low insurance penetration in India which stood at a meagre 3.69 percent in 2019 as per the Insurance Regulatory Authority of India(IRDAI). The new business premium for life insurance was Rs 19.41 trillion in FY 2017-18, and has increased in the last 10 years. However, there is a vast untapped potential for growth.
You can buy term insurance as soon as you are 18 years of age. However, the maximum age at the time of entry by most insurers is capped at 55 years, thus making term insurance for senior citizens not quite a viable option. Even for a person aged 55 years, the premium will be very high, which might deter you from going ahead with term insurance. So how can you avail the benefits of term insurance as a senior citizen?
The earlier in life you buy term insurance, the more benefits you reap. It is advisable to get term insurance as soon as you start earning, since, being a pure insurance product, it is ideal risk cover for you. If you take term insurance when you are healthier and free of any life-threatening medical conditions, you can get a plan with lower premium. A few years down the line, should you be diagnosed with an illness or an accident, your family will be financially protected.
A term insurance plan bought early in life, can be a boon for your dependants, should something untoward happen to you in your old age. A pre-existing medical condition in mid-life can lead to higher premiums, with higher chances of your application being rejected, since the insurer now sees you as a riskier investment, when compared to a healthy individual.
However, term insurance does provide life cover till the age of 75, which means that if you have invested in term insurance from an early age, you can enjoy the benefits of term insurance even as a senior citizen. You might have a home loan or an education loan taken for a child who is studying abroad, or even a loan against property.
Imagine in your absence how would your spouse or your children manage their day-to-day life? With a term plan, your family can pay off any outstanding loans without compromising their financial independence. This reassurance is enough to give you peace of mind in your old age.
Women get the advantage of lower premium rates as compared to men. And if you opt for a higher sum assured you also get a discounted premium. It is to be noted that term insurance has the distinction of having the lowest premiums of all life insurance policies.
Term plans help you save money too. You enjoy tax benefits upto Rs 1.5 lakhs on annual premiums paid under Section 80c of the Income Tax Act and as per Section 10(10D), the amount of sum assured plus any bonus that is paid upon either the maturity or surrender of policy or on death of the insured are completely tax free for your family members, subject to certain conditions.
Not only this, most term plans give you the option to choose from multiple death benefit options- lumpsum amount paid at the time of death or a fixed monthly income from the time of your death till the time you would have turned 60 (if alive) or for ten years whichever is higher.
You can also opt to increase coverage in subsequent years to account for inflation costs. Do not wait to repent the unavailability of term insurance, rather, start planning for a financially secure life for you and your loved ones right now.