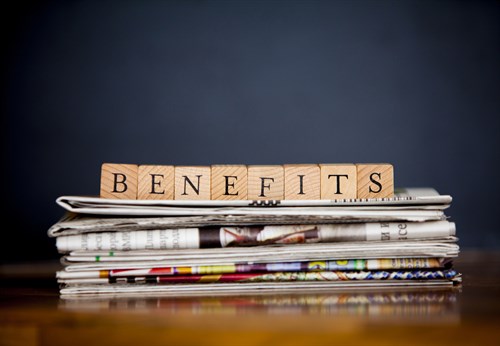 Rajesh and Akash were colleagues and Rajesh was trying to explain Akash how term life insurance was absolutely necessary for a salaried person starting a family. Akash, however, was of the opinion that an endowment plan was a better option, because it offered maturity benefits. He was of the opinion that paying term insurance premium for a fixed term was futile because he couldn't get anything in return.
Many among us will identify with what Akash feels about term insurance because we want something tangible in return for our money. The fact that a person survives the policy term is a blessing; however without term insurance returns they think that it's an exercise in futility. Though term life insurance is way cheaper than other forms of life insurance, many people still consider life insurance as an investment tool and not just something that offers life protection.
To cater to people seeking term insurance returns, insurers came up with a new life insurance product known as term plan with return of premium or TROP. Such term plans pays back the entire premium paid by the policyholder at the end of the policy term. The return of premium varies according to insurer. For instance, Future Generali Term Plan with Return of Premium provides assured return of up to 115% on maturity.
---
What is a term plan with return of premium?
When you invest in a term plan with return of premium, you will get back the entire premium paid during the policy term or more (up to 115%) after the end of the policy term, excluding taxes.
For example, if you are paying a yearly premium of Rs. 10,000 for a term insurance policy for 20 years, you will get the premium money back (20 x 10,000 = Rs. 2,00,000) after deducting applicable taxes. Term insurance returns varies from 100% to 115% depending on the insurance company.
Features of term plan with return of premium
A plan that offers term insurance returns ensures that the capital you have spent on premium is restored if you have survived the policy term. Below are some features of a TROP that you should know before buying the policy.
Higher premiums: In a pure term insurance plan the cost of the premium is calculated based on the expected value of the claim. But in a term insurance plan with maturity benefit, the death benefit and maturity benefit are fixed, which leads to an increase in the premium cost. To save on costs, you can buy a TROP online because they are cheaper than those that are bought offline. Go for a higher sum assured amount as they may be eligible for discount offers.
Tenure:A customer can opt for the policy term depending upon his protection goals or based on his age. Tenure of policy for TROP plans varies between 10, 15, 20, 25 and 30 years.
Benefits of term plan with return of premium
A TROP offers dual benefits in the form of death benefit and maturity benefit which is not possible with a traditional insurance plan. In case of the policyholder's death, the nominee receives the death benefit but if the insured survives, he can get maturity benefit up to 115% of the premium paid.
A term plan with return of premium can also be purchased along with additional riders such as critical illness, accidental death and permanent disability. The insured can also enjoy tax deductions on premium paid under Section 80C. Also, death and maturity benefits are exempt from tax under Section 10 (10D) of the Income Tax Act.
Do not consider only the maturity benefit of a term plan because the one with the highest return may also be the costliest. Rather, select one that offers a higher sum assured amount. This will ensure adequate life protection and you may also be eligible for discounts. Also, ensure that you are buying a TROP with the highest term for long-term protection because you cannot extend the tenure after you buy it.
Future Generali Term Plan with Return of Premium offers two death benefit payout options that you can choose depending on your needs. Lump sum protection offers a lump sum amount on death of the policyholder and income protection staggers the payments into monthly instalments over a specific pay-out period.