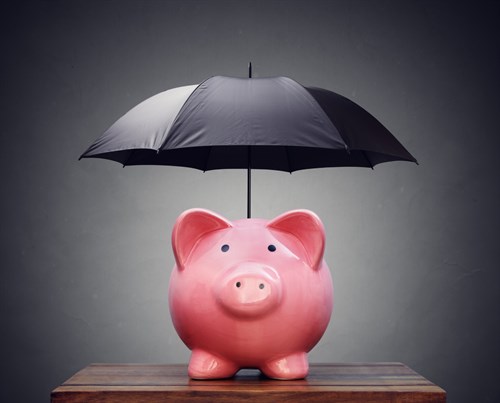 Kesavan, a non-smoker, is 60 years old and he has purchased a term insurance policy cover of Rs. 50 lakhs at a yearly premium of Rs.5000 for a 20-year tenure when he was 40. He fulfilled all his major financial responsibilities such as loan liabilities, kids' education and their marriage recently, when the term policy also lapsed. As he purchased a term plan with return of premium , he received a survival/maturity benefit of Rs. 1,10,000, on its lapse - an amount that's equivalent to the 110 percent of total premium paid as per the policy guidelines. If Kesavan had not survived during the policy term, the nominee would have been paid as Rs. 50 lakhs as death benefit.
One of the common concerns raised by term insurance customers is that term plans do not return any maturity benefits if the insured goes on to live till the end of the policy term. They felt a sense of having lost all the premium paid making it a win-lose scenario for the insurer and insured respectively. Given the improvement in average life expectancy in India, and better access to healthcare facilities, the insurers are now compelled to cater to this segment of insureds who expect to get survival returns on term policies, gradually leading to the introduction of what is known as term plan with return of premium.
---
What is Term plan with Return of Premium?
A term plan with return of premium is a term insurance policy which ensures maturity benefits to the insured by refunding all the premiums paid plus any bonus accrued, if he stays alive even after the policy's expiry. These policies are ideally well-suited for insurers who earn a higher income but possess low risk appetite. As the premiums are guaranteed to be returned on insured's survival, these policies charge a higher variable premium compared to a pure term policy.
What are the benefits of Term plan with Return of Premium?
A term plan with return on premium offers several benefits some of which are listed below:
Death Benefit: If the insured unfortunately passes away during the policy period, the nominee shall be paid the entire sum assured as death benefit.
Maturity Benefit: If the insured outlives the term policy period, he shall be paid a maturity/survival benefit in the form of the return of all premiums paid along with any bonus accrued on them.
Riders: In addition to the main policy's lump sum death benefit, the term plan with return of premium allows itself to be combined with several insurance riders such as critical illness rider, accidental death rider or a hospitalization cash rider.
Paid up Value: If an insured is defaulting on premium payments leading to the policy lapse without being revived, the coverage does not cease and instead, the death benefits are reduced to match the premiums paid by continuing the cover till the end of the policy term. The premiums paid thus far shall be returned on maturity, but the nominee shall get lesser sum assured in the event of insured's death. In cases of policy discontinuance, few insurers will return the premiums paid by deducting some predefined fee.
Tax Benefits:The premiums paid can be claimed for tax exemption under section 80C and section 10(D) of the Indian Income Tax Act. Also, the entire maturity benefit received by the insured also remains tax free.
Choosing the right term plan with return of premium is simple but needs to be dealt with caution. It is recommended to choose a term plan from reputed insurers such as Future Generali that allow for a sufficient life cover at affordable premiums for a policy term suitable for a given financial situation. Exorbitant premiums of these term plans shall eat into your savings and might not fetch reasonable survival benefit once the policy lapses. It is also better to pick term plans with return of premium that allow for greater flexibility in the form of an annual/half-yearly/quarterly/monthly premium payment to suit your financial situation, if the insured does not want to opt for a one-time lump sum payment. Last but not the least, pick the plan from an insurer with a good history of claim settlement ratio. After all, it's those claims that finally matter.