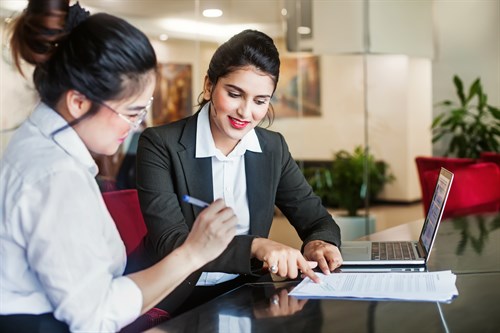 Mrs Sen likes staying at home and taking care of the family. She is a housewife, a homemaker. She takes pleasure in making sure that everything is in order — the kids and their studies, food, laundry, house bills, and everything else which is required to keep a house in order. While she takes care of the entire household, her husband, Mr Sen, works hard to make sure that there is enough family for the family. Mrs Sen lately has been wondering — can a housewife get term insurance? Isn't it important for a woman to buy life insurance?
For a family such as the Sens, things have been running pretty smoothly. However, what would happen if Mrs Sen is no more? Apart from the emotional loss, it will also be a big financial distress for Mr Sen, as he would have to divide time between his work and his kids, his home — a part of his life which he cannot ignore.
This is where term plans could come in for the rescue. If Mrs Sen buys term insurance , then upon her death, there will be enough money to, say, hire a maid or a nanny who can take care of the kids, cook food, and keep things in order.
---
Why get term insurance for a housewife?
When a housewife — a homemaker — gets a term insurance plan, the financial coverage of the family increases. The thing with incomes is that they may tend to stagnate, so it becomes essential to have a solid financial backup for your loved ones so that money never gets in the way of you and your family's needs. Having term insurance for a wife makes sure that there is no financial constraint when it comes to fulfilling the needs of your children. It takes care of their upbringing, education, wedding, and anything else that may come in between.
Term plans come with features such as disability benefits, so if an unfortunate accident leaves a housewife disabled, a good term insurance can take care of all the ever-increasing financial needs that may follow.
A housewife takes care of a lot of work that may often go unnoticed. You may only start noticing it in her absence. If she has a term insurance, obviously nothing can replace her, but the money inflow could help fill the financial gaps that may arrive after her departure.
Before getting a term insurance for a housewife, you might want to check on several things. It would be best if you looked at how much cover would be sufficient for the family. Consider factors that come into play, such as the expenditure habits of the family, education plans for the children, loans, and liabilities, and anything else that may need you to shell out that extra bit of cash.
Benefits of term insurance
The answer to the question 'can a housewife get term insurance' Future Generali Term Insurance plan lies in the several benefits it provides. Term insurances come with several benefits, such as the monthly payout. Instead of opting to receive a lump sum at the demise, you can opt for receiving regular payouts. This will make sure that your family does not have to worry about handling a large sum of money all at once. Regular monthly payouts can help the family keep up with their lifestyle.
There is also the option to claim tax benefits with term insurance policies under Section 80C of the Income Tax Act. The death benefit which is received is also liable for tax exemption under Section 10(10D).
You also have the benefits of several add ons such as accidental death and disability benefits. These benefits — also called insurance riders — can be bought at a nominal premium and can help you establish your financial strongholds even more.