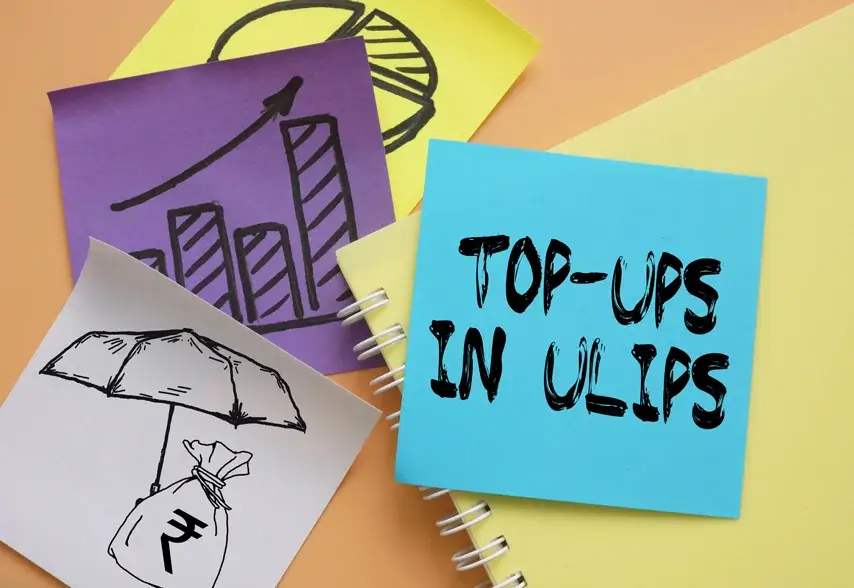 Unit-linked insurance plans (ULIP) are essentially an insurance plan which offers you both protection of life insurance, the flexibility of investment as well as market-linked returns. This means that while customers can enjoy the security and benefits of a traditional insurance plan, they can also invest in a range of investments such as bonds, mutual funds, stocks, amongst several others. In any ULIP, investors have the option of choosing from four basic funds. These include equity funds (highest risk factor), income/fixed interest/bonds (medium risk), the balanced fund (medium risk) and cash funds (low risk). With Future Generali's Big Dreams ULIP, you can reach your financial goals quicker by maximizing your wealth with 1% to 7% extra allocation* on your premium while enjoying the benefit of a life cover too. With the Big Dreams ULIP, you get the protection of a life insurance plan, while also having the ability to take advantage of the financial market. ULIPs also offer a top-up function, which can be used by customers. Here's all you need to know about top-ups in ULIPs and when you should use them.
What are top-ups in ULIPs?
A ULIP like any life insurance policy is a long-term contract in which you are agreeing to pay a fixed premium every year for a specific time horizon or in one go (depending on regular premium or single premium policy). For the entire duration of the policy you are usually required to pay the same amount of premium every year. However, let's say after a few years of obtaining the policy, your income increases whether due to an increase in salary or savings, and you wish to pump this into your ULIP. Here is when the top up feature of a ULIP comes into play.
A top-up premium is an amount that is paid at irregular intervals in addition to your basic premium specified in your ULIP policy contract. These top-up premiums are one time payments and need to be treated by your insurer as a single premium contract which should buy you additional insurance cover. Hence, the rule for single-premium policies applies for top-up premium payments. This means that the minimum sum assured will be 125% for individuals up to 45 years old and 110% for those above the age of 45. It is important to note that top-up premiums are not available in traditional insurance policies. These are only available in the case of ULIPs, which offer market-linked returns1.
What are the charges associated with top-ups in ULIPs?
The first charge you will be paying is the one-time premium allocation charge, which will be deducted straight from the premium you pay. In addition to this, you will also be paying a recurring mortality charge, which is the charge for providing you life insurance cover and will be charged in accordance to the age of the policyholder and not as per the age at which you bought the policy. This means that if you were 40 when you bought the policy, but you decide to top it up at the age of 45, the mortality charge that will be applicable to you when topping up your policy will be for the 45-year-old individual. The minimum sum assured is also calculated in a similar manner, as per your age attained and not as per your age when purchasing the policy. You will also be required to pay fund-management charges as outlined by your policy. Another important factor to note is that in most regular ULIPs in no point during your policy term can the total top-up premium paid by you exceed the sum total of the regular premiums paid till that point of time.
When should I use a ULIP top-up?
Deciding whether or not to top-up your ULIP plan can be tricky. Top-ups are simple and transparent and you pay a lower premium allocation charge and zero policy administration charge. However, if your goal of topping up your ULIP is to simply up your insurance coverage, you are much better off investing into a pure insurance plan. Similarly, if you are topping up your plan only to increase investment, then you are better off without paying the increased mortality charge. Hence, you should keep your motive in mind and explore other investment options before opting to top-up your ULIP.
Disclaimer
*The amount of extra allocation depends upon the annualized premium and the policy year. The extra allocation applicable to the respective installment premium shall be added only when due premiums are paid within the grace period and the policy is inforce. T&C apply.
References:
1.https://www.irdai.gov.in/ADMINCMS/cms/frmGeneral_Layout.aspx?page=PageNo758