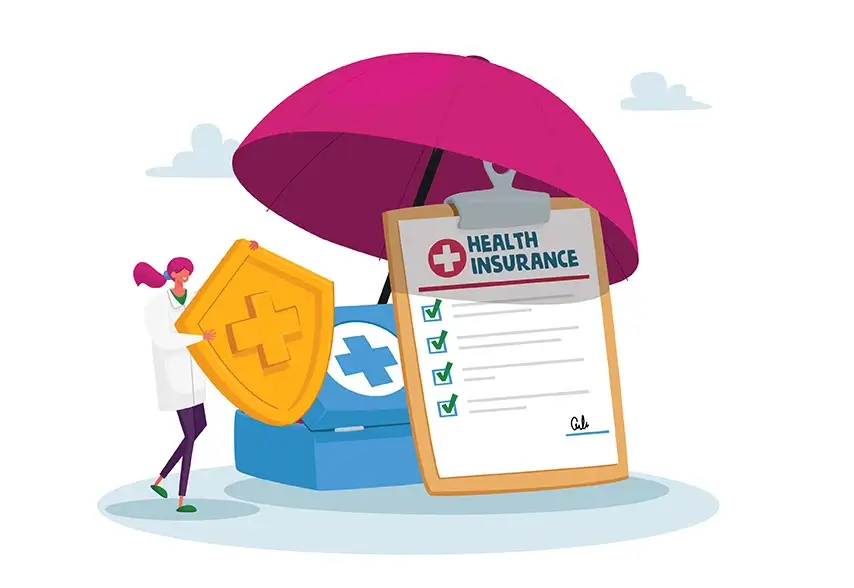 In many parts of the world, including India, women have a longer life expectancy than men. According to WHO data published in 2018, Indian men's life expectancy was 67.4 years while for women it was 70.3 years. [1] Women live longer than men but they are also more at risk of chronic diseases and disability. However, only 40% of women in India have health insurance. [2]
There is no question that women – whether they are working or a homemaker – require individual health insurance. Health insurance provided by the employer or as a dependent in their husband's group insurance policy is not enough in today's day and age where hospitalisation and treatments costs are spiralling out of control.
In this article, we will try to find out the best health insurance policy for women. We will discuss things such as inclusions, exclusions, coverage, critical illness cover, and other policy terms and conditions that you should look for in an ideal women's health insurance plan.
Coverage of Diseases
There are some diseases and disorders that are more specific to women. For instance, women are more prone to reproductive disorders, breast cancer, cervical cancer and ovarian cancer.
Breast cancer is the number one type of cancer in India with 25.8 among 100,000 women diagnosed with the disease.[5] Cervical cancer is the second most common disorder in Indian women. Another alarming thing is that the survival rate for breast cancer is very low in our country. A Lancet study had disclosed that only 66.6% of women diagnosed with breast cancer survived in India from 2010 to 2014. The survival rate for this disease was as high as 90% in the US and Australia according to the same report.[6,7]
Therefore, a comprehensive women's health insurance plan that offers various types of cancer is a must for women today. Future Generali Cancer Protect Plan by Future Generali Health Insurance is a good health insurance policy for women since it's designed with women's health and disease risks in mind.
Large Network of Hospitals with Cashless Hospitalisation
One of the perks of buying health insurance is cashless hospitalisation. If you are buying a policy from an insurance company with a small network of cashless hospitals, you will have to cough up the cash most of the time during hospitalisation. Check the health insurance provider's network of hospitals, especially those in your city before buying.
You can go for insurers with a large, nationwide cashless hospital network such as Future Generali health insurance with 4200+ networks of hospitals across India.
Maximum Critical Illness Cover
Given that you will be more prone to a myriad of health problems once you cross 30 years of age, it's important that you select a women's health insurance plan that offers comprehensive critical illness cover and includes a large number of diseases.
Future Generali Heart and Health Insurance Plan from Future Generali Health Insurance is one of the most comprehensive critical illness covers available in the market today. It covers 59 critical illnesses and surgical procedures including heart and cancer related ailments at just Rs.14/day.
Simple Claim Process and Good Claims Settlement Ratio
It's important that the claim process is easy, hassle free and fast when you need financial protection during treatment and hospitalisation. Learn about the claim process even before you take the final decision to buy it. One of the best yardsticks to check the ease of claim settlement is to find out the insurer's claims settlement ratio (CSR). CSR is the ratio of total claims made by policyholders and the total claims settled by the insurance company.
Maximum Coverage
Aim for maximum coverage with minimum premium. The best way to ensure this is to get health insurance while you are young, perhaps in your thirties. If you are a 35-year old female, you can get critical illness cover of Rs.10 lakh for 10 years with just a monthly premium of Rs.471 with Future Generali health insurance. [4]
Apart from the above, check that your health insurer provides cover for all the stages of the illness – minor, moderate and major stages. Check for lump sum pay out, waiver of premium benefit and multiple claim benefit when you buy women's health insurance with critical illness cover.
References:
 [1] https://www.worldlifeexpectancy.com/india-life-expectancy
[2] https://www.tomorrowmakers.com/health-insurance/heres-why-every-woman-should-get-health-insurance-article
[3] http://www.scind.org/1099/Health/the-changing-face-of-breast-cancer-in-india.html
[4] Heart and Health Brochure.pdf
[5] https://pubmed.ncbi.nlm.nih.gov/28181405/
[6] https://www.ncbi.nlm.nih.gov/pmc/articles/PMC5879496/
[7] https://www.ncbi.nlm.nih.gov/pmc/articles/PMC5980891/