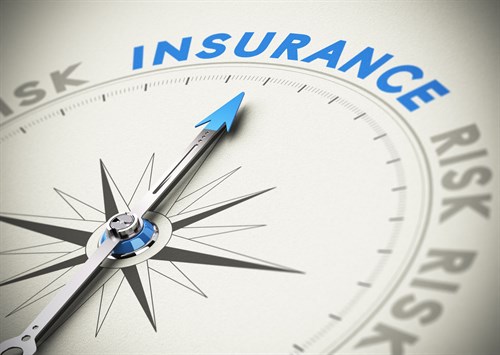 Indians have very low regard about life insurance and term insurance in general. Perhaps this is the reason why life insurance coverage in India is just 25%. 988 million Indians which accounts for 75% of the population is living dangerously without life insurance in the country. [1] Majority of the population doesn't even know what is term insurance or about term insurance benefits.
To make matters worse, the life insurance industry is plagued with the problem of low insurance coverage ratio. This means that even the 25% who have life insurance coverage are not adequately covered. One of the reasons for low coverage is that Indians have relied more on endowment policies and ULIPs where life insurance coverage may not be adequate.
However, over the years term life insurance has been playing an important role in improving insurance coverage ratio in India. Therefore, it's important for citizens to learn about term insurance benefits and get adequate coverage to sustain their dependents in their absence. According to experts, in today's day and age, one must have minimum 1 crore term insurance coverage to shield the family against inflation and rising costs of living.
---
In simple words, life insurance coverage ratio is the amount of insurance coverage as per the income of the policyholder. A good life insurance coverage ratio ensures that the surviving members of the family have enough to take care of daily living, healthcare and education costs. Sadly, life insurance coverage ratio is very low in India. To ensure that your family is well-insured you must review your insurance coverage during important life events and get additional coverage to improve your coverage ratio.
How to calculate life insurance coverage ratio
You can easily find out whether your family is adequately covered in your absence by calculating the life insurance coverage ratio. It can be calculated with the following formula:
Life Insurance Coverage Ratio = Net worth + Death benefits / Annual salary or Annual income
In simple words, life insurance coverage ratio determines how long or for how many years the death benefit and your investments will sustain your family. For example; Suresh's net worth is 50 lakhs and it includes his investments in mutual funds, EPF, PPF and stocks. He also has an endowment plan that will pay his family Rs. 25 lakh as death benefit and his annual salary is Rs. 10 lakhs.
Suresh's life insurance coverage ratio = 50 + 25 / 10 = 7.5
This means that with the current life insurance coverage and his investments, Suresh's family will only be able to survive without him for 7.5 years. And this calculation does not even take into account the impact of inflation.
Suresh's low life insurance coverage ratio can be easily improved with 1 crore term insurance such as the Future Generali Flexi Online Term Plan that can be bought as low as Rs. 500 per month. This will increase his life insurance coverage ratio to 15 years.
How term plans are helping improve India's insurance coverage ratio
Typically, Indians policyholders see life insurance not as protection instrument but more as an investment instrument. This led them to invest in endowment plans that gave a decent sum of money on maturity but without adequate death benefit.
However, with the increase in financial literacy, people began to understand how term insurance benefits them and how it helps increase insurance coverage ratio without paying high premiums. Similar to Suresh in the above example, term insurance plans have helped increase the insurance coverage ratio in India.
What is term insurance?
Term insurance is a pure form of insurance that provides a death benefit to the nominee and can be bought for a specific term or tenure. Premiums for term life insurance are cheaper compared to other forms of life insurance. Nowadays, you can also buy term insurance that provides return of premium on maturity.
If you feel that your family does not have adequate insurance protection in your absence, you should opt for the Future Generali Flexi Online Term Plan that provides basic life cover as well as income protection. Under this plan, your family can receive a lump sum pay-out on your death or monthly income till such time you would have turned 60 or 10 years after you death, whichever is higher.