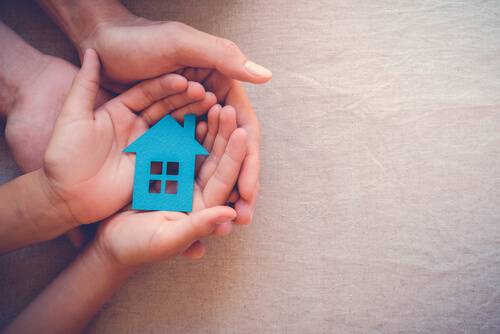 As a parent you will agree with me when I say that the best gift you can give your child is a 'good education' that secures his/her future. It is a scary thought for any parent to leave his/her child without adequate means for education in one of the best colleges or universities. But most of the times, the 'best' colleges come with 'high' price tags. Most of the Indian parents plan for their child's education by investing in an unstructured manner. They randomly put money in a generic financial product like fixed deposits or a mutual fund, without understanding how much would they require when the child is ready for his/her graduation.
So what are the difficulties in being financially prepared?
Being financially prepared for your child's education is not as easy as earlier. Today's scenario is very different, the education costs are rising, competition has increased manifolds, education is more globalised with specialised coaching to get into a good college, all of which is very expensive. Despite being aware of this, most parents neglect the importance of child education planning, which results in parents having to take significant amount of loans at the time of need, which affects the savings they have made for their retirement and also impacts the personal budget of the family.
The second question is where do you start from?
First consideration is the cost of education which is rising, and these expenses are usually higher than inflation. This means that education costs are increasing rapidly which may be much higher than your salaries. Hence it is essential for you to keep these huge costs in mind to plan your future better.
Second important consideration is to select a specific child insurance plan which is tailored to fit your needs, which other financial products may not be able to fulfill.
Choosing a child education plan can be based on 4 simple questions as follows:-
What should be my tenure to save for my child's career goals?
The major education milestone of a child starts when they complete their 12th. At this point in time your child is likely to be 17 or 18 years of age. As a parent you should plan the period of your investment linked to the age of your child and it is recommended that you save till your child turns 17 years of age.
How should I decide on the amount required for my child's education?
The first and foremost thing is to identify the funds required currently for higher education. This will help you estimate the amount required in future which is calculated by inflating the current cost of education for the defined period. A simple thumb-rule to estimate this cost for the desired course, is by doubling the current amount after a period of 10 years. A financial advisor can help you estimate the amount that is needed for your child depending on his age and the current inflation. However the other important consideration is also the amount you can afford. It is recommended that you save at least 5-10% of your monthly salary towards your child's education.
When and how will this money be required for my child?
Up to class 12th, the education expenses form a part of the monthly household expenses. It is post class 12 that the expenses rise sharply and cannot be met through the routine monthly household expenses. Professional education like medical science, engineering, computer science and MBA cost higher. Your child's first important education milestone is when he/she is completing graduation. Most of the graduation courses vary from 3 years to 5 years. You can safely assume that you will need money for 4 years. Also keep in mind that a higher sum of money is required immediately after the child finishes his 12th board exams usually for application fees to various courses, entrance exams, hostel fees, travel etc.
Will my family and child be secured if I am not around?
This is the most important question while planning for your child's education. The education should remain uninterrupted even on death of the parent. As I mentioned earlier, child plans offered by various life insurance companies' score higher than other alternatives such as fixed deposits and mutual funds because they offer significant amount of structured protection which helps the family in case of death of the earning parent. A good child insurance plan offers a lump-sum payment on the death of the policyholder, but the policy does not end. Also all future premiums are waived and the insurance company continues investing this money on behalf of the policyholder. There is an amount which is given to the child every year to fund the school education along with the money pre-decided for specific milestones towards higher education. In this way, the parent ensures that his child's needs are taken care of even when he is not around.
A better future for a child is one thing that no parent will compromise on, and for that it is important to build a financial backup and prioritise expenses. There is saying that "A good plan today is better than a perfect plan tomorrow". Hence begin the process of saving and investing early and in a disciplined manner by opting for a child insurance plan. This will enable you to create an adequate corpus to fulfill your children's desires and ambitions in future.