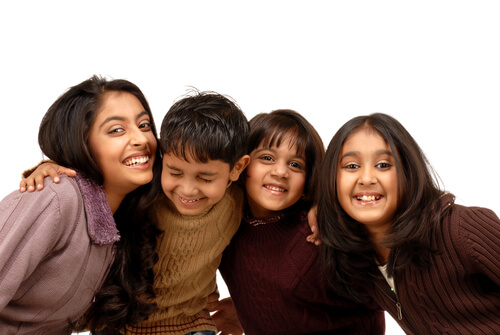 Picture this: Four years back, the average cost of getting a degree in engineering in India from a decent college was 6 lakhs. By 2022, this would be more than 15 lakhs and by 2033 it would have more than doubled at close to 33 lakhs. The average cost of doing an MBA would be upto three times more than engineering 14 years from now. Are you prepared for your child's education?
The birth of a child is marked with celebration and happiness. However, soon enough, you have to choose an institution to school your child. And if you thought it was a cumbersome task, financing your child's higher education might turn out to be a mountain. Would you want to be financially constrained when it comes to giving your son or daughter a future that they could be proud of? No, you might say. Here are a few steps you need to take:
Set clear goals:
You might have taken up more responsibilities at work. Your child's school fees increases. As you shell out more out of your savings, you wonder how to save for your retirement while making sure there is enough to fund his or her further studies. It is easy to get overwhelmed. You might be unfazed in the face of such pressure if you define the higher education goals of your children clearly. Maybe he or she is a talented artist or a sports enthusiast. You might want to encourage offbeat career options as well while considering more traditional avenues.

Make a rough estimate:
It might be easier to arrive at the time your son or daughter might graduate than to calculate the cost of your child's education. Assuming that you are still 15 to 20 years away from your goal, you will have to take into account the rising cost of education and inflation. Both of which constantly keep changing, making your task difficult. A revision of estimates may be required with time. If you are planning for overseas education, it is important to keep relative forex movement in mind. The average annual inflation in tuition fees for both schools and colleges in the last 4 years stood at 6.22 per cent. While it was 5.8 percent for private tuition and coaching.

Start saving as early as possible:
Do not wait till your child hits 10 years to begin saving for his or her future. You might lose the edge and might to put aside more than double the amount, you would have needed to save. The early bird gets the worm when it comes to financing your child's higher education. Not only do you have the power of compounding working to your advantage, but you can also take more risks if you have a 15 to 20 year time horizon ahead of you. Who knows, you can even build a corpus enough to send the apple of your eye abroad to get a degree from Yale or Stanford? You wouldn't want to fall short there, would you?

Try to rein in costs of school education:
Rising school fees in India has been a cause of concern for parents, with some even facing a financial crunch because of the same. Apart from this there might be ancillary costs such as school transportation, tuition classes, sports coaching, music or dance training as well as money spent on gadgets and other equipment. It is important that you don't go overboard with unnecessary spending and exercise control, keeping an eye on your child's higher education goals.

Protection:
Yatish was elated. His son had cleared the entrance examination of a prestigious engineering school. He went to his neighbour with a box of sweets to share his joy. After congratulating him, his neighbour enquired whether he had taken term insurance. God forbid something happens to him, wouldn't his son and wife be burdened with paying the loan? To which Yatish had no answer, he had not thought about this. Reality may hit your hard just like Yatish, if you are in his shoes. If you are an earning member of your family having dependents, it is important for you to be insured, so that your family can continue their life without any financial interruptions even in your absence.
A term insurance plan at a nominal amount per month or year can help protect your loved ones future. Your child's dream can take flight even when you are not there. Wouldn't you want that? Or would you want their life to be plunged into despair should something happen to you? As you devise a plan for financing a holistic education for your child, do not forget to get insured too.