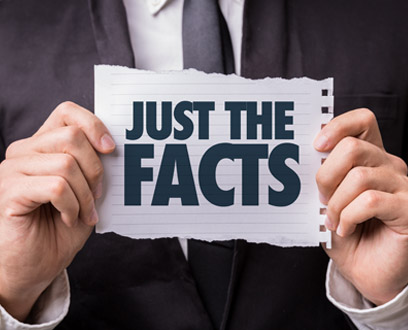 Naresh and his wife were recently blessed with a beautiful healthy baby girl. Realising that it was now finally the time to secure his family's future, Naresh started looking for a suitable Life insurance plan to protect his family. His friend Kiran advised him to invest in Unit Linked Insurance Plans (ULIPs) that would cover his insurance as well as his investment needs in a single plan. But Naresh was a little apprehensive as according to him ULIP plans were expensive and high-risk.
Just like Naresh, many people have misconceptions about ULIPs. Their doubts emanate from many wrong beliefs surrounding the aims, performance and cost structure of ULIPs.
---
So, here, we debunk some of the common myths about ULIPs:
Myth - ULIPs are risky because they are affiliated with equity markets
Truth – With ULIPs you can select your investment based on the level of risk you are willing to take
ULIPs allow you to opt for funds with different objectives while giving you the option to select the kind and level of risk you are willing to take. Depending on your risk appetite and circumstances, you can opt for a conventional fund or a fast-growing fund. For instance, an investor in his 20s with fewer financial obligations would be a greater risk-taker and opt for fast-growing funds like equity. On the other hand, an investor nearing his retirement might opt for a non-aggressive approach such as a debt fund.
---
Myth - ULIPs are more expensive than most investment products
Truth – ULIP plans were expensive way back in 2008. But times have changed
Fund management fees have reduced considerably and so have the premium charges. India's insurance regulator (IRDAI) has capped charges at 3% of gross yield for policies with a duration of up to 10 years and 2.25% for those above 10 years. As a result, charges and commission in unit linked plans have significantly reduced.
---
Myth - ULIPs do not provide good returns
Truth – ULIPs provide insurance cover and cannot be compared to pure investment options
Most people compare ULIP plans to pure investment vehicles and hence do not realise that this comparison cannot be valid. ULIPs also provide insurance cover, something that no other pure financial investment product offers. Considering these advantages, you'd realise that the returns they provide are quite competitive. In fact, if you have an investment horizon more than 5-7 years then there is no better product then ULIPs.
---
Myth - ULIPs cannot be surrendered before maturity
Truth – ULIPs can be surrendered after a determined period
This common misconception surrounding ULIPs is untrue. As an investor, you have the choice to capitulate the policy after a determined period, which is typically five years from commencement of the ULIP product.
---
Myth - Market volatility has an impact on ULIP life cover
Truth – Life cover in ULIPs remain unchanged despite market fluctuations
Since ULIPs are generally linked to the equity market, some investors believe that the sum assured would decrease if the market plunges. This, however, is another misconception. Despite a bear market, the life cover stays the same even if the fund values hit an all-time low. In case of the policyholder's death, ULIPs recompense the entire life cover or the fund value, whichever is greater.
Potential investors, need to consider ULIPs objectively and also the other various factors, such as surrender value of the policy, loyalty bonuses on maturity and level of cover needed. After all, a Unit Linked Insurance Plan is a unique product – it not only safeguards your family but can also help your money grow in the long run.