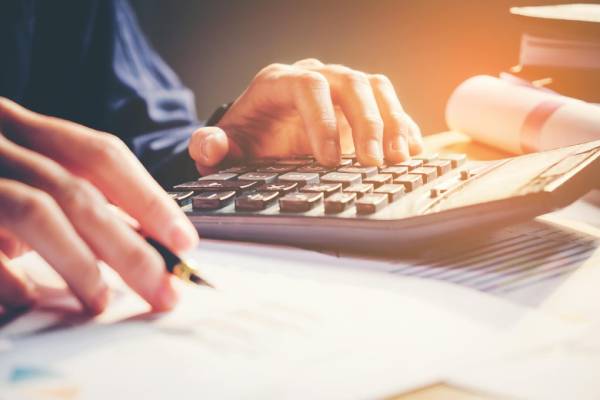 Ever wondered why certain combinations like coffee and bagel, burger and fries, idly and sambhar or mac n cheese are a cut above the rest? It's because individually, each of these items only tastes half as good. But when combined, these are the combinations that seem so divinely inspired, so perfect together that you cannot help but shake your head in amazement as you take your first bite.
Talking about pairings that are meant to be together, there is one combination that can give a tremendous boost to your financial security and help you achieve your life goals: 'ULIPs and Financial Planning'. We all know why financial planning is key to having a secure future but add ULIPs into your investment portfolio and voila! There you have it, a match made in heaven.
---
A Unit-Linked Investment Plan or ULIP offers you the dual benefit of market-linked investment returns and life cover, all under a single plan. Even with the re-introduction of Long-Term Capital Gains (LTCG) tax on direct equities and equity mutual funds in 2018, ULIPs are relatively unaffected as they are treated as insurance products. Moreover, switching between equity and debt fund options in a ULIP plan does not incur any tax.
Why Are ULIPs a Good Investment Product?
A ULIP plan combines the benefits of investment and insurance in one financial instrument. In any case, therefore, they rank over either insurance or investment alone. While you are protected under a life insurance cover, you can also take care of important life goals with the option of earning market linked returns with ULIPs.
Multiple Fund Options
With ULIPs, you have a variety of fund options at your disposal. These options can range from entirely equity or debt or a combination of both in varying ratios. Depending on your risk appetite and changing life situations; therefore, you can choose or switch to a fund that can help you adjust to the new scenario. Equity-focused funds are more suited to individuals who have a higher tolerance towards market volatility, while debt-focused funds are apt for risk-averse individuals who prefer guaranteed returns.
Hassle-free Management of Your Funds
In addition to higher returns, you don't have to worry about managing your funds every day. It becomes the prerogative of the insurance company and its fund managers. With dedicated fund managers, who have expertise in fund management, you can be sure that your money is invested in instruments that are more suited to your risk appetite. As a policyholder, you can also easily review your portfolio and performance of the funds with simple tools like the ULIP NAV.
Transparency
Overall, a ULIP plan is a transparent financial product. This means that you receive information about the fund's performance and all charges levied from the insurer on a regular basis. Also, you can easily pick up a ULIP plan, with the help of the ULIP NAV and the historical returns.
Liquidity
ULIPs are quite flexible investment product as they allow to make partial withdrawals of funds to meet any unforeseen events and emergencies. Also, you can check out the ULIP NAV of the individual fund on the insurance company's website. This way, you can easily align your investments and insurance coverage with your overall needs.
Low Surrender Charges
Surrender charges are charges that you must pay on surrendering a policy. If you find yourself in a situation where you feel stuck with a plan that has lost its relevance to your financial portfolio, you can easily part with such a policy by paying the surrender charges (in the initial five years). In the case of ULIPs, these charges are very reasonable.
Benefits of Buying ULIPs?
ULIP plans offer several advantages to policyholders including:
Market Linked Returns
With a ULIP plan, you can earn market-linked returns. A portion of the premium that you contribute towards the plan is invested in different market instruments including equity and debt-focused funds in varying proportions. Therefore, you have a chance to earn high returns on your investments. You can also use the information from the ULIP NAV to keep a tab on the performance of your investments and make sure you have the best mix of high-performance fund options.
Flexibility
ULIP plans give you a lot of flexibility. You have the option to switch between different funds to meet your changing needs, without incurring any extra charge. You can also make partial withdrawals from the fund when required. To top it all, ULIP plans allow you to invest additional sums of money in the form of top-ups over the regular premiums.
Tax Benefits
The premium paid towards a ULIP plan is eligible for tax deductions under Section 80C. Also, the gains and income earned from ULIPs are tax-free. Even the short-term gains that you earn by switching between funds are tax-free. In case of any eventuality, the death benefit received by your beneficiary is tax exempted under Section 10(10D).
Corpus for Important Milestones in Life
At different stages of your life, you require a significant amount of money to fulfil your needs and aspirations. You may require money to build your home, fund your business, or finance your child's higher education. With ULIPs, you have the flexibility to make partial withdrawals of funds when needed to address essential needs. Therefore, you can smartly plan your future financial requirements with ULIP plans.
Protecting Your Child's Future
With ULIPs, you can invest in market-linked equity and debt funds to earn higher market returns. This, in turn, would help you create a corpus that can be used to secure your child's future. You can use the money to finance your child's education, his or her marriage and any other expenses that may come up from time to time.
Financial Security After Retirement
Equity-focused funds deliver high investment returns over the long term. Therefore, ULIP plans can also add value to your retirement portfolio. If you wish to have a significant amount of money once you retire, you must focus on investments into equities while you are in your 20s and 30s. With age, you can gradually move onto making investments into more conservative debt funds.
Concluding,
Financial planning is an essential aspect of your working years. While you may not feel the need to manage your finances or save money while you are young, you need to understand the fact that your responsibilities will not remain the same. With age, your income will increase and so do your liabilities. Therefore, it is crucial that you start early with managing your expenditures and maximising your savings so that you can achieve your life goals and deal with emergencies.
With a ULIP plan in your financial portfolio, you can not only protect your family from any eventuality but also put your savings to work and create long-term wealth. Indeed, no other investment tool is as diverse as a ULIP plan.