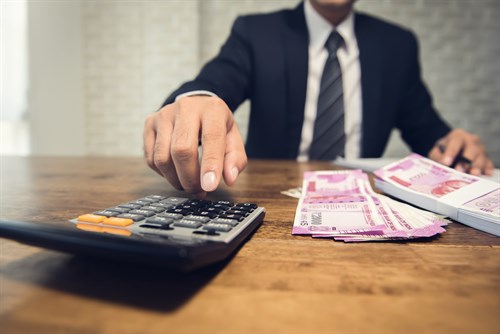 Goal-based investments are crucial for investors who closely track their corpus and want to see it grow steadily over time. An increasing number of young professionals are now becoming financially literate and looking for avenues to utilise their monthly savings in a way that gives them lucrative returns. Over the past few years, Unit Linked Insurance Plans (ULIPs) have emerged as one of the preferred modes of investing for your life goals. The primary reason for its popularity is that it serves the dual purpose of earning good returns through market-linked funds and at the same time it gives assured protection to your loved ones by providing you a life cover. To understand what is a ULIP, think of it as a hybrid product which combines the benefits of investment and protection in one place. These can be thought of as a mutual fund wrapped with an insurance cover.
Now, like any other financial products, ULIP also comes with some associated charges which you should be aware of before investing. Being a structured insurance product, one needs to hold it for a long term to reap considerable investment benefit out of it. Moreover, over the past few years, these ULIP charges have been reduced because the Insurance Regulatory and Development Authority of India (IRDAI) has capped these charges.
---
To understand comprehensively, let us look at what these charges are in detail:
Mortality Charge: The primary purpose of a ULIP plan is to provide you a life cover besides providing market-linked benefits over the tenure of your policy. In order to provide you this life cover, the insurance company levies a small mortality charge. The amount payable as mortality charge usually varies due to different factors like age, health, and coverage amount. These charges are determined by using 1/12th of annual mortality charge which is deducted on a monthly basis. Might differ as per the insurance provider.
Premium Allocation Charge: This charge is deducted from the investor's premium amount upfront in the form of a small percentage of the premium. These charges account for the initial expenses incurred by the company in issuing the policy, like the cost of underwriting, medicals and expenses related to distributor fees. After the deduction of these charges, the remaining premium gets invested in the funds chosen by the policyholder. Premium allocation charge varies from plan to plan, meaning that it could be zero or it could be as high as 5-8%.
Policy Administration Charge: This charge aims to recover the expenses of maintaining your policy. This may include policy's record keeping, paper work, services, and the likes. Policy administration charge is also deducted on a monthly basis through the redemption of units at the prevailing unit price.
Surrender/Discontinuation Charge: Before investing in a ULIP, you should know that they come with a mandatory lock-in period of five years. It is important to note here that since this is a structured insurance product, you should invest your money for a long period in order to reap its benefits. However, if you must discontinue your premium due to any adverse unforeseen circumstances, you can choose to surrender your policy before the lock-in period ends. In this case, a policy discontinuance charge or a surrender charge will be levied. The charge would vary, depending on the year in which you choose to discontinue the policy.
Miscellaneous Charge: These include charges for transactions such as switching, premium redirection, partial withdrawal, etc. A plan may allow a certain number of free limits in a year after which a defined charge per transaction may be levied.
It is in your best financial interest to be fully aware of the associated charges before deciding to invest in any financial instrument. Understanding these charges in detail, will give you a better understanding of how your funds are being invested and it will help you take a sound and an informed investment decision. It is important that you make your investment choice after considering your risk appetite and future financial requirements. ULIPs give you an opportunity to earn market-linked returns. Investing in unit-linked plans helps to inculcate a regular habit of saving and investing, which is important for creative wealth over the years.
So, if you are now confident you know about the charges associated with ULIP and it sounds like an attractive investment for you, there are a plenty of options available in the market today to choose from. For instance, Future Generali Big Dreams Plan offers six ULIP options to suit your risk appetite. Moreover, ULIP calculators are also provided to help you calculate the cover amount and corpus you may need.