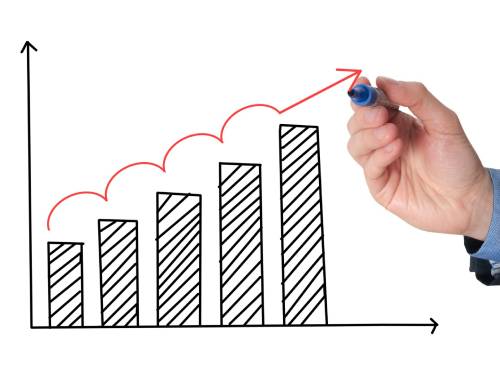 Ask any person which type of life insurance he/she purchased in the past year or so and the chances are high that the answer you get will be "Unit Linked Insurance Plan" (ULIP). ULIPs have been selling like 'hot cakes' in the past few years,and they are probably going to keep on outselling their plain vanilla counterparts going ahead.
As far as investing in ULIP is considered, there are two types of investors. First, who know how much they want to invest and likewise allocate a part of it to ULIPs and others who are clueless and simply want to know how much they should put into ULIPs.
Well, in both cases, the goal is the crucial factor that decides how much you should invest. So, let's take a look at some goa sand understand how much to invest towards achieving them:
---
Meeting Education Cost of Your Child

When your goal is to invest towards your child's education, it affects the choice of where and how much to invest. Here's how.

The goal of meeting your child education expenses needs a specific time,however, there is no way to control this time. Meaning, you must collect the corpus within the limited time available. Thus, the time period you have decides where to invest and in turn how much to invest.

For instance, if you have a longer horizon, let's say 10 to 15 years till your child graduates, investing in equity funds can be a suitable option as it gives you a long-term high growth potential.As you get closer to your goal, you can move your money between funds as per your needs or market conditions.

Follow these steps to know how much to invest:

•

Calculate the current cost of an education course that you plan to enrol your child for when he/she grows up

•

Calculate the future cost, for example, how much will the education course cost 15-20 years down the line. Consider education

inflation while calculating this

•

The next step is to visit a reputable insurer offering ULIP plans and make use of ULIP calculator

• Using ULIP calculator , calculate the amount you need to invest in ULIPs every month in order to accumulate that required corpus

Accumulating 5 Crores till Your Retirement

Collecting five crores is a massive goal, probably looks like an unachievable one, right?But, believe it or not, you can achieve this goal by planning early and investing in the right ULIP.

As far as this goal is concerned, your time limit is something up to you. You can choose 10 years or 30 years depending on how much you can save today. With a longer time-horizon at your disposal, you can put all the savings in equity funds and simply wait out any loss, until the goal is achieved. To know how much to invest, make use of ULIP calculator to know the premium amount that you must pay monthly or annually.

premium amount that you must pay monthly or annually. Furthermore, with ULIPs, you can consider making additional investments through the top-up facility. The top-up facility allows you to increase the amount of investment you can make as part of your ULIP plan.This is typically helpful when you get salary hike or when you receive windfalls like bonus and refunds.
But Remember:
Often, it may seem like you have enough time to reach your goals. However, unforeseen events such as a critical illness, partial or total disability, fatal accident can completely ruin your plan. Hence, in times of need,you should have an emergency corpus ready to turn to. This would ensure that you do not hit speed-breakers on the path to achieving your goals.
Therefore, opt for these insurance covers:
• Health insurance- for financially covering you in case of a medical emergency
• Life insurance- which would cover your loved ones after your demise, be it your spouse, parents or children
---
Concluding
We often make the mistake of not planning our investments according to our goals and just start to invest in sporadic fashion. However, when it comes to investing, be it ULIPs or any other investment option, goal-based investing adds direction to your financial plan.
When you are thinking of investing in ULIPs for your goals,remember there are different ULIP plans designed specifically for certain goals. So, research, make use of a ULIP calculator, know your premium and purchase the one that best suits your unique requirements.