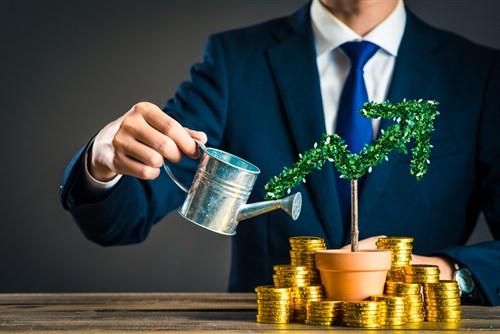 When Priyanka first bought a ULIP plan , she was excited about starting her investment journey. She had just gotten her first job and never tried her hand at investing before. In the beginning, she chose to invest in only simple, low-risk funds because she wanted steady returns. She was also not very confident about investing tactics in general. Now, with a few years into her ULIP policy, Priyanka has learnt more about the market and is willing to be more risky with her choices. So how can someone like Priyanka start seeing high returns on their ULIP investments immediately and not wait a few years like she did?
---
What is a ULIP?
ULIP stands for Unit Linked Insurance Plan. When an investor pays the premium amount for a ULIP plan, a part of it goes into insurance coverage and the rest is put into equity, mutual funds, bonds, and other investment opportunities. A ULIP policy holder also pays some transaction charges related to premium allocation, fund management, administration, and mortality. But newer plans eliminate these charges entirely.
ULIP plans have lock-in periods of usually five years. During this time, investors are encouraged to make their premium payments regularly and focus on cost-cutting measures in their lives. As these ULIP investments come with tax benefits like being tax deductible under the Income Tax Act 1961, they are popular products for young Indians in their 20s.
How to maximise returns on ULIP investment
While most people are sold on the general tax benefits of a ULIP policy, not many know how to maximise their returns. Depending on their risk appetite, an investor can make the following smart decisions to leverage their ULIP plan for high returns: understand market behaviour and economic forces, switch up investments, diversify portfolios, and invest according to life stage needs.
One of the main factors that impacts returns is investing in a range of high performing and stable assets. A diverse investment portfolio in a ULIP plan can withstand a fluctuating market and offset any loss in assets if there is a decline in the market. So policyholders are encouraged to pay attention to market forces and mix and match their ULIP investments between high-risk equity and low-risk debt funds. Equity funds are known for their high returns and debt funds are considered more steady. Future Generali offers flexible ULIP policies where customers are allowed to change investments between equity and debt funds up to 12 times a year with no additional charge.
People who can't constantly monitor the market should opt for a ULIP policy with a fund-management or premium redirection options that can make automatic changes in investment depending on instructions given by the policyholder. This way, an investor can still reap the benefits of high returns as a result of switching investments without manual effort.
Another way for investors to get high returns is to invest according to the unique needs of their specific life stage. This means that an investor should be open to the high risk and high return Future Generali Future Maximize Fund when they're younger. At later stages in life, when there are more family responsibilities, they can balance their ULIP policy with less risky debt funds.
Taking a long-term ULIP policy can also impact one's returns. A ULIP plan's lock-in period encourages the investor to make regular premium payments and focus on long-term wealth creation. These lock-in periods ensure that an investor stays in the market, rides out non-profitable phases in the market, if any, and comes out stronger on the other side. A long-term ULIP policy that has been active for at least 10 to 15 years sees the advantages of 12 to 15% compounding on returns.
Conclusion
The main factors that determine high returns in a ULIP plan are investment choices and life stage needs. Simply put: an investor should experiment with high-risk and high-return ULIP investments when they're younger and switch to low-risk and steady investments as grow older. The ideal investor also picks up valuable information on market forces along the way and is keen on diversifying their ULIP policy.
Future Generali Big Dreams Plan , a comprehensive Unit Linked Insurance Plan, that lets you create wealth while enjoying the benefits of an insurance plan at the same time.