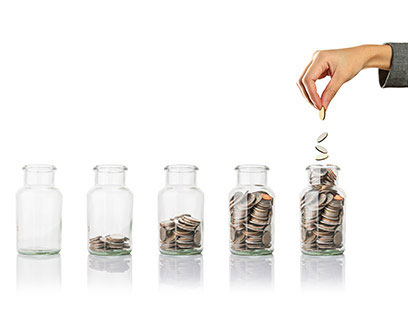 What does your wish list look like?
Do you wish to buy your own home?
Do you wish to take a luxury family vacation?
Do you wish to own a high-end car?
Your wishlist need not be a dream; it could be a near-future reality. One of the ways to materialise your wish list is to make a disciplined investment in a plan which helps you to accumulate wealth.
Consider Unit-Linked Insurance Plans (ULIPs). It is a smart investment option as it is an insurance plan that doubles up as an investment product. With this plan, one part of your money goes into a life cover for you and your family, and the remaining is invested in debt and equity instruments that earn returns over time.
Switches in ULIP – The flexibility to shift between funds

One reason why ULIPs are so popular is that they offer flexibility to the investor. In other words, you have the freedom to switch between different funds in order to maximise your returns.

When is the right time to switch?

When the going gets rough in the market, you can easily switch to another. But how do you figure out what time is correct? After all, it is tough to guess the next big trend in the stock market for both experts and regular investors alike.

Here are some of the key factors that will help you make a better decision as to when to switch:

When the going gets rough – Switch to tackle the volatility in the stock markets

When you sense that the markets are volatile and that it may pose a risk to your investments, it might be a wise move to exit at this point. Invest your money in safer avenues such as debt instruments. When the market has corrected itself, you can make the switch back to equities. But don't make the rookie mistake of investing at the peak of a market.

When the time is ripe – Reallocate when your plans are about to mature

Another good time to consider switching is at the time of maturity. Imagine you have made good returns on your investment and your plan is about to mature. It might be a good idea to reallocate your funds from equity. Move your money to safer options such as debt. Keep in mind that the stock market is unpredictable. You do not want to lose all your returns due to a sudden shock in the market. Besides, you may not have the time to recover the money at such a late point in time.

How do you make the switch? – Ways in which you can choose to switch

There are different ways in which you can make the switch:

Do it through your insurance company - One way is to fill out the switch form and submit the copy to your insurance company. Remember to furnish all the details. Following this, the company will transfer the specified amount to the fund you choose.
Do it yourself, online - You could also conduct the switching process by yourself. Most companies these days allow you to switch through their online portal. In this case, you will need to fill out all your details online.
Do it automatically through your fund manager - Whatever your reasons may be you could go in for automatic switching. In this option, a fund manager makes the switches on your behalf. He or she does so based on the market conditions and your investment goals.

Partial withdrawals in ULIP

ULIPS also provide policyholders with the flexibility to partially withdraw some money from his own accumulated Fund Value before the policy tenure ends. This feature comes in handy when you are in urgent need of funds.

However, you cannot withdraw the entire amount in such situations. This feature is available only after the 5-year lock-in period ends and is applicable to both the base policy as well as any top-ups. There are other conditions that are related to withdrawals which include:

No withdrawals from investment-linked pension plans.
Withdrawals from a plan that insures a minor can be made only after the child turns 18.
The maximum amount you can withdraw can't exceed 10-50% of the premiums paid (The limit varies with each policy. Therefore make sure to read the fine print of your policy for clarity.)

The last word

ULIPs offer a great combination of features and flexibility that other investment plans do not. Understanding the features such as switches and partial withdrawals can help you use investment products like ULIPs effectively. Optimally select the features that ULIP plans have to offer in order to maximise your returns before your policy matures, it is all about getting the timing right!