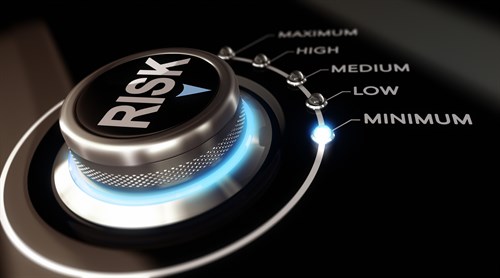 What are ULIPs?
A Unit-Linked Insurance Plan (ULIP) is an innovative, two-in-one product offering that provides you with an insurance cover as well as an investment opportunity. If you opt for a ULIP, part of the premium you pay will be utilised to provide you an insurance cover, while the rest will be invested in equity or debt instruments, or various combinations of the two. ULIPs typically have a five year lock-in period and are structured to be truly lucrative with a long term investment.
---
What are the benefits of investing in a ULIP plan?
One of the biggest advantages of a ULIP is that it's structured for goal-based planning. This means that you can systematically invest in a ULIP plan with the aim of fulfilling specific financial goals in your future -- this could be buying a house, starting a family, or even retirement. The five year lock-in period ensures investor discipline, where you must make regular premium payments to keep the policy active, thereby enabling you to systematically build your wealth for your financial goals.
As mentioned earlier, a ULIP plan will provide you with a dual benefit of insurance and investment. You will get at least ten times your annual premium as a life cover, while some plans may even offer up to 40 times, depending on your preferences and the policy you choose. This secures the financial future of your family and dependents in case you're no longer around.
For many investors, the most attractive part about a ULIP plan is that it provides market-linked returns through its investment option at relatively low risk as compared to purely investing in the equity market. Because this product is built for long-term investment, it can generate very lucrative returns for the investor over the years. However, equity-linked returns are also accompanied by market risks, and many retail investors with a low-risk appetite would be wary of this fact. Keeping this in mind, how does ULIP as a product fare for such investors?
Can you invest in a ULIP with a low-risk appetite?
Understandably, those who are risk-averse would be cautious before they invest their money in a product that generates returns through the equity market. However, it's important to understand that in the investment option of a ULIP plan, individuals can invest purely in debt funds as well, providing them the security they need.
ULIPs are also flexible and customisable products. As an investor, you have the option of deciding where and how your money is invested. Individuals with long time horizons and significant risk appetites may choose a diversified portfolio of only equity funds. Others may pick only debt funds to invest their money in. You will also have access to various combinations of debt and equity funds, depending on your preferences and how much exposure you are comfortable with. Typically, a ULIP plan will offer you a range of funds with varying degrees of risk to choose from -- there's something for every investor.
Not only that, ULIP plans give you the flexibility to switch between funds. This allows you to limit your exposure to equity funds during market downturns and put your money in safer debt instruments. Most providers will give you 4 free fund switches a year, while some will provide unlimited free switches. So even if, as a risk-averse individual, you started with investing in mostly debt funds and minimal investment in equity funds, you have the option to make your portfolio completely equity-free if you feel that markets are underperforming. Having said that, in the long run, maintaining a healthy debt-to-equity ratio in your portfolio is the best way to beat inflation and generate good returns while still taking only moderate risk.
Some ULIPs also provide an auto-mode for your investments. If you aren't well-versed with markets or don't have the time to track them, you can opt for an asset allocation fund or "wheel of life" portfolio strategy. In case of asset allocation funds, your policy provider's fund managers will track the markets and switch your investments between equity and debt, or various combinations of the two. In the case of the "wheel of life" strategy, your portfolio will gradually move to debt from equity as you go along, with automatic switches periodically.
So -- can you invest in a ULIP plan if you have a low-risk appetite? The answer is yes. ULIP plans work for investors willing to take varying degrees of risk, from low to high, given the various equity, debt and balanced funds they offer. However, do keep in mind that to generate lucrative returns over the long-term, a diversified portfolio with well-spread risk over equity and debt funds is a sound investment strategy -- you will not be able to make those kinds of returns purely through debt funds. If you think a ULIP plan is an appropriate product for your financial goals, consider the Future Generali Big Dreams Plan, available to you in just a few clicks. You can systematically invest as low as Rs 2,000 a month, and choose from 6 different funds of various risk exposure and combinations of equity and debt -- every kind of investor can take their pick!