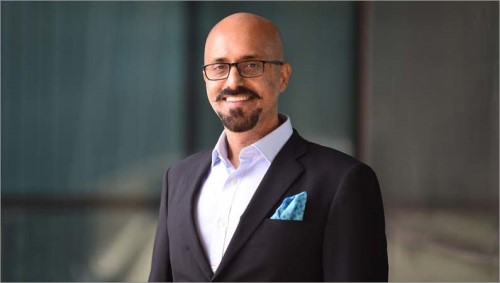 Originally published at : http://www.pitchonnet.com/blog/2020/06/17/brace-for-impact-pandemic-set-to-define-new-market-trends/
Rakesh Wadhwa, Chief Marketing and Customer Officer, Future Generali India Life Insurance Company says businesses must deliver on the assurance of 'Trust and Safety' to survive in the post-COVID-19 world
Over a billion people across the country have been confined to their homes. Routines have been disrupted. Work habits and even socialising norms have been completely upended. The continuing lockdown and need for social distancing will possibly change consumer behaviour permanently. Any credible solution seems a long way off and as people prefer to stay indoors, further impact shall be seen in consumption habits and spending patterns.  Business leaders and marketers are now required to brace for a different reality and take a hard look at their strategy going ahead.
What Are The Perceptions Amongst Customers?
In a recent survey that we conducted through Epiphany – a global market research firm, to study consumer perceptions in these times, nearly 50% of customers expect the situation to remain as bad or even worse in coming months. 80% of consumers have already experienced income loss due to the crisis & 92% estimate additional future losses. Further the survey enquired about customers' perceptions with respect to three aspects related to health i.e. physical, financial and mental. 40% of customers are worried about all three aspects and 22% are more worried about their physical and mental aspects of health in the current situation. The overall results of the survey suggest a rise in anxiety levels and concerns about the future, which will force them to alter their spending patterns and make different lifestyle choices going ahead.
How Is The Current Situation Driving Change In Consumer Behaviour?
A prolonged battle against Covid-19 will force significant changes in what, when and how we consume anything. Here are a few scenarios to consider:
1. Consumers Will Reduce Spending And Budgets: As customers see their earnings drop, they will scrutinize their purchases and cut expenditure especially on non-essential and discretionary items. They will also demand more value out of each spend in the form of discounts, freebies or associated services to feel good or less guilty about their purchase.
 
2. People Will Refrain From Going To Crowded Places: As social distancing will become the norm, it is hard to imagine shopping complexes, malls, movie theatres and restaurants bustling with weekend rush. This will also keep many customers away from attending big rush days of seasonal and stock clearance sale.
 
3. The 'Work From Home' Culture Will Pick Up: WFM policy will become a key requirement amongst employees looking for more flexibility and safety. Physical meetings will be replaced with e-meetings and as organisations gain comfort in doing virtual meetings from home, business travel may not see pre Covid-19 levels for the foreseeable future. This may warrant restructuring of workspaces and question the requirement for commercial spaces as organisations will look to reduce their fixed costs.
 
4. More People Will Converge To Online: More and more consumers are now forced to adopt technology to meet their daily requirements. India, for the first time saw higher number of internet users coming from Rural India.  Even the late adopters and fence-sitters will now embrace online, home pick-ups, deliveries, digital payments and OTT streaming services. Clearly, more aspects of daily life will continue to shift online and that will mean permanent loss of footfalls for many enterprises. So, for businesses that are not online or have limited online presence, this is a wake-up call, and a time to embrace technology and focus on eyeballs over footfalls.
 
5. Customers Will Transition To 'Phygital' From Physical: For products and services that rely heavily on face-to-face interaction such as – medical consultation, personal finance, investment and insurance, there will be a large scale drive to automate front end processes using data and technology as companies will look at ways to reduce contact frequencies. Consumers shall also give up their inhibitions and prefer DIY or Tele / Video services wherever possible. While a large part of acquisition process shall continue to be face-to-face, physical models will morph into 'Phygital' with the use of video conferencing and paper-less processing.
 
6. Trust Will Become A Key Driver Of Business Amidst Competition: With risk perceptions being so high, increasingly customers  will ask themselves – "Can I trust this brand?", "Can I believe what they are saying?", "Can I risk using their service?" etc. So, be it a taxi service, fashion retail outlet, restaurant delivery, neighbourhood mithaiwala, diagnostic centre or a financial service provider – every business will be put through this test of trust by the customers. Physical shopping experience will be hampered and fraught with worries of hygiene and safety requirements. This will warrant businesses to create an environment that makes customers comfortable and safe. Organisations will need to ensure they not only communicate their story properly but also demonstrate it through actions that inspire belief.
Clearly, customers' response to this pandemic will see a departure from past norms therefore organisations must keep a close watch on trends and a keen ear to the ground. They should be more agile and respond swiftly to capture their customers' imagination ahead of competition. Technology will not only be the 'invisible hand' enabling consumption but will also play a decisive role in raising competitiveness of businesses. There will be a strong need to provide an enhanced omni-channel experience to customers. All businesses irrespective of their size will need to deliver on the assurance of 'Trust and Safety' for their customers and employees, to survive and thrive in this continuing Covid-19 world.