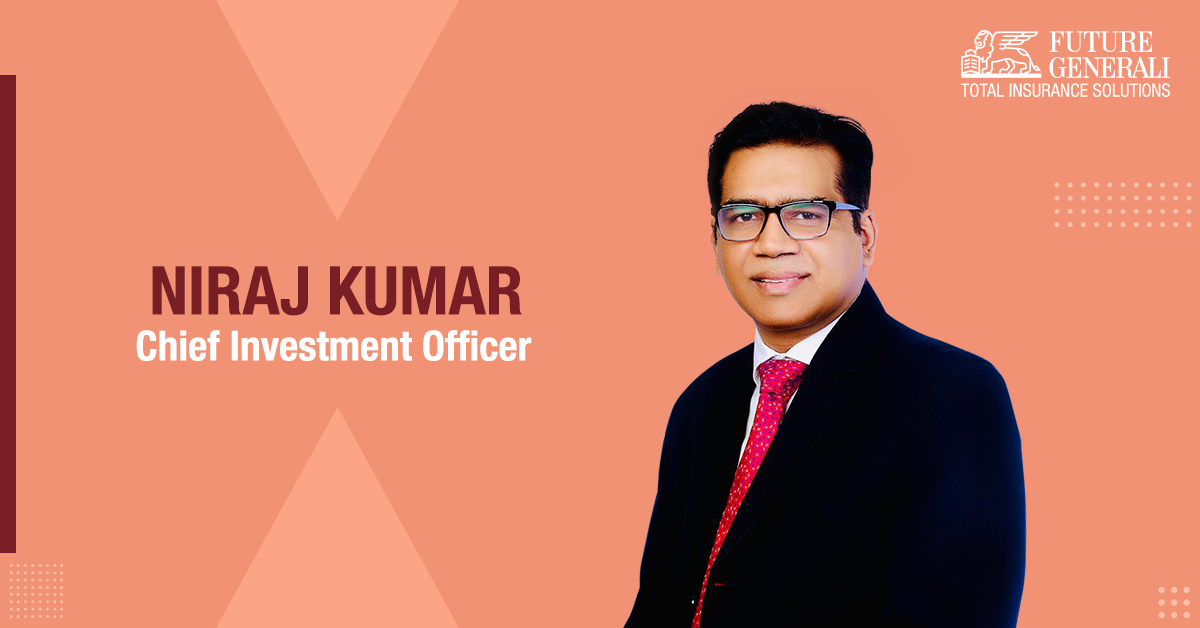 Originally published in: https://www.dsij.in/DSIJArticleDetail/ArtMID/10163/ArticleID/18417/In-interaction-with-Niraj-Kumar-Chief-Investment-Officer-Future-Generali-India-Life-Insurance-Co-Ltd
Despite the second wave of the corona virus resulting in localised lockdowns across the country and creating an economic setback for businesses, Niraj Kumar, Chief Investment Officer, Future Generali India Life Insurance Co. Ltd., is quite optimistic about the overall scenario.
How has the earnings' season been so far? What are the hits and misses this season?
The onset of the earnings' season has seen some encouraging trends with cyclical sectors such as large banks and financials, IT, cement, metals, etc. posting a strong show, while sectors such as automotive, consumer durables and FMCG have reported margin compression owing to elevated commodity prices, largely in line with expectations. The major disappointment so far has stemmed from the small and mid-sized financials, which adds credence to our stance that large financials with well-capitalized balance-sheet and strong franchisee will continue to gain at the expense of small and mid-sized regional financials.
But the key silver lining in this season is that despite the situation being fluid due to the pandemic in the quarter and year ahead, there has been one consensus amongst most companies across sectors – that the impact of lockdown this year would be manageable and not as grave as last year. Most of the industries and the entire supply chain are far better equipped to handle the disruptions this time, thanks to the learnings from the lockdown in March 20.
What is your outlook on the markets for 2021? What are the key risks for markets in your view?
Clearly, against the backdrop of after having staged a heroic recovery in FY21 with markets delivering an astounding ~70 per cent returns in FY21, the markets are bound to take some breather and see consolidation in FY 2022. While the incumbent second wave situation is quite grim in India, we reckon the impact to be transient and will not derail the pace of economic recovery as the rampant vaccination process picks up and will be the key barometer for the economy and markets.
The markets at this juncture are witnessing bouts of volatility, as on one side they are posed with risks looming from the second wave and localised lockdowns, while on the flip side they are juxtaposed with excellent performance posted by corporates across sectors in the current earnings' season with the growth outlook not so bleak.
As testified in the first wave, we believe that the Indian economy will continue to be resilient in FY22, posting an economic rebound despite the short-term risks from the second wave. India is on the cusp of a virtuous economic growth cycle, which will culminate into stronger momentum of earnings' recovery and aid the markets to perform reasonably well. Thus we believe any corrections in the markets should be leveraged as an opportunity to buy and create long-term wealth.