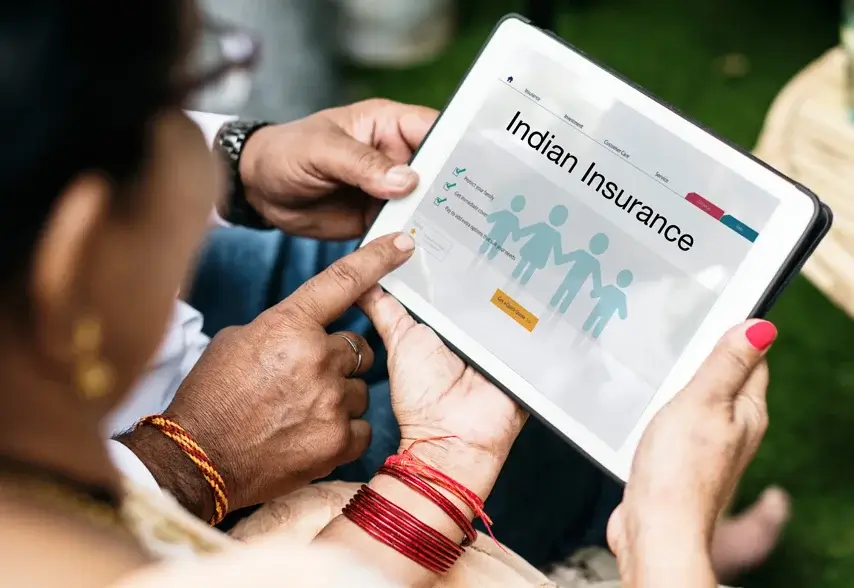 For people who purchase different types of insurance, finding out that following up on it is a tedious process can be quite disheartening. Insurance providers have been accused of taking years to settle claims. For insurance companies, this may mean losing out on valuable customers due to the nature of the competition. There are numerous hindrances and faulty decisions, starting from making people to buy life insurance online and providing support. The hindrances make insurance companies lose out on potential long-term customers.
While some insurance companies dealing with various types of insurance around have introduced several changes to the way they work, thanks to the ever-emerging tech and big data, there are still several that lack behind and the link between them is widening up. Such a big gap in a competitive market is worrisome for the market players.
Insurers spent nearly $187.3 billion on IT in 2016, which accounted for around 25 per cent of the whole financial spending. According to a survey by McKinsey [1], a global consulting firm, nine out of ten insurance companies came up with a conclusion that traditional legacy software and infrastructure were barriers in the digitisation process.
Understanding Data to Improvise on Existing Standards
For existing players in the industry, it is crucial that they look at the existing stands in the insurance market from around the world and learn from the conclusive results.
The seventh annual report laid out by the Federal Insurance Office (FIO) of the United States Department of the Treasury marked the United States as the world's largest single-country insurance market in 2017 with different types of life insurance, accounting for a 28 per cent market share of global direct premiums. With a market as big as that, several business practices have led to conclusive results that current Indian insurance companies can pick cues from.
Some of the main problems that the US insurance market currently needs to address revolve around three factors:
The complicated internal process of insurance companies
The insured not being satisfied with their service providers
Young minds not quite eager to join the insurance sector
These are some serious equations that the insurance industry as a whole needs to address with several types of insurance. According to a recent study by Morgan Stanley and BCG, about 60 % of insurance clients around the world weren't satisfied with their service providers whereas nearly 50 % of insurance clients thought of turning to newer models.
The Tool of Machine Learning and Automation
What takes time is paperwork — manual notifications, following up, arranging schedules, and such takes a lot of time. Moving to software that promotes automation and picks up on the repetitive nature of tasks in the insurance workflow can save valuable time and reduce the cost spent on the routing workflow. For example, Fukoku Mutual Fund Insurance replaced [2] 34 employees by AI and now looks forward to boosting productivity by 30 per cent, saving $1.25 million alone in the very first year.
With different types of life insurance, Machine Learning and Artificial Intelligence also reduce the risk of human error, thus reducing the time it takes for people to claim their insurance. Companies are also using AI to come up with innovative means to help ease up the process of claiming insurance. Agro insurance companies in the United States are using satellite images that help with the low-cost and efficient assessment of agricultural loss claims.
For dental insurance, companies are using state-of-the-art technology — companies like Bean are using smart toothbrushes to track how well their customers take care of their teeth. Based on the data gathered by the smart toothbrush, the company comes up with personalised insurance plans and claims to offer up to 25 per cent lower rates compared to its competitors in the market.
Every year, insurance agents spend thousands of tedious orders, chatting with the clients to resolve basic to complex queries. This time can otherwise by harvesting by employing chatbots that work on automated responses. They are integrated into the website as well as social networks such as Facebook and Twitter to help people buy insurance online.
Ontario-based Excalibur Insurance [3] has made use of AI bots to automate their interactions with clients. They are available throughout the clock on their website or Facebook. The system engages new clients, works with claim reports as well as service requests. Here, renewal notifications and features such as assigning tasks to specific agents can help a great deal.
Features such as live chat and online service support with different types of life insurance can help services communicate better with their clients. Future Generali has been an insurance rider for people to buy insurance online in this segment by providing several channels of communications to its customers. It has settled over 16 lakh insurance claims so far and is growing steadily and has come up with some satisfactory customer reviews. With a wide range of insurance options, such as lifestyle insurance, Future Generali is opening new doorways to the way insurance is looked at by people, protecting and ensuring things that people tend to cherish so much in their lives.