What is House Rent Allowance?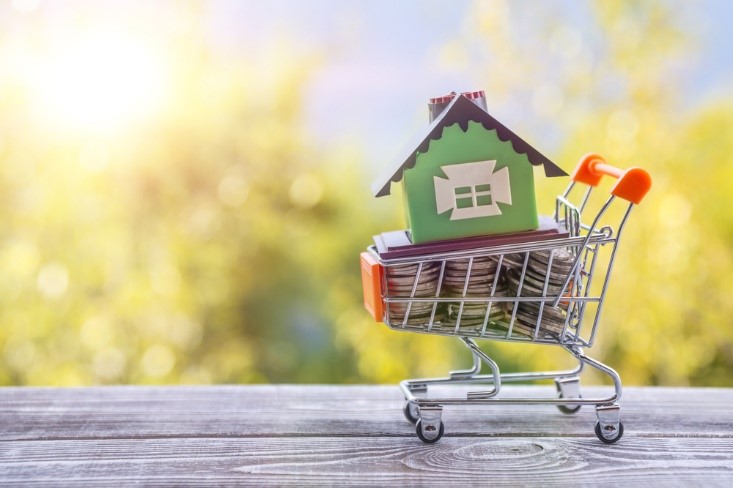 HRA, or House Rent Allowance, is an allowance paid by the employer to the employee as part of his salary. This allowance is paid to salaried employees to ease the burden of buying a house in the metropolitan or non-metropolitan area where their place of work is located.
Is HRA taxable?
The answer is both yes and no. Essentially, HRA is exempted under Section 10(13A) of the Income Tax Ac, 1961. However, the amount of exemption is determined to be a minimum of three amounts.
How is HRA exemption calculated?
HRA exemption is limited to the MINIMUM of the following three:-
● The actual HRA received during the year.
● Actual rent paid during the year in excess of 10% of the annual salary.
● 50% of the annual salary if the rental house is in a metro-politician city like Mumbai, Delhi, Chennai, and Kolkata.
OR
40% of annual salary if the rental house is in a non-metro-politician region.
● What does the term "salary" include?
● For the purpose of calculating HRA exemption for the salaried employees, the term salary includes the following elements:
Basic Salary
Dearness Allowance (DA) forming part of retirement benefits
Commission received as a percentage of turnover
Illustration:
Let's take an example for better understanding of the HRA calculation for employees. Mr. Rakesh Shah resides in Mumbai in a rented house and is paying a rent of ₹ 12,000 per month. This is what his pay slip looks like:
| | | | |
| --- | --- | --- | --- |
| Earnings | Amt | Deductions | Amt |
| Basic Salary | 50,000 | PF | 2000 |
| HRA | 14,000 | Professional Tax | 200 |
| Conveyance | 3,000 |   |   |
| Special Allowance | 2,000 |   |   |
| Medical expenses | 1,250 |   |   |
| LTA | 5,000 |   |   |
| Total Earnings | 75,250 |   |   |
Now let us see what is Mr. Rakesh's HRA that is exempt from Income Tax, we have the following information:
● His Basic Salary is ₹ 50,000 per month, which will be considered since there is no commission or Dearness Allowance (DA)
● HRA provided by the company is ₹ 14,000 per month
● 10% of the Annual Basic Salary comes to ₹ 60,000
● Now, let's calculate the same in the following three scenarios:
● Amount received as HRA from employer = ₹ 14,000 X 12 (months) = ₹ 168,000
● Actual rent paid less 10% of basic = (₹ 12,000 X 12) – ₹ 60,000 = ₹ 84,000
● 50% of basic salary since he lives in a metro = ₹ 300,000
Hence, based on the above calculation, it is evident that the HRA amount, which will be exempt from tax for Mr. Rakesh, will be ₹ 84,000 as that comes to be the least of the three amounts in the scenarios stated above.
 
Frequently Asked Questions
While the provisions of Section 10(13A) are clear but still some of you might have certain questions where the extent of HRA exemption may seem unclear. Here are some such FAQs answered for you.
1.Is HRA exempt if I am residing in my own house?
Ans:If you live in your own house and have no rental expenditure, you're not eligible to claim HRA exemption under this section.
2.What if I own a house in one city but am residing in a rental house elsewhere?
Ans:In case you own a house in one city, but reside in a rental house elsewhere because of your job location, you're eligible to claim exemption of house rent allowance as explained above.
3.Can I claim both HRA exemption and home loan exemption?
Ans:Yes. If you own a house property for which you've availed a home loan, and you stay in a rental house elsewhere, you can claim exemptions on the home loan's principal amt as well as on the HRA earned, if you are able to furnish sufficient proof(s) for the same.
4.What happens if my employer does not pay me any HRA?
Ans:Salaried employees who reside in a rental house but don't receive HRA from their employer cannot claim HRA exemption under Section 10(13A). However, there is an option offered under Section 80GG of the Income Tax Act, 1961.
5.Will my HRA vary if I shift from a normal city to a metropolitan city?
Ans:Yes. HRA is dependent upon the city in which you stay. Shifting from a non-metro-politician city to a metro-politician would change your HRA from 40% to 50% of your Basic Salary.
6.What are the documents required to claim HRA Exemption?
Ans:Documents like PAN card of landlord, Rent receipt and photocopy of the rent agreement (if required), etc. are required to claim HRA exemption.
7.What happens if the city of residence and that of work is different?
Ans:In such a case, place of residence will be considered for HRA calculation and not place of work.
8.Can both working spouses claim HRA tax benefits separately?
Ans:Yes, if both of them are paying rent to the landlord and both can furnish separate receipts. However, there should not be duplication which might lead the income tax department to deduct twice the tax from landlord's income from property.
9.How can I avail exemption under Section 80GG?
Ans:Under this section, self-employed people and salaried employees who aren't paid HRA can claim a minimum of the following as deductions:
● ₹ 5,000 per month
● Total Rent Paid minus 10% of Basic Salary
● 25% of the Adjusted Gross Total Income.
10.How to claim HRA if not mentioned in Form-16?
Ans:If HRA is not mentioned in Form-16 it means your employer has not provided a separate component of HRA. HRA under Section 10(13A) can be claimed when a separate component towards HRA is given by the employer. In absence of it, you can claim for rent paid under Section 80GG.
11.Can I claim both tax exemption u/s 80GG and HRA?
Ans:No, individuals paying rent but do not receive house rent allowance are allowed to claim deduction under Section 80GG. Also, the individual, spouse or children should not own a house property in the place of employment for claiming this deduction.
The tax exemption of house rent allowance is not available in case you choose the New tax regime. from FY 2020-21 (AY 2021-22).
References:
1.https://image.shutterstock.com/image-photo/fund-investment-saving-money-concept-600w-1887224077.jpg
2.https://www.coverfox.com/personal-finance/tax/hra-house-rent-allowance/
3.https://www.bankbazaar.com/tax/house-rent-allowance.html
4.https://cleartax.in/s/hra-house-rent-allowance
---
Compliance Code - ARN: ADVT/Comp/2021-22/December/333