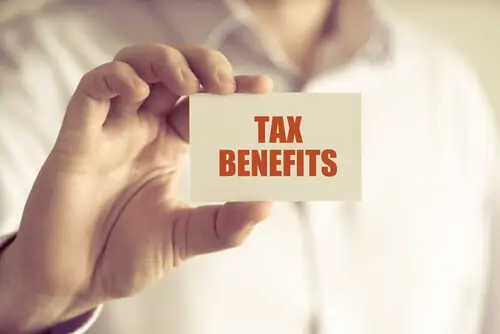 As Neil embarked upon his professional career, he was learning a lot of new concepts that had been previously unknown to him. Aside from the technical knowledge he was picking up from his senior colleagues, he was also learning about different ways to save taxes. While he had always heard his parents talk about paying premiums on their insurance policy, he had so far been unaware of the different types of insurance plans that were available in the market. The more he explored, the more he learned about the best avenues to invest in, why health insurance is a must and about health insurance tax benefits that would be advantageous for him.
Different types of insurance plans are available, tailored to suit the insured person's individual requirements. Opting for a health insurance ensures coverage during an illness, and even covers the cost of medication and hospitalisation. While tax benefits associated with cancer insurance is similar to health insurance tax benefits, it also provides more benefits that are specifically targeted towards providing terminal illness cover such as of the kind required by cancer patients.
Opting for a cancer insurance plan allows for tax deductions of up to Rs. 25,000 under Section 80D of the Income Tax Act, 1961. Senior citizens may even receive a higher tax benefit amount, depending upon the insurer. There are several other benefits associated with purchasing a cancer insurance policy. Read on to learn what they are.
---
Rising Prevalence of Cancer:
According to the Indian Council of Medical Research, around 2.25 million people in the country are living with cancer while more than 11 lakh people are diagnosed with cancer every year. This rising prevalence of cancer demonstrates that more and more people are becoming susceptible to the disease with each passing day, and it is essential to ensure protection against it. Any kind of terminal illness cover provides guaranteed protection to the insured and ensures that their financial resources are not depleted in times of need.
High Costs of Treatment:
In case of cancer, treatment costs are consistently rising. The diagnosis of the disease itself is expensive, especially if the patient or their family seeks second or third opinions. Additionally, the cost of treatment methods such as chemotherapy or even surgery tend to escalate expenses. At such times, a cancer insurance policy is very useful, especially if it provides coverage against costs incurred from the time of diagnosis. Several types of insurance plans, including terminal illness cover and cancer insurance, also allow waiver of payment of premiums for a certain period of time post-treatment and during recovery. This is especially helpful for cancer patients, because they might not be able to afford the payment of premiums right after their cancer treatment.
Additional Expenses Associated with Cancer:
Cancer is a debilitating disease, which requires intensive treatment and care for the patient to get better. When a person gets treated for cancer, aside from medication bills and hospital expenses, there is a need for post-operative care which may prove expensive. Many people might choose to have a nurse at home, which could turn out to be quite expensive. Cancer insurance policies provide coverage for these miscellaneous expenses as well.
Income Benefits:
When a person is diagnosed and then treated for cancer, they may be unable to return to work until quite some time. Some cancer insurance policies provide the insured with a guaranteed stream of income until the time they are able to return to work. This ensures that the insured and their family have access to financial resources that would prove useful, especially in times such as these.
While there are different types of insurance plans, including terminal illness cover, available from a multitude of insurers in the market today; it is best to have a dedicated cancer insurance policy. The Future Generali Cancer Protect Plan offers a host of benefits, depending on the stage at which cancer has been diagnosed. For instance, if cancer is diagnosed at a minor stage, the insured receives 25% of their Sum Assured and a waiver of premiums for the next three years. If cancer is diagnosed at a major stage, the insured can receive their entire lumpsum Sum Assured and also be eligible to receive a regular income of 2% of their Sum Assured amount per month for a period of 60 months. Health insurance tax benefits, and even those associated with cancer insurance policies, are a great reason to invest in these terminal illness covers.