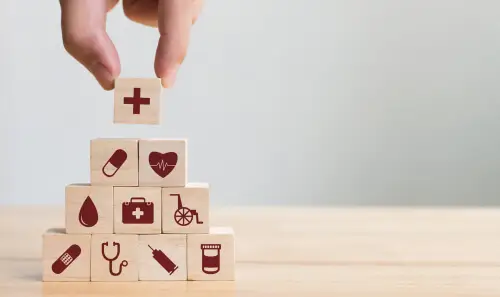 When Tarun's mother was diagnosed with breast cancer, his world came crashing down. He was confident that his decision to take a health insurance for her was a wise one and would come in handy now. However, at the time of payment of his mother's dues, he got a shock. The hospital informed him that his insurance does not provide for a condition such as cancer. Tarun was taken aback. He wondered if cancer insurance was available and if yes, how does it work?
Cancer is fast emerging as the second biggest cause of death after heart disease in India. 2018 alone saw close to 8 lakh cancer deaths with up to 12 lakh new cases registered every year. While one woman dies every 8 minutes due to cervical cancer, for every two women diagnosed with breast cancer , one dies of it. These statistics have elevated the status of cancer from a genetic disease to a condition triggered by lifestyle and environmental risk factors.
The unpredictability of the disease is such that it can strike unannounced leaving you to cope with its financial aftermath. With surgery alone costing in lakhs, charges for chemotherapy, radiation and expensive medicines could exhaust your lifelong savings in a matter of few years. A regular health insurance plan or a critical illness plan may not cover a condition such as cancer comprehensively. This may leave you with extra expenses to pay.
This is why buying a cancer insurance plan over and above your health insurance plan is a good idea. It offers you financial protection during all stages of cancer and lets you live your life worry free. Cancer insurance covers you right from the time of diagnosis of the condition, be it in the minor or major stage.
---
Under the lump sum cover option, if a cancer is diagnosed in the minor stage, you receive 25 percent of the sum assured instantly along with a waiver on premiums for the next three years or till the end of the policy term(whichever is earlier).
For cancer diagnosed in the major stage, the entire sum assured is given, under the cancer insurance plan to help you manage your treatment and other costs. However, if you opt for a lump sum cover with income benefit option, you not only get the entire cover amount, but also 2 percent of the cover amount on a monthly basis upto a specified period (depends on the plan) if diagnosed with a major stage cancer.
Cancer can strike back too. No need to worry because cancer insurance plan prepares you to deal with it too. If you are diagnosed with a major stage cancer later in life after having already suffered a minor stage cancer, you will have availed the benefits as above. However, you won't be left financially stranded.
Cancer insurance can be bought by anyone who is 18 to 65 years of age, and obviously not having cancer while buying the policy. You can also buy it for a minor aged between one to 17 years of age. Coverage is provided till the age of 80 and you can choose policy terms starting from 5 years for single premium payment and 10 years onwards in case of annual or monthly payment. While minor lives are assured for 10 lakhs, adults can choose a cover equal to or above this depending on their requirements.
For Future Generali Cancer Protect Plan whole process can be easily done online. All you need to do is choose your sum assured and your premium payment option. Then choose the kind of coverage payout option that suits you- lumpsum or income benefit.