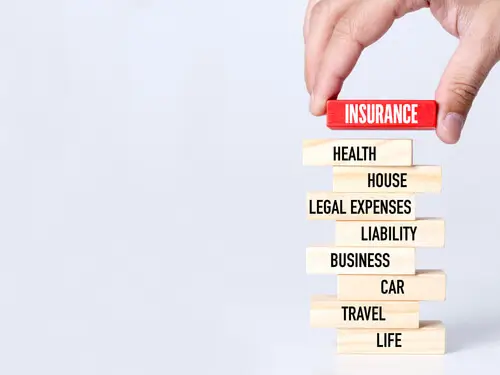 As per India's latest life table data for the period 2013-17, the life expectancy rates at selected ages reveal an interesting surge as shown in the following table:
Expectation of Life at Selected Ages in India,2013-17
Age (in years)
Expectations of Life (in years)
0
69
1
70.8
5
67.3
10
62.5
20
53
30
43.6
40
34.5
50
25.8
60
18.1
70
11.5
Keeping aside the male/female difference, recent figures shown in the table indicate that roughly, the life expectancy at birth in India, which is pegged at 69 years, steadily peaks to an unprecedented 81.5 years at the age 70- quite an impressive number when compared with the 85 years of life expectancy for a 70-year US citizen. So, why has life expectancy increased in India? It can be attributed to many obvious reasons – clean potable water, improved sanitation, sewage treatment, control of epidemics such as cholera, malaria, smallpox, tuberculosis, and access to better health care facilities.
How does improved life expectancy affect insurance planning?
| Age Group | Insurance Planning |
| --- | --- |
| 20s | Term policy with a large cover of 20 times the annual income |
| 30s | Buy a basic health cover with a sum assured of at least Rs. 10 lakhs and Invest in ULIP Policies for long-term goal fulfilment |
| 40s | Buy a separate critical illness insurance cover with a large cover and longer tenure |
| 50s | Opt for a retirement savings ULIP |
| 60s & 70s | Purchase or renew a critical illness insurance plan |
The increase in life expectancy rates triggers an inevitable change in the way insurance planning has been traditionally mapped by both individuals and insurance companies. For decades, Indians have stressed upon the importance of insurance as a financial safeguard for the insured's family in the event of his death. This was understandably so, owing to lower life expectancy rates back then. In today's times, increased incomes, and better health care facilities call for a rewriting of conventional insurance planning rules, with a larger focus on compensating life needs over an uncertain death occurrence. In the light of increased life expectancy, here are a few pointers to overhaul one's insurance planning depending on their age bracket:
20s
Conventional Notion: It is too early to get insured
Rule to Follow: Opt for a life insurance policy, preferably a large term policy cover 20 times the annual income.
20s is the age group when most people begin to earn and would want to spend and have a free run. Getting insured might seem too early in their 20s, since there are no dependents as yet. The fact is that it is never too soon to get insured and buying a life insurance cover in 20s shall be cheaper with lower premium rates. It gives an insured the leeway to experiment with higher risk forms of investment. In 20s, it is recommended to buy a term insurance cover 20 times the annual income since incomes rise faster in initial years and increasing the life in future might be costlier. Starting a retirement plan in 20s too inculcates the savings habit for years to come.
30s
Conventional Notion: A health cover of upto Rs. 5 lakhs are adequate
Rule to Follow: Opt for an adequate health cover of at least Rs. 10 lakhs to cover a family's medical needs.
For individuals in 30s, catering to family's needs and their financial security becomes a priority. It is an ideal age to get insured since the financial obligations are relatively fewer than those in subsequent ages. Investment plans such as ULIPs shall help fulfil long-term financial goals such as children's education and marriage, retirement etc. Although life expectancy rates have been on the rise, sedentary lifestyles and unhealthy eating habits, and acute workplace stress have also found their way into people's lives like never before. This highlights a greater need for a regular health insurance plan or a family floater plan with an adequate sum assured of at least Rs. 10 lakhs of to be financially prepared during medical exigencies. Considering that the health care inflation in India is pegged at 15 percent, health insurance cover needs to be even higher for individuals dwelling in the metros.
40s
Conventional Notion: A regular health insurance plan is adequate to meet any medical emergencies
Rule to Follow: An exclusive critical illness insurance plan must be bought
40s are the age when even the most reluctant people are drawn towards the idea of getting insured, and consequently, they comprise the largest percentage of life insured. Individuals in 40s are stuck amidst a sea of responsibilities ranging from children's education to ageing parents' medical needs. This is also the age group when individuals at a higher risk of being affected by lifestyle ailments and critical illnesses. As per a recent report by GOQii titled India Fit Report 2019, lifestyle diseases are on the rise among Indians under the age of 45. At this crucial juncture, the last thing one would want is to spend their savings on critical health emergencies. Buying a critical illness insurance plan with an adequate sum assured of at least Rs. 20 lakhs and longer tenure of 20-30 years helps an individual to meet any medical treatment costs, in case of critical or lethal illnesses such as cancer, tumour, renal or liver failure, etc.
50s
Conventional Notion: There is no need for life insurance in 50s since financial responsibilities are fulfilled.
Rule to Follow: Opt for a retirement savings ULIP to build a savings corpus.
As an individual enters his 50s, major responsibilities like children education would have been fulfilled, and one might not find it unnecessary to buy an insurance plan. However, it's best to opt for a retirement savings ULIP that can help build a hefty corpus before one retires. Purchasing a retirement savings ULIP not only accumulates a savings corpus but also financially protects an individual's family in case of his demise, by providing a death benefit that helps them pay for any outstanding loans.
Shifting Gears
'Health is Wealth' and staying in the pink of health is tantamount to a life well lived. Maintaining one's health in today's times is a wholesome process involving a proper fitness and diet regime, stress free and better mental health, and a comprehensive health insurance that provides financial cover to afford any medical emergencies. The increase in life expectancy rates and rising medical costs owing to modern healthcare facilities has undoubtedly tilted the emphasis on insurance from the category of life to health.
Online purchase of health insurance policies such as the Future Generali Heart and Health Insurance plan provides a holistic health cover against 59 critical illnesses and surgical treatments including heart and cancer related diseases. The plan is available online for purchase at special discounted rates and provides flexible protection options to choose from. Upon diagnosis of a critical illness, the plan ensures a fixed lump sum payout to the insured for undergoing treatment or surgical procedures. The plan has an inbuilt death benefit provision and the premiums paid towards the plan are eligible for tax benefit under sections 80C, 80D and 10(10D) of the Indian Income Tax Act.