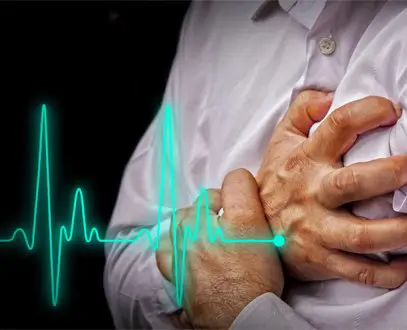 50% of heart attacks in Indians occur among people below the age of 50.[1]
25% of heart attacks in Indians occur among people below the age of 40.[1]
People living in cities and urban environments are three times more prone to heart attacks than those living in villages.[1]
Health is a precious asset, which we invariably take for granted. Based on the statistics by the Indian Heart Association, lifestyle diseases and critical illnesses such as cardiovascular diseases (CVDs) are posing to be a great risk to the health and life of people.
What is cardiovascular disease and who is at risk?
The diseases that affect the heart, as well as the blood vessels, are termed as cardiovascular diseases. Heart attack, stroke, heart failure, abnormal rhythm of the heart and heart valve problems are some of the common types of CVDs.
Over the past 20 years, the cases of CVDs chiefly heart attack and stroke cases have risen drastically due to increased alcohol consumption, obesity and raised blood pressure levels. [2]  These causes of cardiovascular disease are seen among both the urban and rural population.  The other cardiovascular disease risk factors include high cholesterol, smoking, diabetes, sedentary lifestyle and disproportionate weight to waist ratio in both males and females.
These days, age is not a bar for the occurrence of CVDs and a large number of Indians are either suffering from a heart disease or are at a risk of suffering from a heart disease. In fact,  If not treated well in time, the various cardiovascular risk factors can pose great damage to health, inhibit the normal day to day functioning of an individual and may even lead to death.
Combating the risks of cardiovascular diseases (CVDs)
A sedentary lifestyle is one of the main contributors of cardiovascular disease. It has become inevitable to make a change in your lifestyle in order to prevent critical illnesses. The main cardiovascular disease prevention method includes maintaining a healthy diet and ensuring adequate physical activity. No matter what your age is, you need to be conscious about maintaining a healthy lifestyle to keep CVDs at bay.
In addition to maintaining your physical health, it is also advisable to take care of your financial health. Dealing with critical illnesses and cardiovascular diseases can impair your financial future. Therefore, investing in an appropriate heart and health insurance plan can give you the required security, at the time of need. When investing in a heart and health insurance, make sure you consider the features and options to ensure you are covered based on your financial goals and healthcare needs.
Given the high percentage of Indians at the risk of heart disease, there is an urgent need to address the situation in a holistic manner. While you address the physical and mental implications of critical illnesses, investing in an appropriate heart and health insurance plan can help you be financially equipped to deal with CVDs and lifestyle diseases.