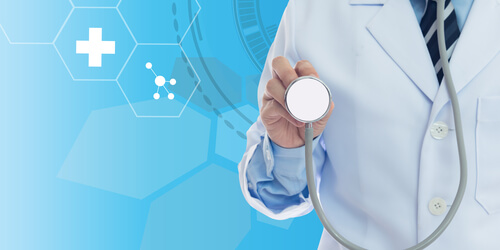 What Are Critical Illness Riders
Riders are an additional benefit on your term insurance which is over and above the basic insurance cover. They're either included in your insurance plan, or you have to opt for them. Similarly, critical illness riders are one of many add-on or supplemental riders a policyholder can opt to include in a health cover. Just like other riders, they extend the benefits of a standard health or life insurance policy to add flexibility when you create a customized insurance product. These riders ensure that a lump sum is paid to the insured in case of being diagnosed with a critical illness.
For example, most healthcare policies offer a sum of up to ₹ 5 Lakh, while the cost of treatment for ischemic stroke is more than ₹ 7 Lakh. In this situation, critical illness riders are there to save you as they provide you with the promised sum assured, depending on the stage of your illness. This way you have a corpus available with you. With these riders, you can focus on treatments and family support without worrying about paying off mounting expenses. The premium for critical illness riders depends on various factors such as the age of the insured, the number of diseases covered, medical history and insurance amount.
It was a sunny day and Namit, like always, was busy at his desk in his Mumbai office. His software firm, launched three years ago, had earned decent market traction in the recent past and he was all geared up to meet a group of high-end developer. As he walked out of his office, he felt slightly dizzy and fainted thereafter. When hospitalized, it was found that he suffered an ischemic stroke. He was covered under a healthcare policy but the cost of treatment was much more than the sum assured. Moreover, he did not have a critical illness rider to aid him at this difficult moment.
Whatever happened with Namit can also trouble us because disasters always strike us out of the blue and without notifications. He found himself with a crippling amount of medical debt, and no way out of the mess. That said, the prevalence of heart disease and stroke has increased by over 50 % from the past decade to the current. Heart disease contributed 17.8 % of total deaths and stroke 7.1 %. During any unfortunate event when you are affected by a critical illness, anytime in the future, critical illness riders ensure that you stay financially secure.
Illness Covered Under Critical Illness Riders
The illnesses covered under these riders and the premiums may vary across insurers. You get protection against major critical illnesses, such as cancer, coronary artery bypass grafting (CABG), heart attack, stroke, organ failure and others. Thus, a critical illness rider can be an excellent complement to your primary health insurance policy. Some insurers also offer special women critical illness riders.
Benefits of Critical Illness Riders
Act as income replacement: Critical illness rider in a healthcare or term plan offers you additional benefits and provides coverage against life-threatening diseases. While your health insurance may only cover the medical treatment, a critical illness plan will help you sail through the tough times. It can pay for costs not covered by your health insurance. Financial assistance availed in such a rider can be used to cover costs of medicines, doctor visits, day-to-day expenditure and non-medical expenses related to the illness, including transportation and child care.
Protect against life-threatening diseases and disorders: Critical illnesses such as diabetes, cancer, and heart disease are increasingly affecting all of us, including young adults. They account for more than 50 % of total deaths in India. Therefore, it is important for us to be prepared in advance to tackle any unfortunate event in the future. Since a critical Illness rider pays you a lump sum on diagnosis, it ensures you avail the best treatment available without worrying about the expenses.
Premium Remains Same: If you purchase a healthcare or term policy which includes a critical illness rider, the premium remains the same throughout the duration of the plan. The premium does not increase even if you're diagnosed with a life-threatening disease. Moreover, insurance providers may also waive off future premiums if one is permanently disabled.
Double Tax Benefit: With a critical illness rider, the insured can save on taxes as the premium paid is eligible for tax deduction under Section 80C and 80D of the Income Tax act. The overall limit of deduction under both the sections is, however, limited to ₹ 1.5 lakh and ₹25,000 respectively.
To sum up, critical illness strikes unexpectedly, resulting in a sudden financial burden for the family. It not only affects the person physically and emotionally but can wipe out your lifetime savings. Therefore, it's always wise opting for a critical illness cover which saves you from all that trauma.