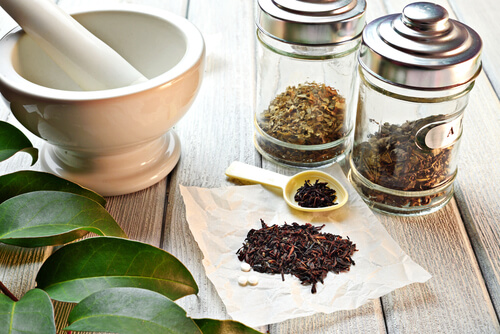 Many patients admit a lack of faith in modern medical treatment procedures, especially with cancer treatment, often after multiple relapses of their loved ones to the disease.
Shweta's mother contracted cancer while Shweta was still in the third year of engineering. Her mother's cancer was detected in her tongue, and doctors recommended surgery to prevent the spread of cancerous cells. However, Shweta, who had recently heard stories of cancer patients dying after surgery, was sceptical about whether surgery and the radiation treatment thereafter would effectively cure her mother. She was keen that the family explore alternative "natural" remedies that she thought would be more effective in fighting her mother's illness.
When doctors enquired into whether the cost was the reason Shweta wished to avoid surgery for her mother, they learnt that money was not a concern for the family at all. Shweta's mother had, after browsing through several types of insurance policies, opted for a cancer insurance policy. As a result, upon being diagnosed with cancer, the treatment costs were automatically paid for by the policy.
Read on to learn about the different types of alternative therapies that are increasingly gaining popularity among cancer patients.
Acupuncture:
Acupuncture is seeing popularity in the complementary treatment circles, which involves the treatment of cancer by modern medical practices along with alternative treatments. Acupuncture, which is supposed to help relieve nausea caused by chemotherapy, involves a licensed practitioner inserting tiny needles into the patient's skin at precise points.

Hypnosis:
Hypnosis refers to a deep state of concentration, which is achieved through guidance by a therapist. Hypnosis is attempted by patients who are looking to relieve their pain and reducing stress. It might be helpful for patients experiencing anxiety or stress owing to the disease.

Music Therapy:
Music therapy is often recommended for cancer patients looking for alternative methods of cancer treatment. Music therapy involves patients listening to music, playing instruments or even singing songs and writing lyrics. A trained therapist can ably guide the patient through a music therapy session, and help relieve pain, anxiety and stress.

Tai Chi:
A form of exercise that involves gentle movements and deep breathing techniques, tai chi can help relieve stress. Since tai chi requires only slight physical strength with enough innovation within the exercises themselves for easy adaptation by patients, it is fast gaining popularity among cancer patients looking for "natural" remedies.

Herbal Medicines:
Practitioners of "natural" or "alternative" remedies may recommend patients to consider herbal medicines or a combination of several herbs to treat their cancer. For breast cancer, theories abound that herbs like Echinacea, garlic, turmeric, carotenoids, and green tea could be used to treat the disease effectively. Different practitioners may recommend different dosages or different combinations of these herbs to treat the disease effectively.

Relaxation Techniques:
Relaxation techniques advise patients to focus their attention on calming the mind and relaxing the muscles. Activities, including visualization exercises or progressive muscle relaxation, form a crucial portion of relaxation techniques and are regularly recommended to cancer patients.

Yoga:
Yoga has been acknowledged globally for the wonders it does for the human body. While there are several different types and poses of yoga, most of them revolve around stretching exercises with deep breathing techniques. Yoga is recommended as one of the best ways to manage stress levels among healthy individuals, but cancer patients are asked to be more cautious in practising yoga.
Many practitioners tout several natural remedies as the best way to treat cancer, and patients are increasingly being persuaded into trying these methods. Aside from those mentioned above, many chemical formulae are being marketed under the guise of "natural" remedies to cancer. However, studies have shown that these alternative treatments are far from helpful when it comes to the treatment of the insidious disease.
A study published by doctors of the Yale School of Medicine compared the survival rate of cancer patients who underwent only clinically recommended treatment and those who used complementary cancer treatments. The study found that patients who were more open to the idea of alternative treatments were more likely to refuse conventional treatment methods. This refusal to adopt medically recommended treatment procedures was associated with a higher risk of death as compared to those who did not utilize complementary treatment methodologies. Studies such as this suggest that while alternative remedies such as yoga or meditation may help ease certain symptoms associated with cancer treatment, including stress and anxiety, it is best not to rely on these methods alone.
Shweta was introduced to this and other studies through her mother's doctor, and was eventually convinced into opting for conventional treatment for her mother's betterment. However, her mother did opt to go to yoga classes to deal with her anxiety and to improve her health.