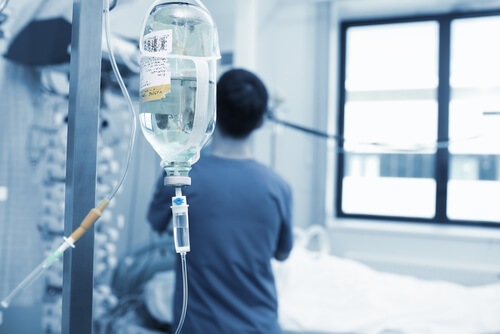 The general understanding most people have of life insurance is that it provides lump sums of money in cases of sudden death or diagnosis of ill health of the insured. This makes it necessary for people to opt for such riders because they offer not only lump sums to your family but also offers a range of options for enhanced protection in various areas.
Is health insurance enough?
Your general health insurance plan may not be able to cover the costs of a critical illness diagnosis. Critical illness riders and covers are one major option for this enhanced protection. They provide this protection to the policyholder in the form of cash payouts when they are diagnosed with any major illness such as cancer, heart attacks, or organ failures, to name a few. Getting diagnosed with a critical illness can dry up your finances sooner than you know, especially since it comes without any warning. This makes it critically important that policyholders add critical illness coverage to regular health insurance plans.
The first benefit policyholders get from a critical insurance benefit is an income replacement. In the case of a critical illness diagnosis covered by insurance companies, a policyholder gets a tax-free lump sum from the insurance company as a one-off payment. During recovery periods, this serves as needed cash flow alongside additional coverage of hospitalization and non-hospitalization bills.
Policyholders don't need to worry about premium payments as they remain the same even when you cash in the CI coverage. Many policies waive off future premium payments in cases of permanent disability due to the fact that the policyholder could have lost their stable sources of income and are unable to pay future premiums. Additionally, even when the maximum term of a certain policy is 30 years, coverage continues even after claiming the CI benefit.
Critical Insurance Riders - your go-to option
One major thing to keep in mind is your choice of plan for critical illness coverage, is to choose either a standalone plan or a rider policy based on your needs. Both offer different options in terms of flexibility and pricing. Critical illness plans can be bought as standalone policies and designed for special groups such as women to cover their distinct needs. They offer more flexibility in choosing the Sum Assured & larger cove₹This also makes them more costly, with options for higher Sum Assured. As riders adding to a health plan or term insurance, critical illness coverage is clubbed to provide wider coverage and it is beneficial in the case of the policyholder having a dependent family but lack flexibility in getting a higher Sum Assured. But they provide more coverage with regards to family members by providing maternity cover and family floater protection.
Critical illness riders are the best bet for policyholders and their families to fight against life-threatening diseases. They provide the larger coverage needed to take care of medical and day-to-day expenses of debilitating illnesses as well as expensive medical treatments and lump sum money during long recovery periods. To understand the financial costs, let's take the cancer drug Herceptin, which costs ₹75,000 to ₹1 lakh a vial and patients need between 6 to 17 vials to treat breast cancer. Similarly, Avastin costs anywhere between ₹25,000 to ₹50,000 a cycle and patients require 5 to 10 cycles per course. With mounting treatment costs going into several lakhs of rupees, cancer patients without critical illness coverage often abandon treatment and oncologists are riddled with stories of families destroyed from inabilities to meet these costs.
10 years ago, Shashank Kulkarni grappled with financial challenges from his father's cancer treatment when he received another blow by getting diagnosed himself with colorectal cancer in 2008. However, his ₹5 lakh group health insurance provided by his employer saved the day. The combined medical bills were approximately ₹ 10 lakh and they underwent treatment in different years so there was no breaching on the annual ₹5 lakh limit. But Kulkarni still had to dip into his savings to cover additional costs over ₹70,000. A survey by PolicyBazaar.com states that 4 out of 10 Indians buy medical coverage of ₹5 lakhs but Kulkarni's experiences show us that even that much is inadequate when you're fighting a critical illness. To make matters worse, the incidence of ailments and treatment costs have risen substantially in recent years and continue to rise.
To conclude, under most circumstances, the last suggestion would be that people go for insurance plans when they are younger and healthy. Age limits vary across companies and ideally, most policyholders obtaining plans at ages between 25 to 40 years old should be looking at coverage equivalent to 5-7 years of their annual income. For a prospective policyholder, starting off early by taking up a regular health insurance plan will always be the best way to afford premium payments well before any critical illness strikes later in age. Opt for longer plans to ensure protection for possible financially draining periods health-wise in the future.