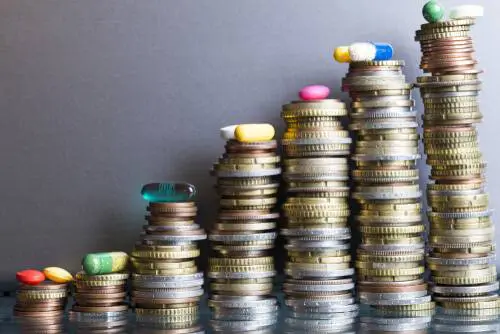 Priya would find some time every weekend to volunteer at a non-governmental organization that helped fund the treatment of cancer patients. Little did she know that the tragedy would soon strike closer to home. Next year, after a bout of sudden illness, she was diagnosed with breast cancer.
Life is very unpredictable, we can never be sure of what might happen next year, next month, or even the next day. And that unpredictability is unexpectedly the only predictable thing about life. Given this constant unpredictability, the least we can do is to equip ourselves to deal with any such adversity that may befall us in the future.
---
Priya had a health insurance plan of Rs 3.50 lakh. But it turned out to be insufficient in the treatment of her cancer as the cost of treating cancer is much higher. By the time Priya was diagnosed, the cancer had entered stage three and she had to have her surgery immediately followed by several rounds of radiation — costing her about Rs 7 lakh. Thankfully, her husband's company insurance came to her rescue, but he still had to shell out a little over Rs 1 lakh from his pocket to provide for her treatment and care.
Fortunately, she emerged victorious in her fight against cancer and is living her life fully now. Moreover, she has now realized how she had underestimated the need and importance of a good critical illness insurance plan. Today, she has a critical illness cover of Rs 15 lakh.
The number of cancer cases in India have risen 15.7% since 2012, according to the National Institute of Cancer Prevention and Research. Moreover, healthcare inflation in India is estimated to be nearly 15%.
Cost of treating critical illnesses is very high in the country though it is cheaper when compared with other countries in the west. That's why many patients often come to India for their cancer treatment given the medical advancement of our country vis-a-vis others in the region and less hefty bills. That said, affording the costly medical treatments is not every middle-class person's cup of tea. Advances in medical science have now made it possible to detect cancer and other critical illnesses early and defeat them. But again, better diagnostic infrastructure and progress also mean high costs. Many of the critical illnesses such as cancer, heart ailments and kidney transplant also require long-term, and at times lifelong, medication. A Rs 3.5 lakh health insurance plan like Priya's will just not suffice and is not a prudent choice when you want to secure yourself against any critical illness that might inflict itself on you in the future.
To safeguard your financial interests in the face of such unforeseen challenges, you need to strengthen your protection portfolio. You can do that by choosing a combination of policies that best suit your requirements and concerns. Given the unpredictability of life, you would need a critical illness insurance plan to cover all the expenses related to a range of critical diseases apart from the usual health insurance plan that would cover only the treatment costs.
Now, what's the most crucial difference between a regular health insurance plan and a critical illness insurance plan? Critical illness insurance plan helps you deal with your life after illness while you're trying to get back on your feet by covering for all the associated expenditure incurred during the course of your illness. A critical illness insurance plan, for instance, would help you with expenses like household and medical bill payments by offering you a lump sum benefit under which you receive a lump sum cash payment if diagnosed with one of the specified illnesses mentioned in your plan. For instance, critical illness insurance covers like the Future Generali Heart and Health Plan not only act as a shield against heart related conditions but also provides protection from upto 59 critical illnesses. It provides you with the reassuring and much-needed financial support to deal with long-term medical costs right from the diagnosis to hospitalisation in case of an emergency, treatment as well nursing post treatment.
Nearly 66% of the entire disease burden in India is borne by lifestyle diseases such as hypertension, cardiovascular ailments and cancer. However, only 11% of Indians today have any health insurance plan. This necessitates better financial literacy among the masses who can then make an informed choice. Today, we are lucky to live in an age where the survival rates in critical illnesses are steadily rising. It has assumed greater significance now to invest in a suitable critical illness insurance plan in order to be well prepared for any such adversity that the future might hold for us. Though you hope that you never have to use it, these critical illness insurance covers are something that one should take into account while investing for the safety and financial security of your future.