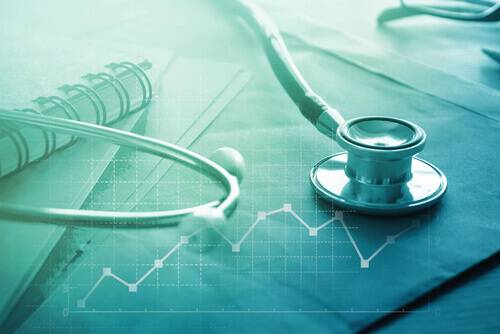 You may have come across ads on the internet that display messages that say "I will lose my child if he does not get a transplant in the next ten days". They are accompanied with images of a critically ill person and his or her heartbroken family members. These deeply moving pleas are usually a form of crowdfunded healthcare ie. raising funds online to pay for someone's medical expenses. Unfortunately, it is often the only option left for people who are in dire need of medical funds.
Sheetal's world was turned upside down when she found that her husband Vishal had suddenly suffered a heart attack and had slipped into a coma. He was the breadwinner of the family, and as the medical bills kept piling up over the next month, Sheetal realised she would not be able to afford his healthcare for too long. She and her two children were worried. Then, a friend suggested that they share her story on a crowdfunding platform to encourage people to help her raise funds.
Within a week, she had raised an amount that far succeeded the fundraising goal. People, who were mostly strangers, had heard her plight and had poured in financial support from all over the world. Sheetal was both touched and relieved at the support she received. Yet, a part of her still wondered what might have happened if she hadn't had this means of raising money for her desperate situation.
The Importance of Medical Crowdfunding
Stories like these can be commonly found on crowdfunding platforms all over the world. The largest of these platforms, GoFundMe, stated that a third of its fundraisers are related to crowdfunding medical bills[1]. Last year alone, they ran 2,50,000 medical campaigns and raised $650 million (4000 crore rupees) in donations for people suffering from critical illness.
The scenario is the same on India's leading crowdfunding platforms. While the platforms are designed to raise money for a variety of purposes, merely crowdfunding medical bills constitutes 80 to 90 percent of the funds that they raise in a year [2]. Several of these cases are individuals who hail from poor, underprivileged families and are struck by a severe critical illness. Others are individuals with issues related to their critical illness insurance that fails to provide them with adequate relief during a medical crisis.
There are government schemes like Ayushman Bharat, that promises health insurance worth 5 lakh to the more downtrodden sections of society. However, there are still individuals with serious medical conditions that either do not qualify for these schemes or have medical expenses that run up to a much larger number. These individuals in particular are greatly helped by the efforts of a crowdfunding campaign.
How does this help?
It is important to note that crowdfunding doesn't always raise enough to support the entire funds of the treatment. But it does help the individual or family in setting up a chain of financing from other sources as their message gets out in the world. In several cases, the hospital where the critically ill individual is being treated, chooses to participate in the campaign as well.
Most remarkably, in a country where people are regularly bombarded with fake messages and ads, it is incredible that medical crowdfunding has garnered such an impressive response. People are willing to set their suspicions aside and lend a hand to others in need. Particularly when it is a matter of a critical illness placing someone's life at stake.
However, this also forces us to wonder what more we could be doing to be prepared for a medical emergency in our lives. What leads us to rely on crowdfunding medical bills as a last resort? According to the National Health Accounts, 63% of our country's total health expenditure is Out of Pocket (OOP) expenditure[3]. This means that most individuals have to rely on their savings or income instead of having a trusted critical illness insurance to pay for their medical bills.
Unfortunately, this is a fairly common scenario when it comes to medical emergencies in India. In general, research has found that only 44% percent, that is, less than half of all Indians have any form of health insurance coverage, let alone for critical illnesses[4]. People tend to be discouraged by disincentives such as GST, but they ignore the larger implications of lacking coverage during unexpected medical events. Sheetal, for one, had learnt an extremely valuable lesson from her husband's brush with death. After her husband's speedy recovery, Sheetal wasted no time in choosing critical illness insurance, for her husband and herself, too. She did not want to leave something as crucial as their health and well-being up to chance.
Hence, while crowdfunded healthcare does an impressive job in helping certain individuals with their medical expenses, it is more beneficial to be prepared for such a crisis. Make sure to find a trusted service and avail a critical illness insurance that can offer you and your family the medical support you deserve.
A critical illness obviously is can be a nightmare physically but can also drain you financially. Being prepared is the least you can do. Opt for Future Generali Heart and Health Insurance Plan to cover yourself financially against 59 critical illnesses.