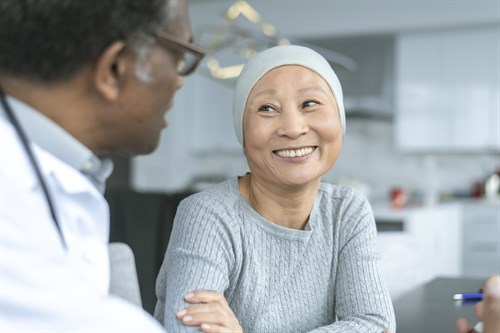 Raj was heartbroken to be diagnosed with cancer at the age of 40 years. His family's misery was doubled since he was the primary breadwinner and they were scared they might not be able to gather up funds to treat him. His wife, who knew he had been paying regular premiums on cancer insurance policies for both of them, was less worried regarding finances because she knew the policy would ensure a hassle-free treatment. However, she was soon shaken out of her complacence when she realized his cancer was covered under the list of exclusions within his policy.
Cancer insurance plans have manifold benefits including the option for availing lump sum payments straight from the diagnosis of cancer, regardless of the stage. However, it is essential to carefully read the insurance documents before actually signing up for the cancer insurance plan. This is because insurance policies usually have certain inclusions and exclusions which define the expenses that will be borne by the insurer, and the ones that will not. While insurers usually remain competitive by providing different kinds of benefits, most insurers do maintain the same inclusions and exclusions to their policies.
It is important to clearly understand the inclusions and exclusions within the cancer insurance policy that is being opted for. Finding out after diagnosis that the disease is covered under the list of exclusions to a cancer insurance policy causes great strain on the family and also financial resources. Some plans offer a Free Look Cancellation period of 15 days, which allows the potential policyholder to review the terms and conditions of the policy before signing up for it. This is the best time for a policyholder to raise the matter of inclusions and exclusions covered by the policy. Dissatisfaction and return of policy documents enables refund of the premium paid.
---
Read on below to read about the kinds of inclusions and exclusions usually included under a cancer insurance plan.
Common inclusions to cancer insurance plan:

1. Cover across the entire lifespan of the disease:

Right from the time of diagnosis, many insurers provide cover until the entire course of treatment is completed. In most cases, the policyholder receives a lump sum cover which provides fixed payouts right from the time of diagnosis. If cancer is diagnosed at a minor stage but a major stage cancer is diagnosed later, the policyholder may also be eligible for premiums to be waived off for the next three years or until the end of the policy term, whichever is earlier. This eases a lot of the financial burden, which is a relief, especially considering the escalating costs of oncological care.

2. Tax benefits:

Premiums paid towards the cancer insurance plan are usually eligible for tax benefit under the provisions of Section(s) 80D as applicable.

Common exclusions to cancer insurance plan:

1. Major cancers, Carcinoma-in-situ and early stage of cancer are not covered usually if they result directly or indirectly from sexually transmitted diseases, mainly HIV or AIDS. This is a common exclusion touted by most insurers offering cancer insurance plans.

2. If a policyholder has a congenital condition which led to cancer, they are usually also not provided benefits under the cancer insurance plan in most cases. This exclusion is regardless of whether the cancer diagnosed is at a minor or major stage.

3. A cancer whether diagnosed at a minor or major stage, or even Carcinoma-in-situ is not covered by cancer insurance plans if they are caused due to or contributed to by intoxication from alcohol or narcotics or any drugs that have not been prescribed by a registered medical practitioner.

4. Cancers, whether diagnosed in the major or minor stage or as Carcinoma-in-situ are considered an exclusion to cancer insurance plans if they are caused directly or indirectly due to contamination by nuclear, biological or chemical sources.
It is important for policyholders to be aware of the exclusions under the cancer insurance plan they opt for. Exclusions to a policy mean that these conditions are not covered under the insurance policy, and the policyholder ends up bearing the entire financial burden for their disease thereby destroying the whole purpose of opting for a cancer insurance plan in the first place. The Cancer Protect Plan provides policyholders with a 'Free Look Cancellation' period of 15 days or 30 days (if policy is purchased through Distant Marketing Mode) during which they can review their inclusions and exclusions, and cancel the policy if need be. This ensures that potential policyholders are fully aware of the benefits they will receive and can opt-out if they are unwilling to accept the exclusions.