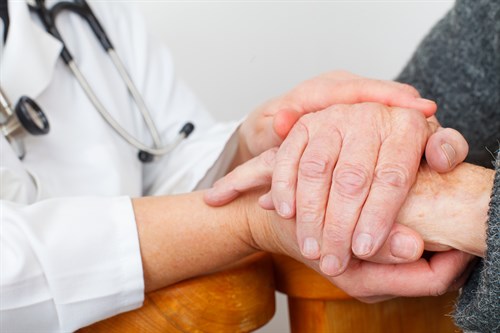 Rahul was like any other married young man, with a three-year-old son. He led a reasonably healthy life except for his one vice which involved partying with his college friends every weekend. The partying also involved heavy drinking and chain-smoking. A tradition that had continued since college, Rahul never once thought that this could lead to a fatal tragedy.
Upon his wife's urging, Rahul had obtained a cancer insurance plan for himself, his wife and their son. While they had no reason to believe it would come to use, they both thought it acted as an essential precautionary measure against the dreaded disease and the huge financial burden it brought in its wake.
One fine day, a few days after he turned 35, Rahul was diagnosed with minor stage tongue cancer. While the insurer took care of the expenses incurred in diagnosis and till the time his treatment was completed, Rahul had to begin paying premiums on his cancer insurance plan as soon as he returned to work as well. Seeing this, an older colleague Akshay was surprised. He informed Rahul that an insurer had waived off his mother's premium payments for three years after her treatment for minor stage stomach cancer had been completed. Rahul decided it was time to begin evaluating cancer insurance plans again and opt for a plan that offered him more benefits.
The insurance market is a competitive space, and insurers are pulling out all stops to ensure policyholders receive a lot more coverage than there was access to before. Several cancer insurance plans and even critical illness disease covers provide insurance plans to policyholders who smoke. This was unthought of several years ago, because smoking does tend to decrease the body's immunity, leaving people susceptible to more diseases than they would have been if they did not smoke. However, with the diverse options available today, it is essential for people looking for cancer insurance plans to properly evaluate the benefits offered by the cover. It is also important to go through the fine print and discover the exclusions to the cancer insurance plan as these may crop up later as a reason for the insurer to not pay for the claims incurred during treatment.
---
Read on to learn the three essential features that should be covered under any and every cancer insurance plan.
1. Premium waiver post diagnosis and treatment of cancer:
Diagnosis and treatment of cancer for even one person takes a mental and a financial toll on the rest of their family. While most insurers cover the full financial burden caused by the disease, many might expect the policyholder to start paying premiums as soon as they are better. This could prove difficult especially if the policyholder has lost their means of employment and needs to find new means of earning an income. For policyholders diagnosed with cancer in the major stage, it is especially difficult since the patient might not be able to return to regular employment for quite a while. Since most major insurers these days provide waivers on premium payments for a considerable amount of time after recovery, it is important to choose one with the longest waiver period. The waiver period might vary between one to three years, depending on the insurer and the other associated benefits of the cancer insurance plan.
2. Tax benefits:
Paying premiums can become a costly affair. However, their high cost can be lowered by applying for tax exemptions. In India, most insurers provide policyholders with benefits in the form of exemptions under Section 80D. It is important to note that tax laws do change from time to time. However, for policyholders opting for a cancer insurance plan, it is essential to evaluate the tax benefits they would receive on the payment of their premiums. Tax benefits go a long way in cutting costs and provide a huge advantage to policyholders.
3. Coverage across all stages of cancer:
A policyholder must check which stages of cancer are covered under the insurance while opting for a cancer insurance plan. While many insurers might cover only cancer detected at a minor stage, some others might provide coverage for only cancer detected at a major stage when treatment costs would be higher. However, a policyholder must insist on a cancer insurance plan that covers all stages of cancer, whether it is detected at a minor stage or a major stage. This will ensure uninterrupted coverage if a minor stage cancer worsens and becomes a major stage cancer.
These are three essential features that a cancer insurance plan must cover, in order to ensure uninterrupted coverage for a policyholder. With a plan like the Cancer Protect Plan, not only does the policyholder receive tax benefits, but they also receive coverage across all stages of cancer from diagnosis to treatment, regardless of whether cancer has been detected at a minor or major stage. Additionally, if the cancer is detected at a major stage, the Cancer Protect Plan provides a waiver of premium payments for the next three years or until the end of the policy term, whichever is earlier. Future Generali India Life Insurance also provides various other online plans including a critical illness plan covering 59 critical illnesses.