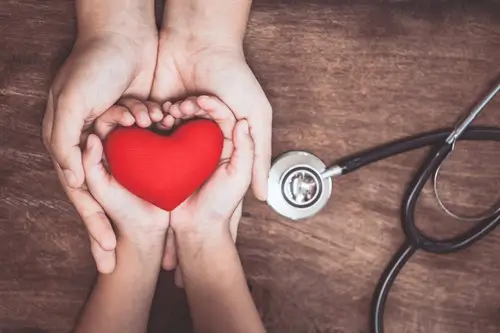 While everyone in Amit's family always had a health insurance policy in place, it was only after his father suffered a stroke that they realised that heart insurance was an entirely different scenario. The family ended up bearing all the expenses, since Amit's father had not been covered under a critical illness insurance policy. It caused a severe financial strain on the family's savings. Aside of the treatment procedures themselves, the family also had to provide post-operative care since they were unable to hire a certified nurse.
Around that time, Amit heard from his colleagues about heart insurance, which provides coverage against such kinds of diseases. He learnt about critical illness insurance policies, which provided coverage against diseases like cancer as well as for cardiovascular disorders. Heart insurance usually provides coverage for all kinds of expenses incurred during treatment for cardiac disease. A lump-sum payment is made by the insurer, which can be used to meet not only treatment costs but also expenditure incurred on travelling to a different location for treatment, and during post-operative care. It protects the policyholder and their family's financial resources immensely and allows the policyholder to seek the best treatment options available to them. In many cases, premium payments are also waived off for a certain period of time during which the policyholder recovers. Heart insurance covers different procedures such as angioplasty, stenting, heart transplant, etc.
---
Read on to learn more about the benefits of heart insurance.
1. Financial coverage:
The primary reason behind opting for heart insurance is obviously the financial relief it provides to the policyholder and their family. Heart or cardiac diseases can strike anybody, and many people shy away from seeking proper treatment owing to the expenses involved. With a heart insurance policy in place, it becomes much easier to seek and receive the best treatment since the insurance covers all major expenses. An insurer usually provides a lump sum payment at the time of diagnosis and treatment, and the policyholder's future premium payments can be waived off for the period of recovery.
2. Income Benefits:
With heart insurance, many insurers also offer an income benefit which ensures that the policyholder has a steady stream of income during the period of recovery when they might not be able to actively work. This is especially beneficial if the policyholder is also the primary breadwinner for the family. In the event of them not going to work due to the severity of their condition, an income is made payable to them each month by the insurer.
3. No Claim Bonus:
Many insurers offer a 'no claim bonus' in the event of claims not being raised for a period of time. These bonuses accumulate over time, making the policyholder eligible for a larger amount of coverage when the need arises.
4. Tax Exemption:
Tax exemption is available on the payment of premiums for a heart insurance policy, under section 80C, 80D and 10(10D). This is especially beneficial for salaried employees. You can read about the tax exemption on health insurance here.
5. Access to the best treatment:
Cardiac diseases cannot be taken lightly and require special care to ensure there are no relapses or permanent damage to the patient's health. However, seeking the best treatment for cardiac diseases can be extremely expensive, especially if the patient lives in an area that is situated a little far away from the treatment centre. This is where a heart insurance becomes extremely beneficial. Lump-sum payments are made to the policyholder, thereby allowing them to seek the best treatment options available to them. The heart insurance covers minor procedures including angioplasty, percutaneous heart valve surgery, surgery for cardiac arrhythmia, and carotid artery surgery.
6. Comprehensive coverage:
With heart insurance in place, a policyholder can seek treatment at all stages of the illness. Comprehensive coverage is provided by the insurer, and premium payments are also waived off for a certain period of time which gives the policyholder adequate time for recovery.
In today's fast-paced world, incidences of cardiac diseases are on the rise, making a heart insurance policy a requisite. It is best to opt for heart insurance at an early age since it provides the policyholder with a chance to build up their corpus which would prove useful if they do require coverage. The Heart and Health Insurance Plan, a health insurance plan by Future Generali provides a host of benefits, including an inbuilt death benefit with the policy, discounts on buying the insurance online and tax benefits. A person aged as young as 18 can easily avail heart insurance policy and begin shielding themselves from critical diseases like cardiac issues very early on.