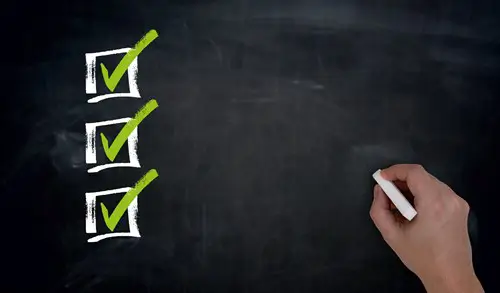 At 36, Subodh was doing well. He had risen from a sales executive in his 20s to becoming the Deputy General Manager with his hard work and talent. On the personal front, he was blessed with two cute kids and a doting wife. Life was blissful until the day when reports after a routine health check up and a series of visits to the doctor confirmed that he had cancer. He heaved a sigh of relief since he had already taken a cancer insurance plan earlier. However, a closer reading of the policy documents after a discussion with friends and colleagues revealed that his policy did not give him an advantage on a lot of fronts. Instead he would have to bear the financial costs in a lot of instances. Subodh was left confused and helpless. Had he done due research and assessed his needs properly, matching them with the plans in the market, he would be the policyholder of a plan with the benefits he desired.
An illness like Cancer can be an unwanted surprise that life springs upon us. Not only can it be mentally and physically exhausting, it can also take a toll on your finances with high costs of medicines, doctor visits, laboratory tests and biopsies. While you need to get together all your mental strength and courage to face the disease, opting for a cancer insurance plan is a decision you would thank yourself for in hindsight. Let us take a look at five points to consider before you actually sign your policy documents:
---
Coverage for all stages of cancer: Your cancer insurance plan should not leave you in the midst of illness. So make sure that not only does it provide benefits when you are detected with a cancer in minor stage, but also hand holds you if later your treatment costs skyrocket with diagnosis of major stage cancer. Any plan that only protects against either minor or major stage cancer will only increase your out of pocket costs in the future.
Premium waiver on diagnosis: As soon as you are detected with cancer, ideally your Cancer insurance plan should begin working. It should take care of any financial liabilities while at the same time also relieving you of paying future premiums for a specified period of time. Most policies in the market waive off premiums for a few years after diagnosis giving you time to recover. This can be a help if you have lost your job, are working part time or are a self starter. More so, in the event of a major stage cancer, even when you are employed, it can take you time to get back to work. This feature can come as a relief in such circumstances.
Read the exclusions carefully:It helps to be aware of what is not covered by your Cancer insurance plan as well. Any cancer that is a result of STDs such as HIV or AIDS as well as caused by excessive intake of alcohol, narcotics or any drugs not prescribed by a registered GP is out of coverage. Nor are those that occur due to contamination by nuclear, biological or chemical sources. Similarly, if you have a congenital predisposition to cancer, you won't get the benefits of a cancer insurance plan.
Flexibility: Your policy should give you a fair amount of choice whether it is in deciding the sum assured, premium payment or the frequency of premium pay out. Depending upon your convenience you can choose to pay your premium as a single amount or regularly for 10, 15 or 20 years. Coverage pay out can also be either paid to you as a lump sum or along with additional benefits as per your instructions in the Cancer insurance plan.
Grace period: Most policies would insist on paying your premium when it's due, imposing a penalty if you fail to do so. It helps to have a policy that gives you some leeway here by allowing a grace period from the premium due date to pay your missed premium. During this grace period, you will not only continue to be insured, but also receive the benefits. If a valid claim arises under the Cancer insurance plan during this time, before the payment of your premium, it will be honoured. A deduction of your premium will be made from the benefit payable to process the claim.
Future Generali's Cancer Protect Plan provides all the above advantages along with a host of other features offering protection against Cancer starting at just ₹3 per day. You can also avail tax deduction under Section 80D of the Income Tax act on the premiums paid. So choose a Cancer Insurance plan in tune with your requirements and secure your future.