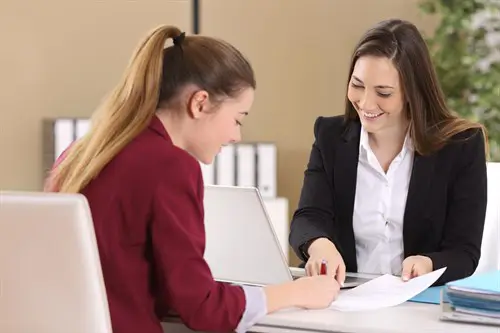 This new year would be a quiet one for Sheetal. After her elder sister was diagnosed with cancer last year, life has come to a standstill for her. She has little or no enthusiasm to celebrate. Regular visits to hospitals while watching her sister deal with her ongoing treatment, has left her questioning the uncertainty of life. Her elder sister was just 35. And she is 32 right now. What if something like this happens to her? What about her children? How would they cope? How would she deal with this sudden news? Does she have enough finances to handle the expenses such an illness brings with it? Has she saved enough?
We can never be totally prepared for life; however, we can be prepared at our best. A condition such as Cancer could strike unannounced to anyone, anytime. And one look at the statistics explains why. Around 2.25 million people are living with Cancer in India and more than 11.57 lakh new patients are registered every year(1). Women have close to 9 percent risk of developing cancer before the age of 75. One woman dies of cervical cancer every 8 minutes while for every two women newly diagnosed with breast cancer, one dies of it. Breast cancer claims the most lives amongst women, followed by lip, oral, cervical, lung and gastric cancer. Most cancers can be prevented, screened for, detected and treated at an early stage. Early diagnosis is the key. Why should women buy cancer insurance, lets learn!
---
Cancer insurance helps you stay financially prepared, should you be diagnosed with this life threatening disease as a woman. Protection begins right from the beginning of your tumour diagnosis, be it in the minor or major stage. Uncontrolled new growth of cancer causing cells which have not yet resulted in the invasion of surrounding tissues is referred to as minor stage while in a malignant or major stage cancer the cells cause complete destruction. Tumour of the thyroid, blood, skin and all tumors of the urinary bladder are covered in Cancer insurance. Pathology reports along with microscopic examination of the ¬tissue, supported by a biopsy result help differentiate specific stages of cancer according to which you can raise the claim and benefit from your policy.
As soon you are diagnosed with a cancer in the minor stage, you receive 25 percent of your cover amount. Your premiums are also waived off for next three years or till the end of the policy term, whichever is earlier, taking away the financial burden from you as you cope with your condition. In case of cancer in the major stage, you can either opt for the entire sum assured as a lump sum amount if you choose the lump sum option of your Cancer Insurance. Or else the income benefit option is for you, in which not only do you get your policy amount as well as an additional 2 percent of your sum assured as monthly payouts for a period of 60 months.
There is considerable flexibility here. However, the policy will terminate once the sum assured is exhausted. Cancer can strike back too and this is where Cancer insurance has a feature to make sure you are not financially vulnerable. After availing the benefit of cancer in the minor stage as mentioned above, if after a few years your tumour reaches a major stage, don't worry, for you will receive 75 percent of your sum assured in such circumstances.
Today Cancer Insurance can be purchased from the comfort of your home, office or on the go by filling a simple form. You can buy it for yourself with no medical examination required. All you have to do is choose the sum insured, the frequency of premium payment- single for a policy term of five years and regular premium for term of 10, 15 or 20 years or till the age of 80. Then, you need to decide how you want coverage pay out- either as a lump sum amount or with income benefits along with it. After this, answer a few simple questions about your health, pay the premium and you are done. What's more premiums paid by you are eligible for Tax benefit under Section(s) 80D of Income Tax Act.
For women who are the backbone of every family, Cancer Insurance like the Future Generali Cancer Protect Plan offers the opportunity to put themselves first. Your health is in your hands. So take charge and be prepared for the unpredictable.