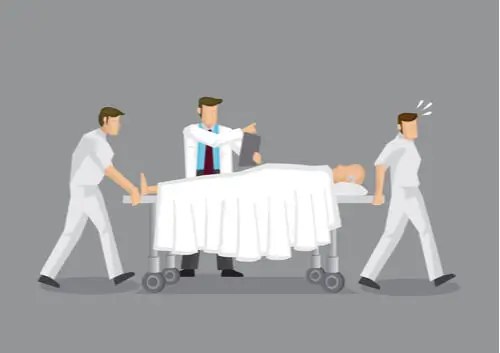 Ragini's family, including her grandparents and herself, were covered under insurance policies purchased by her father. As the costs of seeking medical treatment grew, the benefits of having health insurance became visible to all. Diagnosis, treatment and even hospitalisation charges were covered by the policy which helped the family save up on their financial resources. However, all of the years of investment proved futile when Ragini's grandfather suffered a stroke and had to be hospitalised for 6 weeks.
The insurer informed them that while they had long enjoyed the benefits of having health insurance, critical illnesses such as strokes were covered under policies commonly known as critical illness insurance plans. Such insurance policies provide coverage for a wide array of critical illnesses, including cardiovascular disorders and cancer. They also provide tax benefits, similar to health insurance benefits which allow the insured to leverage all the benefits that would have been available with their regular health insurance policy. A critical illness cover acts best as an add-on to different types of insurance policies, like term insurance.
With rising medical costs including for diagnosis, treatment, surgery and even hospitalisation, it is essential to have in place insurance that can provide coverage at the time of need. However, with the rising incidences of critical illnesses owing to unhealthy modern lifestyles, critical illness insurance policies are also emerging as a much sought after option.
It is worthwhile to invest in a critical illness cover at a young age as it ensures medical coverage for a longer period of time. Unexpected financial emergencies can often destabilise long-term financial planning as it gives rise to unexpected costs. While the benefits of having health insurance are commonly known, a critical illness cover makes it even more comprehensive. Medical costs are rising by the day and many people miss out on essential treatment procedures owing to an inability to pay for it. Investing in a critical insurance plan acts as a safeguard against such situations.
While it may seem like a hefty investment, the costs of cancer care have now risen to the extent where investing in a cancer insurance policy acts as an effective safeguard. Cancer treatment can involve a range of methodologies, such as radiotherapy, chemotherapy, surgery and even organ transplant. Each of these treatment methods requires different kinds of drugs, equipment, resources and expertise from medical staff to treat cancer. As a result, the financial implications of each differ. While radiation can cost anywhere between Rs. 10 to 20 lakhs, it is usually combined with chemotherapy which may cost more than Rs. 65,000 per session and considering these sessions are usually recommended for a period of six months, this cost is likely to inflate up to around Rs. 20 lakh as well.
Organ transplants are likely to be even more expensive. A kidney transplant can cost anywhere between Rs. 5 to 25 lakhs, whereas a bone marrow transplant is likely to cost at least Rs. 25 lakh. This cost can easily rise to Rs. 50 lakh, in cases with complications. A heart transplant, meanwhile, can cost between Rs. 10 to 30 lakh; while a liver transplant would cost between Rs. 15 to 25 lakh. A study found that cancer treatment costs had risen by 4 times from 2000 to 2015. While the cost of treating lung cancer had been Rs. 1.72 lakh in 2000, it had risen to Rs. 4.6 lakh by 2015. Similarly, while the cost of treating oral cancer had been Rs. 1.5 lakh in 2000, it had risen to Rs. 4.3 lakh by 2015. The cost of treating breast cancer had risen to Rs. 6 lakhs, while cervical cancer costs Rs. 5 lakhs to treat and colorectal cancer costs Rs. 5 lakh. However, these costs do not take into account the cost of hospitalisation, which continues to rise significantly, or the cost of post-operative care which usually requires families to hire a trained nurse to care for the patient.
Compared to the cost of the treatment, premium payments for a critical illness insurance are well worth the investment they require, since these critical illness covers can drastically reduce the costs burden in times of need.
The table below explains how premiums paid form a large enough Sum Assured that can help reduce the costs of cancer treatment when the need arises. The table elaborates premium of a general cancer insurance. (Prices may differ as per insurer)
| Premiums Paid | Sum Assured | Policy Term | Cost of Treatment (aside of medication, hospitalisation & miscellaneous charges) |
| --- | --- | --- | --- |
| Rs. 1,144 + taxes annually | Rs. 20,00,000 | 20 years | Oral Cancer: Rs. 4.3 lakh |
| Rs. 760 + taxes annually | Rs. 10,00,000 | 13 years | Breast Cancer: Rs. 6 lakh |
| Rs. 3,552 + taxes annually | Rs. 20,00,000 | 20 years | Lung Cancer: Rs. 4.6 lakh |
| Rs. 760 + taxes annually | Rs. 10,00,000 | 13 years | Stomach Cancer: Rs. 3.7 lakh |
| Rs. 760 + taxes annually | Rs. 10,00,000 | 13 years | Neck Cancer: Rs. 2.4 lakh |
| Rs. 760 + taxes annually | Rs. 10,00,000 | 13 years | Cervical Cancer: Rs. 7.5 lakh |
The Future Generali Cancer Protect Plan provides coverage for illnesses, regardless of whether the diagnosis has happened at the minor, major stages or whether a minor stage cancer is first diagnosed and then a major stage cancer with just an exception of Prostate cancer. The plan also provides an Income Benefit wherein 2% of the Sum Assured is provided to the insured person for a period of 60 months upon diagnosis of a Major Stage cancer. The insured persons are also allowed to waive off the payment of premiums for a period of 3 years.