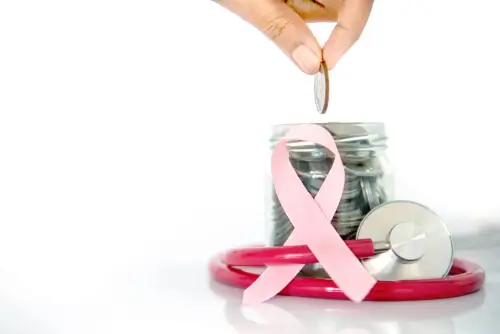 Renuka's parents had always lived active, healthy lives - a trait Renuka and her brother had also picked up on. The family took holidays to trekking spots, ate healthy and exercised regularly. Renuka's parents actively took precautions to protect their children from ill health, and had even spent several hours browsing different types of insurance before picking out the ideal plan for the entire family. While the benefits of having health insurance was known to the entire family, they missed out on adding a terminal illness cover to protect against critical diseases. As a result, when Renuka's father had a cancer and decided to undergo multiple diagnoses before starting treatment, the family was forced to pay for it out of their own pocket despite the multitude of insurance coverage they all had.
Critical illnesses like cancer and cardiovascular disorders are on the rise and becoming more prevalent by the day. That is why it is becoming more and more necessary to invest in critical illness insurance policies and take precautions while there is still time. Medical costs are fast increasing and this is seen across the treatment, diagnosis and other processes. Hospitalisation costs are even on the rise, and the benefits of having health insurance cannot be emphasised enough in coping with a critical illness while retaining the family's financial security.
Cancer treatment can turn out to be a huge expense, both financially and emotionally. It is important to plan ahead, in order to make the best out of the situation. While diagnosis itself can cost up to several thousands of rupees, treating cancer can cost Rs. 20 lakh or more. Buying critical care insurance or a terminal illness cover is the best way to be prepared for the worst. Such types of insurance policies usually provide coverage from the time of diagnosis to treatment, thereby alleviating a large part of the costs.
---
Aside from purchasing insurance, there are several other ways in which to prepare for cancer treatment both financially and socially. Read on to learn about them.
1. Make provisions for the household:
Cancer treatment is in large part dependent on the post-operative care. It is important to select a certain area in the house where one can heal in peace. Before the treatment begins, it is important to set up that place to facilitate this healing. The spot chosen must have easy access to the rest of the house so the patient can easily call out to others when the need arises. Additionally, plan and make a list of the things that will need to be purchased once the treatment starts. Household goods as well as medication must be bought and kept ready by the time the patient is home.
2. Build Savings :
While this process should ideally begin a long time before cancer is in the picture, it is never too late to start building up savings. Every little bit of money saved can go towards ensuring the best cancer treatment. Remember that the patient will be unable to work for a while post treatment and banking on savings will be more necessary than ever before. Start a fixed deposit that can help generate returns over the course of the treatment period.
3. Set up a crowdfunding campaign:
Crowdfunding campaigns are another great way to raise money for treatment of critical illnesses such as cancer. These days, online campaigns are generating great traction and it is possible to raise funds from strangers to get the best cancer treatment possible.
4. Set in place plans for the future :
Post cancer treatment, it would be virtually impossible to return to work and it is important to have contingency plans in place before beginning treatment. Browse through your options and select jobs that can be worked part-time and from home. Several cancer insurance policies will provide for an Income Benefit that allows the insured to receive a fixed income during their post-operative care phase.
5. Draft a will :
A will is a legal document that ensures that property and other estates pass on to the rightful heirs. While treatment is effective in curing cancers these days, it is important to take adequate precautions and drafting a will is a good way to begin that legal provisions have been met with before treatment begins.
On a social level, it is necessary to keep your family and friends in the loop regarding treatment and the help you might require from them to ensure daily routines are not disrupted. Terminal illness cover and other types of insurance are still the best way to prepare for cancer treatment, since they can ensure minimal funds are disrupted to cure the illness. The Future Generali Cancer Protect Plan can be a good option to go for.