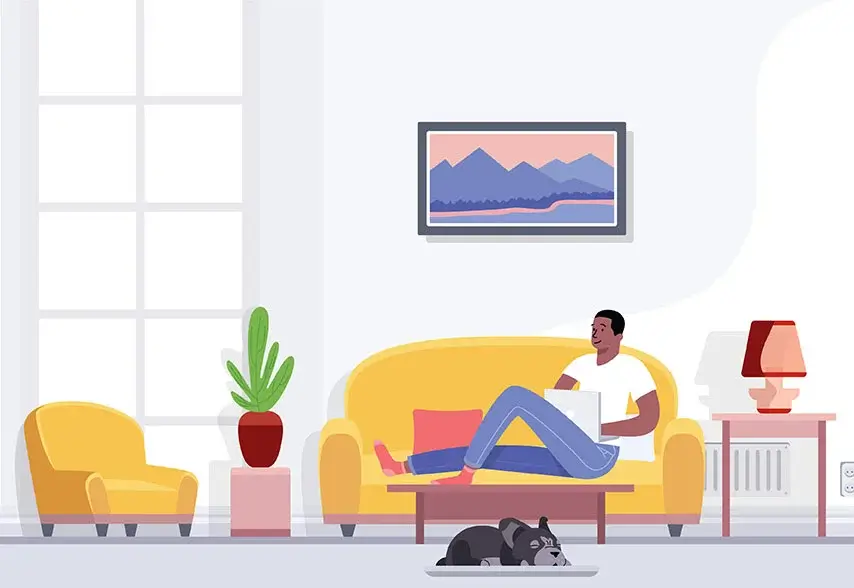 As more and more youth move to cities from villages and smaller towns to earn a decent living, independent living is becoming more popular. Young men and women who can afford to live alone in a city mostly prefer to live that way because they don't have to worry about anyone intruding on their privacy. But this also puts them at risk of critical illnesses, lack of care, supervision and timely treatment in times of emergency.
Aniket Gupta, 31 worked as a Process Engineer for a German multinational company in Gurgaon. He hailed from Patna, Bihar and was staying in Delhi-NCR's most happening city for the last 8 years.  Initially, Aniket shared an apartment located in Gurgaon's posh South City area with few of his colleagues but it didn't work out. Then, he moved into a PG but the experience was even worse. Finally, he decided to go on his own and rented a flat in the DLF area in 2016.
Since then Aniket had been living alone in a 2 BHK flat for the past 3 years. As most Indian men don't know how to cook or never venture into the kitchen, his mom was worried. Aniket's mom's worst fear became a reality when her son was diagnosed with a major liver disorder. His faulty lifestyle, bad eating habits and work stress were to blame.
Therefore, here are five things you need to keep in mind if you are living alone.
Learn to Cook
First and foremost, you should never live alone if you don't know how to cook. Hiring a cook is expensive and there's no guarantee you will like the food. Cooking is not that difficult if you learn a few basic things. If you are not planning to run for Master Chef, you just need to learn to cook some curries, rice, dal and probably some rotis. Even if you are just learning to cook, eating home-cooked food is far healthier and cheaper than eating out.
Get Critical Illness Cover
 You are especially at-risk of suffering from critical illnesses as a result of heart, lung, liver and kidney diseases if you are staying alone. In the unfortunate event that you are diagnosed with any of these critical illnesses, it's important to have critical illness cover to take care of high-cost medical expenses.
You can also buy critical illness rider as a add-on with a term insurance policy or as a standalone plan.
Be Serious About Discipline
People tend to become careless, lazy and undisciplined when they live alone as there is no one to voice an opinion or protest their behaviour. As you start to live alone, don't stop following your daily routine such as waking up at a particular time, going for a walk or the gym, and going out to buy vegetables and groceries, etc.
Remember that many people in this world long for solitude so that they can pursue their hobbies and interests or learn something new. Don't waste a golden opportunity in your life due to laziness and indiscipline.
Stay Connected
Staying connected doesn't always mean scrolling through Facebook posts of friends and family. Call them once in a while and keep in touch. As you stay alone, you'll understand the value of people and how socialising is important. Even though you prefer to stay alone, don't leave any chance of speaking to people and getting to know them – whether it's your maid, sabjiwala or the neighbourhood grocer.
Don't be an island and isolate yourself from the world. Don't let boredom and loneliness get to you because it can lead to depression. Nurture your close relationships and make personal visits to family, friends and acquaintances once in a while.
Spiritual Pursuits
Today we seldom give much thought to our spiritual well-being. People spend a lot of time, money and effort on shaping their bodies but don't put much effort into their mental, emotional and spiritual fitness. Seeking and learning about spiritual truths and acknowledging, understanding and strengthening our spiritual nature is very crucial to live a balanced life. 
Aniket ventured out to live on his own without weighing the pros and cons and preparing for this change. He had to pay for this mistake with his health and career. If you are not adaptable and mentally strong, living alone for an extended period of time can be tough. However, if you have made the decision and you know that you are doing the right thing, keep in mind these simple points before you start your solo journey.