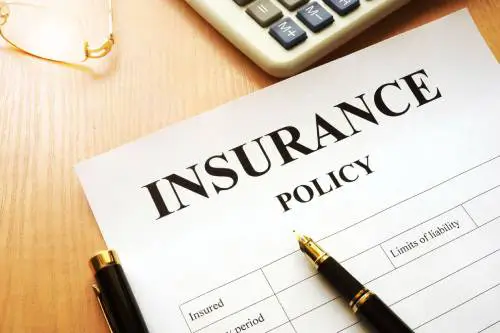 Cancer insurance is a unique policy designed to provide financial aid to the policyholder if he/she is diagnosed with cancer. This comprehensive policy protects you from paying the over-the-hill costs during treatment. These costs might be for hospitalisation, surgery, radiation, blood transfusion, chemotherapy, nursing care as well as the cost of prescribed medicines.
---
Why Do You Need Cancer Insurance?
Nowadays, people are at a higher risk of getting life-threatening diseases due to lifestyle, pollution and other different factors. Stats suggest that cancer is responsible for over 71 percent of deaths between the age group of 30-69. Moreover, there are over 200 different types of cancers that can develop in your body out of which only some are curable.
Diagnosis of cancer not only affects an individual but also has a significant impact on his/her family, both emotionally and financially. People think that if they have health insurance, they will be at least secure financially, but it is not the case.
The majority of health insurance policies do not provide coverage for the treatment costs of cancer. Moreover, if you purchase cancer cover as a rider and not a standalone policy, the cover might not be enough. Therefore, you must always go for a comprehensive cancer insurance policy. Besides these, there are other factors for which you need cancer insurance, which are:
Cancer runs in your family
You live in a highly polluted environment
Your regular health plan does not provide cover for cancer-related problems
Your savings are not enough to cover the treatment costs of such a disease
You are the sole earner in the family
Considering these factors, it has become important to buy a cancer insurance policy. However, before narrowing down on a plan, it is necessary to know all its aspects.
When and How to Purchase Cancer Insurance?
While cancer insurance can be purchased any time before a person turns 65, it is recommended that you buy it as soon as possible. Moreover, the purchase process is easy, as the majority of the cancer plans nowadays are available online and can be purchased with a single click. At Future Generali buying cancer insurance online is a hassle-free and straightforward process. You can get a quote on the policy by visiting our website and then get in touch with us at our toll-free number. Our executives will guide you through the complete process.
Factors to Consider Before Choosing the Policy
You must always select a plan that provides you comprehensive coverage. Many times, people end up purchasing a policy that either provides low coverage or provides unnecessary features for which they end up paying more money.
While selecting a policy, there are some parameters that you should consider carefully:
Does the insurance plan provide cover for all the stages of cancer?
What are the cancers covered in the plan?
How long will the plan cover you?
Does the plan come at a lower cost?
What are the benefits offered in the plan?
Is there a feature of waiver of premium upon diagnosis? Also, check at what stage it is offered?
Upon diagnosis will there be a benefit of regular income?
The Claim Settlement Process
An easy claim settlement is one thing that can ease up the difficulties your family might face if you get diagnosed with cancer. However, many times people do not know how to file a claim. The filing is a three-step process:
Fill the claim form
Attach the medical/death certificate issued by the medical institution and bank details
Submit it at your nearest branch
Once you complete this process, the company is likely to settle your claim in 10 days and will credit the money to the claimant's account.
Summing Up
Now that you have a comprehensive overview of cancer insurance policy, deciding on its purchase should not be a hard judgement. So, hurry up and purchase a cancer policy to protect yourself from the difficulties this dreadful disease brings.
Protection against 59# critical illness @ Rs.14/day* Get a Quote
# 59 Critical Illnesses are covered under Critical Illness Cover (Option 2) and Critical Illness Cover with Return of Premium (Option 4)