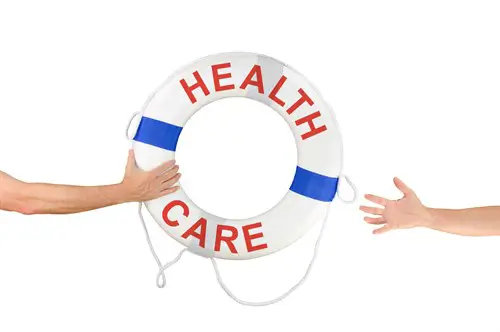 What is universal healthcare?
Simply, universal healthcare is a system that strives to provide access to quality medical services to all citizens. Usually, it is a goal of public policy and government initiatives to make universal healthcare a reality. The concept is aimed at the understanding that all people should have access to primitive, preventive, curative, rehabilitative and palliative health care services they need, irrespective of their ability to pay. These services should be available in decent quality for everyone and there shouldn't be monetary barriers to access.
Universal health coverage includes three goals usually: first, it encompasses equity in access to health services such that everyone who needs it can avail them; second, the quality should be good enough to improve the health of the recipient of such services and finally, protection against the financial damages brought as a result of the cost of such services. The last bit is where health insurance enters the picture.
---
What is the status of universal health insurance in India?
Medical inflation keeps rising and the result is seen in glaring statistics: each year over 55 million Indians are thrown into poverty because of out-of-pocket expenditure on medical costs, health care facilities and prescription medicines. This is in addition to the burden of demand on government-run hospitals, that have long waiting times and limited resources to be able to cater to all people effectively
With public health expenditure in India at a mere 1.4% of GDP, out-of-pocket payments are the predominant mode for financing healthcare in the country. This is grossly unfair and exposes a large number of households to catastrophic health expenditure, which has often been a contributing factor for rural and urban indebtedness.
In a positive development in 2018, India's National Health Protection Mission was unravelled as a universal health care plan aimed at offering 100 million families living in poverty up to Rs 5 lakh of coverage each year. It could be the largest government-funded scheme in the world and act as a pivotal step towards universal health coverage.
And in the achievement of this target, the private sector has a key role. India has allocated $1.54 billion for the scheme, with insurance payments to be shared between the central and state governments. The program would allow people to visit the country's network of secondary and tertiary level private hospitals and facilities for availing care and treatment facilities.
Health insurance is a widely accepted solution within the larger systemic reform that must go hand-in-hand with health financing interventions. The role of private-sector insurers is also undeniable. The private insurers in India make it possible for the bulk of the population to access insurance as a service and as a means to an end. Going forward too, health financing through the private sector would be a key agenda on the radar. Like the NHS in the UK, any effective plan will require massive partnerships with private players.
India is still in the implementation phase and there is a large population not covered under health insurance. A report by the Federation of Indian Chambers of Commerce and Industry (FICCI) points out the impediments. It mentions that since its advent, health insurance has remained a product that is bought rather than sold. It requires a push for selling rather than a pull for purchase, Therefore, a lot needs to be achieved in a two-fold goal. The first challenge to be addressed is in terms of bringing credibility and transparency into the system. And second, there is a need to create awareness about the need for health insurance among the masses. Why is life insurance important? What purpose does health insurance serve? How does the claim filing process work? These questions and doubts act as a deterrent for those contemplating whether or not to take a life insurance or health insurance plan.
The report adds, conclusively, that communication and awareness on and about health insurance will be an important driver for the growth and sustainability of health insurance in the country and would also increase customer satisfaction, in addition to preventing instances of health fraud.
For universal health insurance to become a reality, you should buy policies that cover health insurance and provide clear guidelines. The information you receive from your insurer should be clear and the terms of the policies should reflect this clarity. As an effective option, you can choose an insurance plan that provides a fixed financial benefit to help you cover medical costs, especially in case of critical illness which require long term treatment, cost of second opinions, post-treatment nursing, and above all, a loss of income during the affected period.
One such plan is the Future Generali Heart and Health Insurance Plan that provides comprehensive cover against 59 critical illnesses. It also comes with an inbuilt death benefit as an element of life insurance. The plan covers you on the diagnosis of any of the listed conditions whether it is in minor, moderate or major stage.
Remember, prevention may be the best cure, but preparedness doesn't hurt.