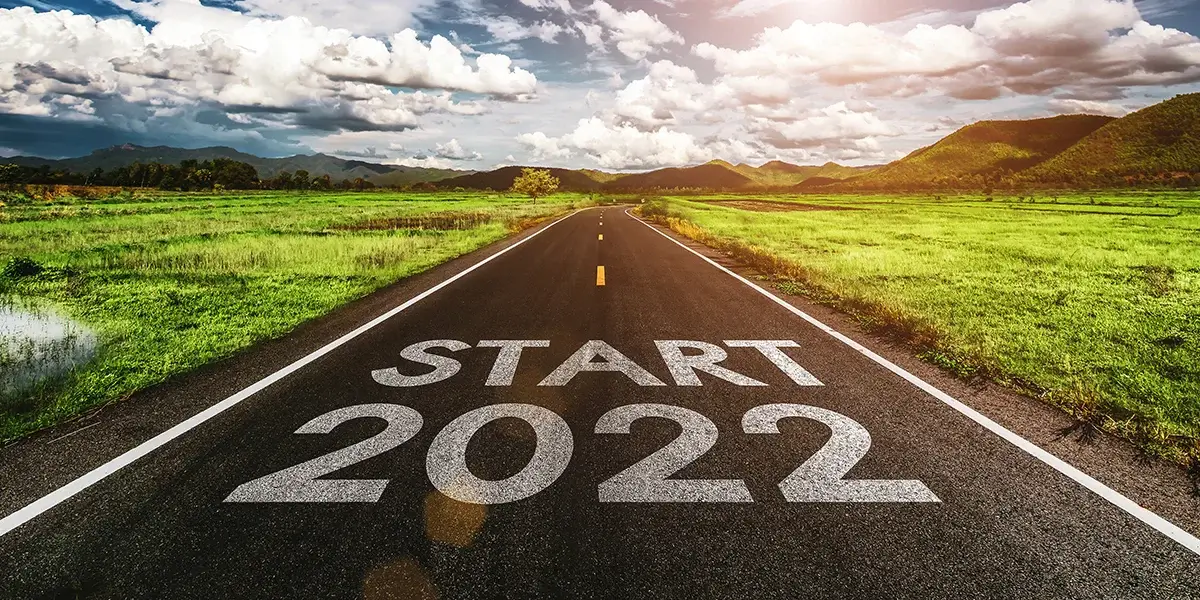 "New Year is an opportunity to wipe the slate clean and make a fresh start".
Along these lines, a lot of us aim to get in better shape or drop some bad habits. However, your resolutions shouldn't be limited to your physical self. Whether you are a goal setter or not, this clean slate of 2022 should be taken as an opportunity to set some goals and improve your financial self.
Regardless of where you are on your financial journey, here are some steps to start 2022 on your best financial foot.
---
Set a Budget You Can Stick to
Create a budget to determine how much you bring in and how much you spend. Check your income, track your spending, and determine how much goes to essential needs and how much is left for extras.
Decide how you'll spend your money at the end of each month so that you don't find yourself in a bind. Your monthly budget will not only help you live more economically, it will also help you reach your financial goals.
Create a Cash Cushion for Emergencies
Now is the time to start creating an emergency fund if you don't already have one. If you lose your job or have a medical emergency, your fund will be there to help you instead of taking on more debt. You will also be relieved that you won't have to spend your hard-earned savings in case of an emergency.
Thus, you should have a cash cushion that can cover at least 3 months of your living expenses; 6 months is even better. To determine how much you can set aside each month, add your living expenses.
If you have already created an emergency fund, it's a good idea to check if it's still adequate for your needs.
Get Some Term Insurance
Affordable term insurance plans in India have made term insurance more accessible to everyone today. You will not have to spend a lot of money on a term insurance plan. The monthly cost of a 1 Crore Term Plan for a young, healthy individual in his 20s is approximately around Rs. 450 to Rs 750 or more (depending on the type of policy, sum assured, and many such factors).
Suggested Task: Calculate Your Term Insurance Premium
In addition, term insurance can help you pay off your outstanding debts, cover most of your expenses, and still leave a healthy nest egg for your loved one.
In case you already have term insurance, you should review your current policy to make sure it is still sufficient. Consider increasing your coverage if it is not sufficient to fully protect your family in your absence.
Make An Investing Goal And Automate It
Would you like to invest in something in 2022? Your retirement should be your top priority, but what else can you do? Have you though about saving for your child's higher education or buying a new house a few years down the road? You should consider your financial goals and then choose an investment strategy to help you achieve them.
Unit Linked Insurance Plans, or ULIPs, can be used to invest the money needed for these goals in the next five to ten years. A ULIP is an insurance product as well as an investment product that provides life insurance and lets you invest in your goals. According to your risk appetite, the premiums that you pay for ULIPs are invested in funds of your choice. Moreover, ULIPs offer you many benefits including a top-up facility, switch fund option, tax benefits, multiple fund options, and so forth.
Once you decide to invest towards your goals, establish automatic withdrawals from each paycheque to go towards your investments. Automating your payments will ensure that your investing goal is regularly being contributed to.
Make 2022 Your Best Year Yet
Set yourself up for success in 2022 by following these few steps. However, don't just stop there, review these steps every few months. By doing this, you'll know if your budget is working for you and if you're able to invest more money. When the time comes for you to retire or make large purchases, you will be grateful that you made the effort to prepare.
Happy New Year 2022!